Wilfried Zaha to Tottenham: Crystal Palace chairman Steve Parish says 'no chance' of a deal after 'ridiculous' bid
The 23-year-old is reported to have requested to leave Selhurst Park this summer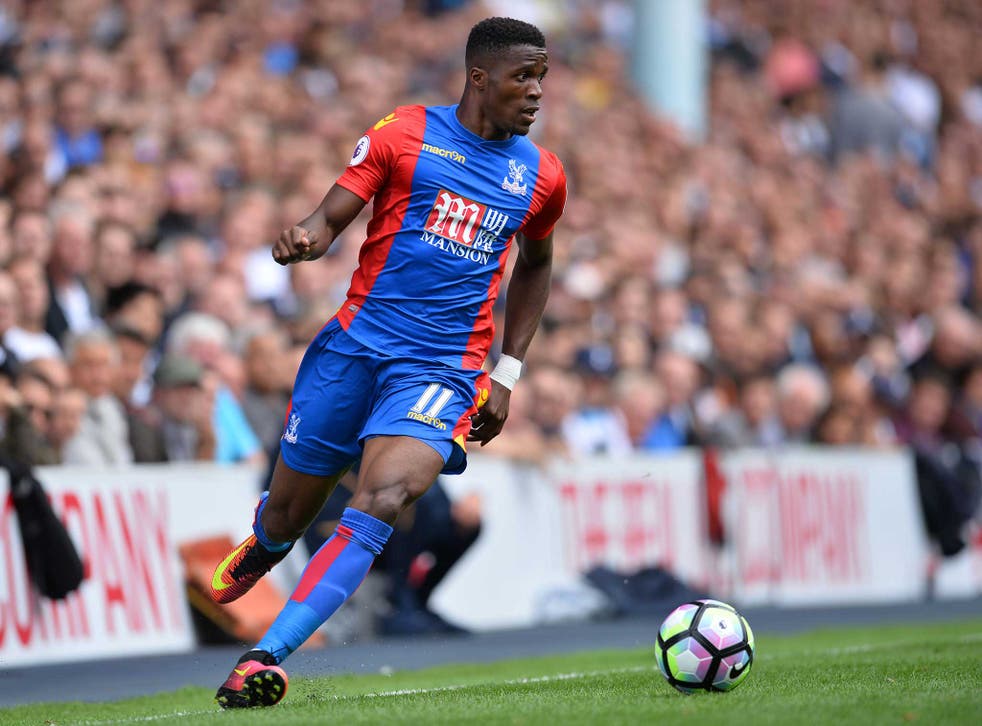 Crystal Palace chairman Steve Parish says there is "no chance" of Wilfried Zaha leaving after Tottenham Hotspur submitted a "ridiculous" £12m bid for the former Manchester United winger.
The 23-year-old is reported to have requested to leave Selhurst Park this summer following a clandestine meeting with manager Alan Pardew but Parish has since moved to accuse Spurs of attempting to "turn his head" with a derisory opening offer.
"We had a bid from Spurs but £12m - it's ridiculous," the Palace chairman told talkSPORT. "I can't imagine that they're serious. There is no chance whatsoever of Wilfried Zaha leaving the club in this transfer window.
"I can absolutely reassure every Palace fan he is an integral part of our plans. We've told Spurs that there is really no point bidding for him because he is going nowhere - 100 per cent guaranteed."
Parish also aimed a jibe at Spurs manager Mauricio Pochettino after hearing on the grapevine that the Argentine considered former Manchester United winger Zaha to "be the next Cristiano Ronaldo".
The 50-year-old added: "It's not right really that players get their heads turned. I was told that the manager there thinks he's the next Ronaldo. Well I'd like to get the next Ronaldo for £12m."
Zaha will have to come to terms with the fact that Palace are unprepared to sell so close to the closure of the summer transfer window, Parish added, after the club completed a club-record deal to sign Christian Benteke from Liverpool.
He said: "I haven't spoken to the player. The manager and the player might have had a conversation but I'm chairman of the football club.
"I decide who leaves and he's not leaving. He'll have to get his head around that. It is difficult for Wilfried because a big club have come in for him, but we want to finish ahead of these clubs.
"We need to convince Wilfried that he can achieve what he wants here and that conversation will happen once the transfer window is closed."
Register for free to continue reading
Registration is a free and easy way to support our truly independent journalism
By registering, you will also enjoy limited access to Premium articles, exclusive newsletters, commenting, and virtual events with our leading journalists
Already have an account? sign in
Register for free to continue reading
Registration is a free and easy way to support our truly independent journalism
By registering, you will also enjoy limited access to Premium articles, exclusive newsletters, commenting, and virtual events with our leading journalists
Already have an account? sign in
Join our new commenting forum
Join thought-provoking conversations, follow other Independent readers and see their replies