Video: Diego Maradona falls asleep during Venezuelan President's speech
Maradona was caught napping after being introduced by Nicolas Maduro as a 'rebel and revolutionary'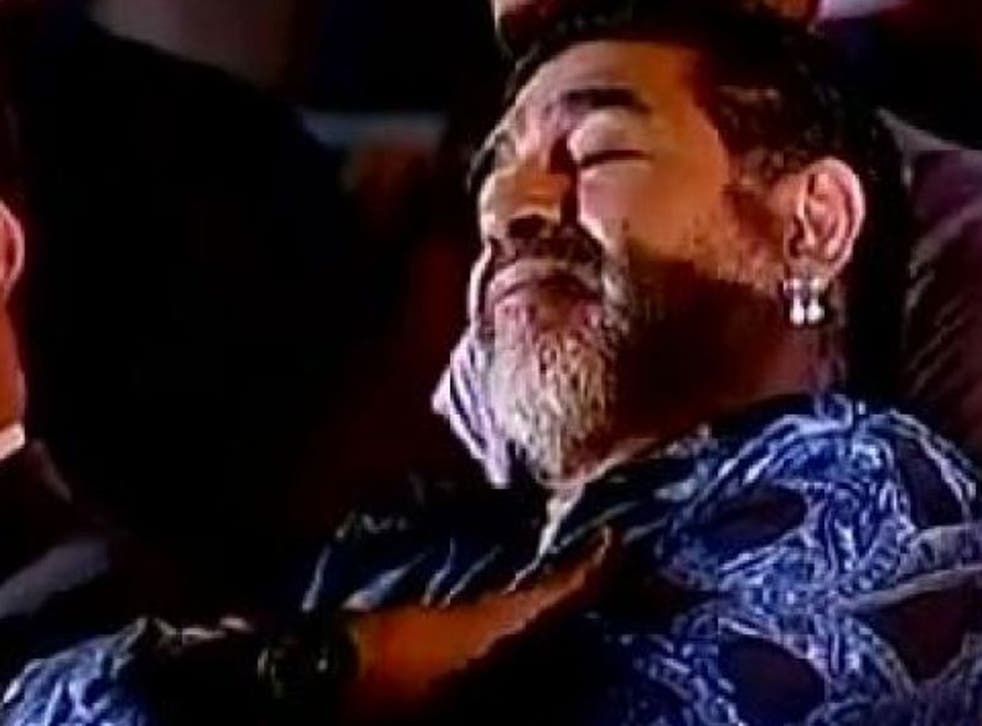 He might be one of the greatest footballers to ever grace the game, but even Diego Maradona needs his beauty sleep.
The former World Cup winner was caught fast asleep at an event in Venezuela celebrating the 190th anniversary of the Battle of Ayacucho – the 19th century battle that ensured independence for the majority of South American countries.
During the speech, Maradona was introduced to the crowd by Venezuelan President Nicolas Maduro as "the rebel and revolutionary, Diego Maradona."
However, when the camera panned to the diminutive Argentine, instead of acknowledging the President's stirring words, he was caught snoozing.
It was not until he received a tap on the back from another guest that Maradona awoke, stood up and waved to his adoring fans, seemingly unphased by the abrupt end to his nap.
Despite being caught asleep on live TV, the 54-year-old showed all of the style and skill that he used to display on the football field by making it appear to the crowd as if he had been awake the whole time.
Join our new commenting forum
Join thought-provoking conversations, follow other Independent readers and see their replies