Wayne Rooney turns 30: The footballer is a senior citizen, practically an oldie
Rooney reaching 30 today is more like him being 50 if he were a normal member of the human race, says Hunter Davies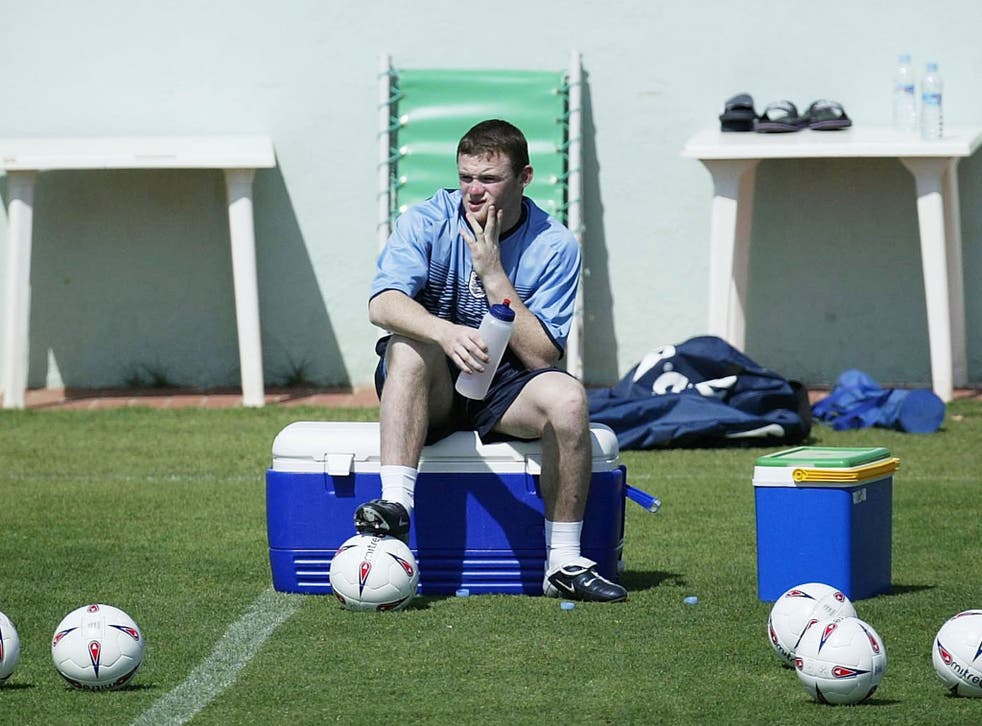 Footballers are like dogs – their ages do not reflect their actual years. So Wayne Rooney reaching 30 today is more like him being 50 if he were a normal member of the human race. He has gone through so much, changed so much, been raved about and rubbished so much, ever since he burst upon us as an aggressive, shouty, instinctive, confident, carefree, bull-necked young man 13 years ago. On 19 October 2002, when still only 16, he startled the football world with a cracking goal against Arsenal, making him the youngest Premiership scorer. Even Arsene Wenger blinked in amazement.
Now he is a senior citizen, practically an oldie – a father and a family man, so sensible and solemn, an old-fashioned Boy's Own hero, captain of Manchester United and England. Even his neck does not seem as bullish. The early tabloid image of him was distorted, suggesting a dysfunctional background, with hooligan, hedonist tendencies, but this was never the case. His family, and that of Coleen, the wife on whom he has depended so much, are traditional, solid, working-class, respectful, God-fearing Catholics. He would have got a slap, if he had really stepped out of line.
Has he lost it, now he has calmed down, gone all mature? He no longer gets mad on the pitch, lashing out and doing stupid things, so that is a plus. But he has clearly not lost his desire and passion. He cares more, if anything. Though perhaps he worries more.
But has he got better with age? He probably would have done so if he had played abroad, left Manchester United when he was clearly unhappy, gone off to Madrid or Barcelona, found himself, had a gap year in his life, well away from his Scouse roots. New experiences, new systems, and culture shocks would have helped him develop more, or at least differently, as both a player and a person. But it's too late now. He is what he is. We have what we have.
So let's celebrate the best player of his generation, now England's record goalscorer, who 13 years on has remained England's best player, which doesn't say much for the more recent crop, none of whom so far appears remotely world class. Which dear Wayne clearly is.
Hunter Davies's many football books include 'Wayne Rooney: My Story', published by Harper Entertainment
Join our new commenting forum
Join thought-provoking conversations, follow other Independent readers and see their replies