Athletics doping crisis: Lord Coe declared fit to clean up athletics – but was he part of the problem?
Damning report exposes 'serious criminality' at IAAF – and suggests new President must have known of it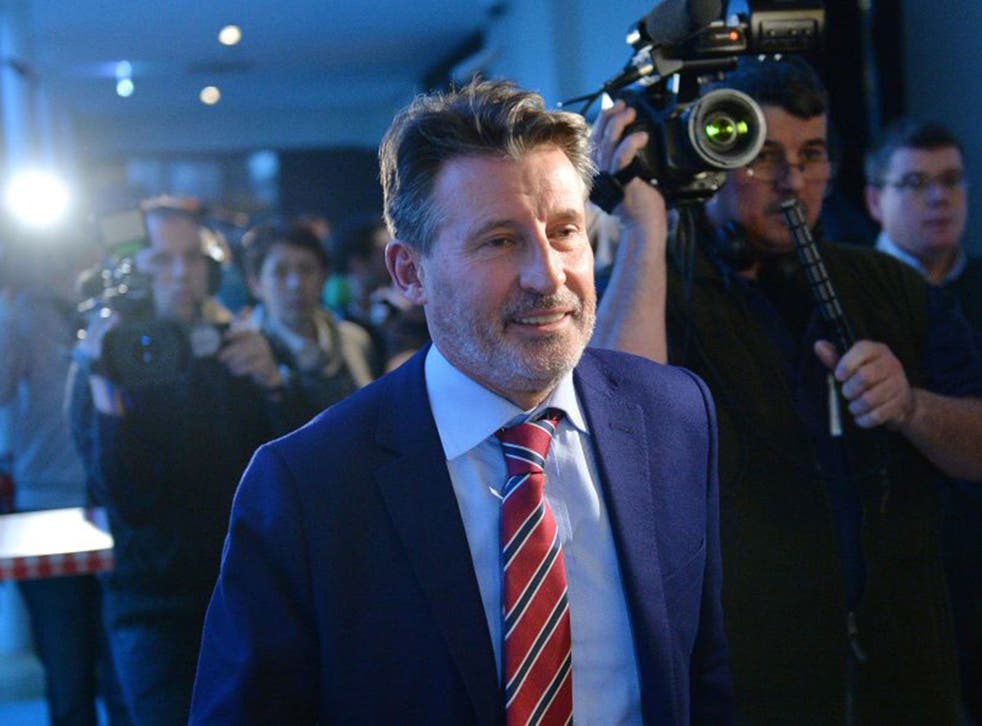 World athletics was so riddled with fraud, extortion, money laundering and criminal conspiracies that "corruption was embedded" inside the organisation that ran it, an independent report has revealed.
The International Association of Athletics Federations (IAAF), already the subject of criminal investigations relating to systematic subversion of anti-doping rules, had its reputation trashed further when a report lawyer said the wrongdoing so far identified may "just be the tip of the iceberg".
The 89-page report formed the second part of the World Anti-Doping Agency investigation and has placed huge pressure on the IAAF President, Lord Coe, who has been charged with cleaning up the sport – even though he was part of the IAAF Council, which did nothing to tackle the original problem.
Lord Coe was in Munich to hear the report's findings delivered by the Canadian lawyer Dick Pound, who chaired the commission. Although particularly scathing of the former President Lamine Diack, who resigned from the IAAF last year after 16 years at the helm, the report said the council surrounding him, which included Lord Coe, "could not have been unaware of the extent of doping".
Mr Pound told the press conference that the IAAF now had "an opportunity to move forward". But he then threw Lord Coe an unexpected lifeline, saying: "I can't think of anyone better [than Sebastian Coe] to do that." On Thursday night Lord Coe admitted there had been a cover-up at the IAAF, something he had denied the previous day. He told Sky News: "We are not in denial. We know this has been a cover-up. The delays were a cover-up.''
The report said the scale of fraud and corruption amounted to serious criminality. It said a "rogue group" had in effect formed an illegitimate "informal governance structure", allowing "dirty" athletes, especially from Russia, to continue competing if they paid huge sums of money to cover up positive dope tests.
Join our new commenting forum
Join thought-provoking conversations, follow other Independent readers and see their replies