Challenge Roth: How my obsession for triathlon turned my life around to leave me dreaming of beating the Brownlees
Jon O'Donnell prepares to race through the canals, hills and streets in and around the Bavarian town of Roth in the oldest and largest triathlon in the world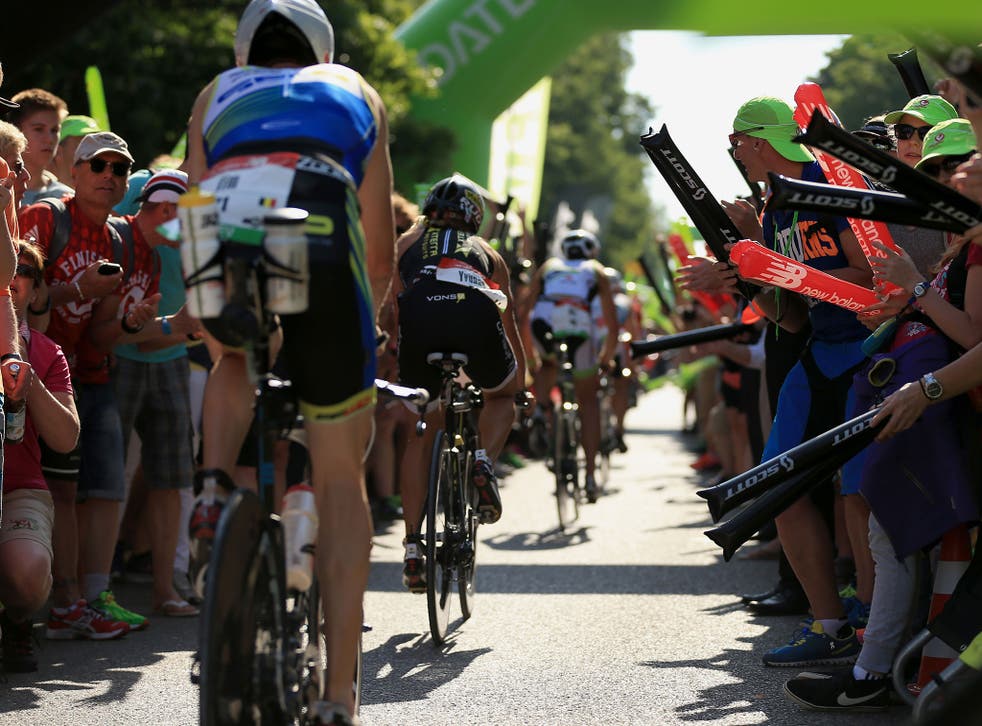 This year, whilst the Brownlee brothers are going for Olympic glory in the triathlon in Rio, I will be attempting to emulate that success by competing in a long distance triathlon in Germany. Luckily for the Brownlee's (and our dreams of Olympic gold…) they are gifted with state of the art facilities, round the clock training and nutritional advice, and talent. Meanwhile I have to try to manage my training against the backdrop of a demanding job in advertising, playing an active family role and a somewhat questionable level of ability.
Luckily, this ain't my first rodeo. To date I have 'competed' in numerous triathlons of varying distances including two full 'Ironman' races, which will be the distance I am competing at in Germany (for the record, the Brownlee's have yet to compete at this distance so I think I've just about got the edge for now…).
However, life hasn't always been filled with aspirations of triathlon glory. Back in 2010 following many decades of inactivity and sloth I was close to 16 stone (and just 5'8" in height) and known by name at the local fried chicken outlet. Not exactly set for a healthy future. At the time my wife and I were trying for a baby and I knew it was only a matter of time that any lack of success in this department was pointed in my chubby, chicken and chip filled direction. Luckily a friend was competing in a sprint distance triathlon in Hyde Park and persuaded me to join him. Fast forward to race day, I was down to 12 stone, healthier, happier, my wife expecting our daughter Daisy and me with a newfound obsession for triathlon.
And so on to Challenge Roth. Known as the oldest and largest race in triathlon, it is also one of the most popular. Despite having a large field of 3,000 athletes the race sells out in seconds each year. I'm competing because next to the World Championships in Kona, this is one of the most exciting races in triathlon, where the support is said to be immense. Bristol-based Chrissie Wellington, OBE, who dominated the women's field here and still holds the female course record of 8.18.13 (despite stepping aside from competitive triathlon in 2012), has often said that this race remains one of her all time favourites.
The race will take place in the canals, hills and streets in and around the Bavarian town of Roth, situated around 25km south of Nuremberg in Germany. It consists of a 3.8km swim, 180.2km bike, finished off with a 42.2km run (more commonly known as a marathon) all run concurrently, ideally non-stop, and with no outside help.
Joining me on the start line this Sunday will be both current World Champions as Daniela Ryf has also now confirmed that she will be joining fellow Hawaii victor, and former Olympic champion, Jan Frodeno for the 6.30am start on Sunday. This will be the only race outside the World Championship in Hawaii where both current world champions will race. Frodeno has already said he is looking to break the world record. Strap yourselves in for a belter.
The Brownlee's might be putting in their final training for Rio, but I'll be flying the flag this Sunday, shuffling my injury ravaged body to the start line to take part in triathlon's "best old race". Wish me luck…
Join our new commenting forum
Join thought-provoking conversations, follow other Independent readers and see their replies