China builds right-angled running track in time for Communist Party visit
"If the leaders don't ask us to change it, what are we supposed to do?" asks stadium official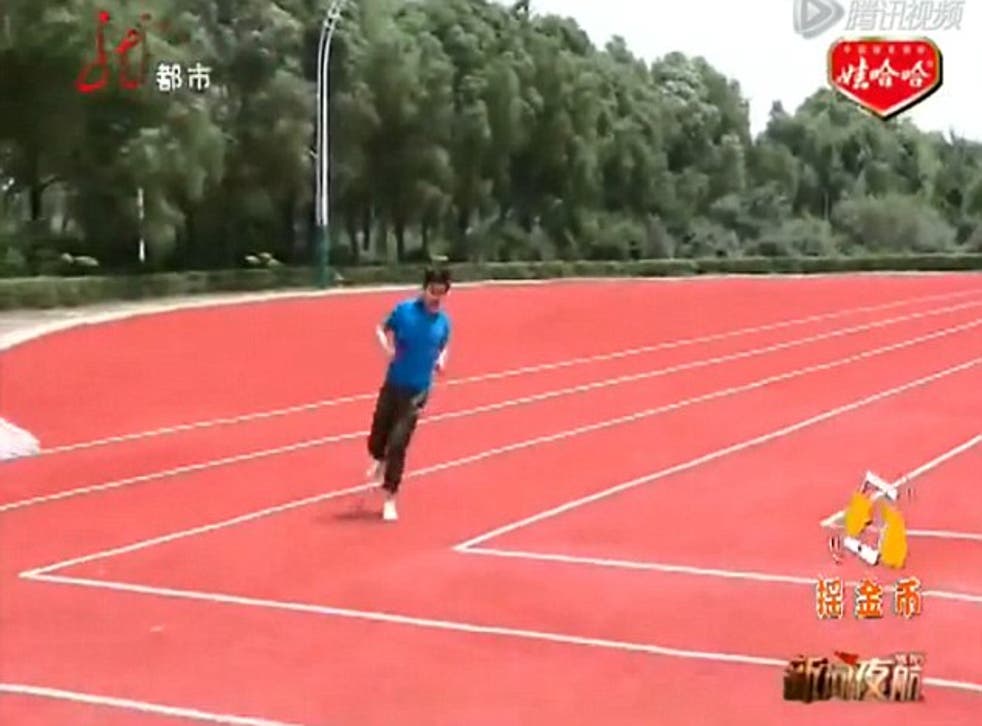 With a visit from Communist Party leaders right around the corner, Chinese sport officials decided to dispense with time-consuming elliptical running tracks and swiftly gave theirs some right angles.
The 100,000 sq ft stadium in Heilongjiang province's Tonghe County was given a major refurbishment with shiny new features and an immaculate football pitch, but the surrounding track has taken the shine off somewhat with its ill-conceived short cuts.
"It all looks jolly good - apart from the track which doesn't really look up to standard," a local told regional programme Newsnight of the 90-degree stripes, which were painted on in place of the usual oval.
Newsnight sent a correspondent to run the track, who unsurprisingly confessed: "I felt a bit strange at the turn".
The paint job could result in hundreds of injured ankles, but this is a small price to pay for not annoying one's communist leaders.
"In order to get it ready for the leaders, we painted it like that," a stadium official is quoted by the Telegraph as saying. "We think it is ugly too but if the leaders don't ask us to change it, what are we supposed to do?"
Join our new commenting forum
Join thought-provoking conversations, follow other Independent readers and see their replies