Fat? Really? Olympic hope laughs off official's jibe – but others aren't amused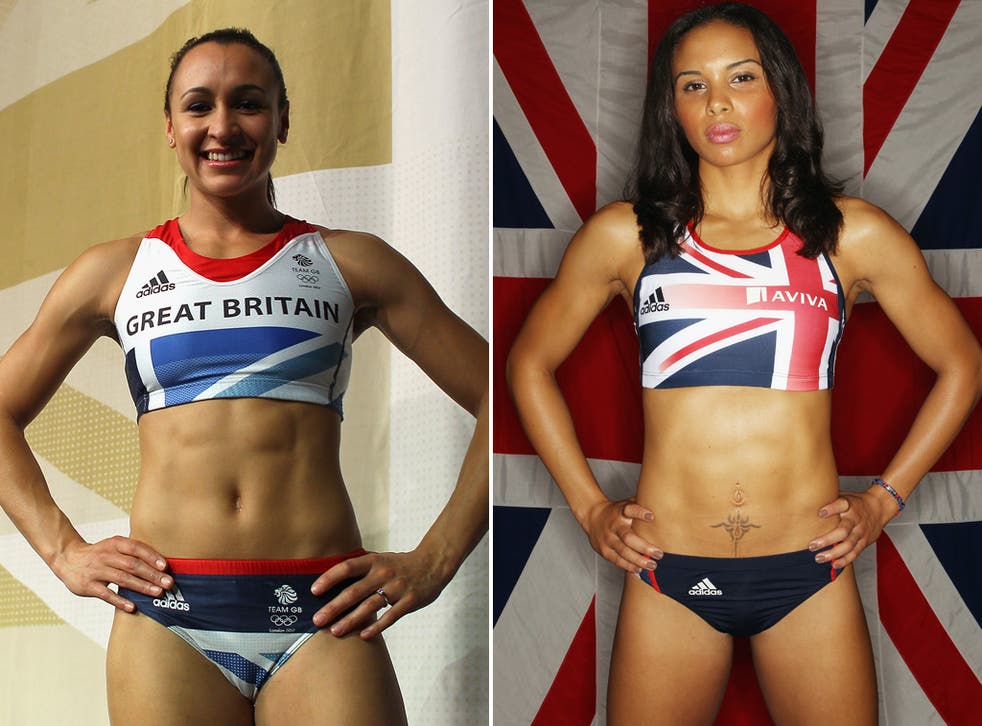 The row over remarks branding the champion heptathlete Jessica Ennis "fat" escalated today as other female athletes spoke of similar taunts.
The comments were reportedly made to Ennis' coach last year by a high-ranking official in UK Athletics who also said she was "carrying too much weight".
The 5 feet 4 inches poster girl for Team GB who is one of the best hopes for Olympic Gold, weighs 8 stone 13 lbs. today she laughed off the remarks about her famously honed physique, reportedly made to Tony Minichiello. "Its not something I worry about. I can just kind of brush it off and ignore it," she said. Fellow athletes today sprang to Ms Ennis' defence. Team mate Louise Hazel branded the remarks " a disgrace" and said she had been subject to similar harassment about her weight.
"It's not a nice feeling to be called overweight. Some people think that you have to look like you are completely emaciated to actually be in physical shape and that's not the truth," she said. She added: "There needs to be more support rather than more criticism and it is as simple as that." Minichiello told The Guardian that "people in high positions ... should know better" and that Ennis did not need distractions in the run up to the Games. But he played down the row today, pointing out he did the interview with the paper in November and saying: "I think the biggest problem I've got this week is counting to ten."
Susan Ringwoood, chief executive of b-eat, the eating disorders association, said the comments were "completely unacceptable". "We know they are unhelpful to anyone, let alone someone in peak physical perfection. "
Athletes have a unique body composition, she said. "They have much more muscle, which is heavy, and very little body fat. You can be slender and muscled and appear to be heavy for your height. The nature of an athlete's sport also affected their body shape. Sprinters needed explosive power with lots of muscle while marathon runners needed lean bodies built for endurance. Heptathletes such as Ms Ennis required a bit of everything.
The remarks are all the more surprising because sporting bodies are increasingly sensitive to female body image issues. On its website the IOC dispenses advice to women, warning of "scientific evidence that, under certain circumstances, the healthy body image of some female athletes can suffer through sport."
There are an estimated 1.6 million people with eating disorders in the UK , caused by a desire for perfection and control which is undermined and turned inward as a destructive force by low self esteem.
Triathlete Hollie Avil, who represented the UK at the 2008 Beijing Olympics, earlier revealed she had suffered from an eating disorder after a coach's comment.
The former World junior champion said she virtually starved herself after being told in 2006 that the best way to improve her swimming was to watch her weight .
"You start cutting things out of your diet and it all catches up with you until it possesses your life," she said.
UK Athletics declined to comment.
Join our new commenting forum
Join thought-provoking conversations, follow other Independent readers and see their replies