How an Irish missionary helped put Kenya on top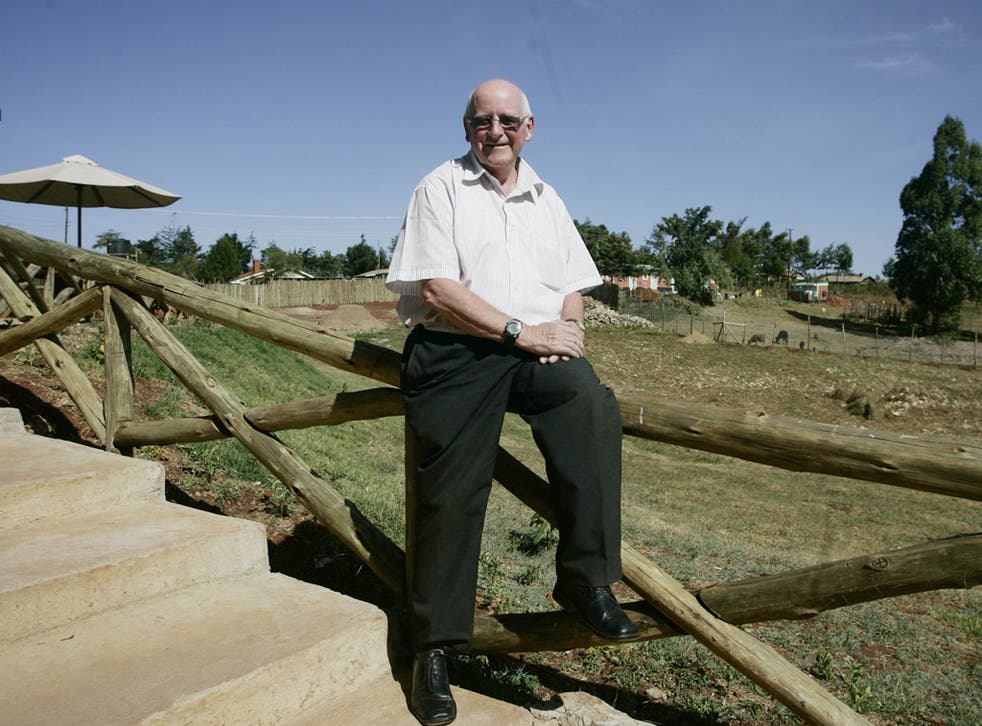 Turn left past the market in Iten, with its stall offering Manchester United and Liverpool scarves, and a short way up the hill there is a fading metal Coca-Cola sign that points the way to St Patrick's High School. Through the gates, we pass the main building and pull up in front of a rusty green-and-white school bus, with a wheel off, bringing St Trinian's and George Cole to mind.
Strolling along a grass path is a bespectacled gentleman with thinning grey hair wearing a wool jumper in the afternoon sun. "Welcome to the worldof champions," he says, hisface beaming.
Brother Colm O'Connell is a 63-year-old Irish missionary and retired teacher. He also happens to be the most successful distance traineron the planet.
His first Olympic gold medal winner was Peter Rono, who succeeded Sebastian Coe as 1500m champion with a surprise victory in Seoul in 1988. There is a tree dedicated to Rono behind the main building – as they are to the other four Olympic champions and the 25 world champions that the genial Brother Colm has produced at St Pat's.
He laughs as he recalls arriving here in 1976, with no background in running. "I came as a geography teacher," he says, sitting in the restaurant down the road in the Kerio View Hotel. "I arrived in July 1976, the same week the Montreal Olympics opened. There was a teacher here from Gateshead – Pete Foster, brother to Brendan. We listened on Pete's beaten-up old radio to the BBC commentary of Brendan running in the 10,000 metres.
"It was Pete who got me involved in the athletics programme he was running. He was here for another year and he wanted me to take over when he left. That's how I became a coach. I came here on a three-year contract and 35 years later I'm still here."
In that time Brother Colm has been largely responsible for the relentless rise of Kenyan distance running, tapping in to the vast natural talent from the Iten and Eldoret area that has passed through the doors of St Patrick's, a boarding school for 700 boys of 15 and over.
Kenya boycotted the Games of 1976 and 1980. There were only two Kenyans of note at global level: the 800m runner Mike Boit and the great Henry Rono, who broke world records at 10,000m, 5000m, 3000m and in the 3000m steeplechase in 1978. At the World Champion-ships in Deagu last summer Kenya won 17 medals, all in endurance events. Ten medallists came through St Pat's.
"I've always concentrated on the development of young athletes," Brother Colm says. "That's where the Kenyan supply line comes from. I've not really moved up the line and ignored the youngsters.
"I've always kept the production line going. And that for me is very significant in my work because I really came here to work with the youth."
The physiological benefits of living and training at high altitude are clear but equally central to the St Patrick's success story is the simplicity of life in Iten and the monastic work ethic of the legion of runners you see tearing around the red dust trails at great speed.
Brother Colm retired as a teacher in 1994 but still lives in a house in the grounds of St Patrick's, doing his coaching – which is also open to pupils from the local girls' school – and running a teacher-training programme on HIV/Aids at a college 10km away. He seldom leaves the serenity of Iten. In fact, he has never been present to see any of his many charges win a major championship gold medal. "No, I've never been to an Olympic Games or a World Championships," he says.
Even the emergence of David Rudisha as the dominant force in Coe's old event, the 800m, will not tempt the coach with the Midas touch to be at London 2012. "No, it's not a priority for me to be there," he says. "When David won the 800m in Daegu I was downstairs here – leaning against the bar, watching it on television."
Join our new commenting forum
Join thought-provoking conversations, follow other Independent readers and see their replies