How Stef Reid took long jump back from disaster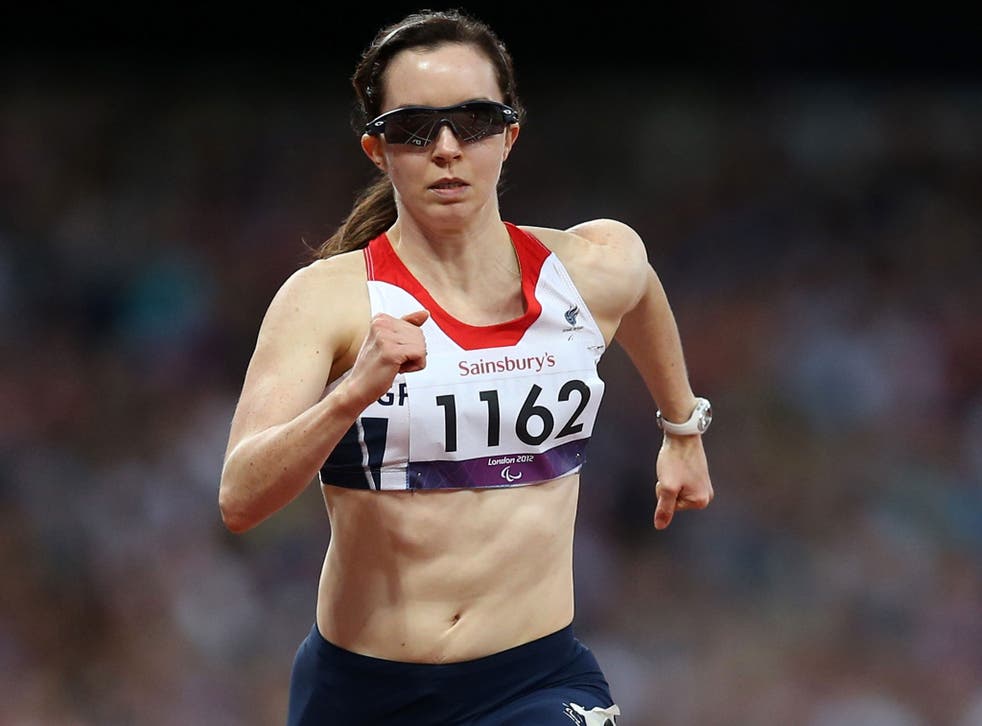 Stef Reid was busy telling her life story to the pupils of Corpus Christi Primary School in the west end of Glasgow, when one young member of the wide-eyed throng stopped her in her tracks and said: "We want you to take off your leg. We want to see it."
With that, the New Zealand-born, Canada-raised GB Paralympian – who qualified as one of the home heroes of London 2012 because her father Phillip is a native Glaswegian – unstrapped the prosthetic attached to the stump of her right leg and handed it to the assembly.
"Of course, some kids will find it really graphic and gory, some will find it cool and some will look away," Reid reflected later. "But I've just kind of decided, 'You know what: it is a graphic story. But it's just life. This stuff happens.'
"The message is: you can come through the kind of thing that happened to me, if you adopt a good attitude and make the most of it. Everyone is capable of succeeding, no matter where you come from, no matter what your situation. I think it's really important for kids to hear that message."
At the London Paralympics last September, Reid succeeded in winning a silver medal in the F44 long jump, finishing behind Australia's Kelly Cartwright, who took gold with a score of 1,030 points. Reid also competed in T44 100m and 200m events at the Paralympics, in which she finished eighth and fourth.
At the Emirates Arena in her father's home town tomorrow, she will be one of the Paralympic medal-winners in action in the British Athletics International meeting, the opening major indoor event of the season, televised live on BBC 1.
It is a wonder the 28-year-old bundle of infectious positivity has made it to the international sporting stage, considering the horror she endured one day in 2000, when she got caught underneath the propeller of a speedboat on a lake north of Toronto.
"I was just about to turn 16 when the accident happened," Reid recalled. "We were in the middle of nowhere, a good two or three hours away from the nearest hospital. When they pulled me back on the boat, you could see it in everyone's face: this is not good; there is too much blood.
"Eventually they took me to a local clinic and I remember being furious with the doctor because he sent my parents in to say goodbye. Nobody thought I would ever make it.
"Just lying there really puts everything into perspective. I realised that my life had been quite shallow.
"I remember praying, 'Please! Please! I just want a second chance. I am not ready. I still have more life to live. I can do better.'
"It ended up being an amazing gift as a 16-year-old to realise what really mattered in life. It really changed me as a person."
Thanks to the skills of Canada's leading orthopaedic surgeon, Reid survived. The fact she had to have her right leg amputated from the ankle down, however, left her in a bitter state initially.
"I was snapping at people and just so angry," she recalled. "I was in hospital seven days after the accident and this nurse called Claudette walked into my room and witnessed the bitterness in my behaviour.
"The next thing I knew she just slammed down my breakfast tray and looked me in the eye and said, 'Stefanie, that is enough. You need to suck it up and start smiling because your family is devastated.' She read me just right. She really shocked me. She just reminded me that even though I had lost a foot I hadn't lost who I was."
Join our new commenting forum
Join thought-provoking conversations, follow other Independent readers and see their replies