IAAF doping scandal: Three officials receive life bans for blackmailing athletes and doping cover-ups
Papa Massata Diack, the son of former president Lamine Diack, Valentin Balakhnichev and Alexei Melnikov received life bans by the governing body's ethics commission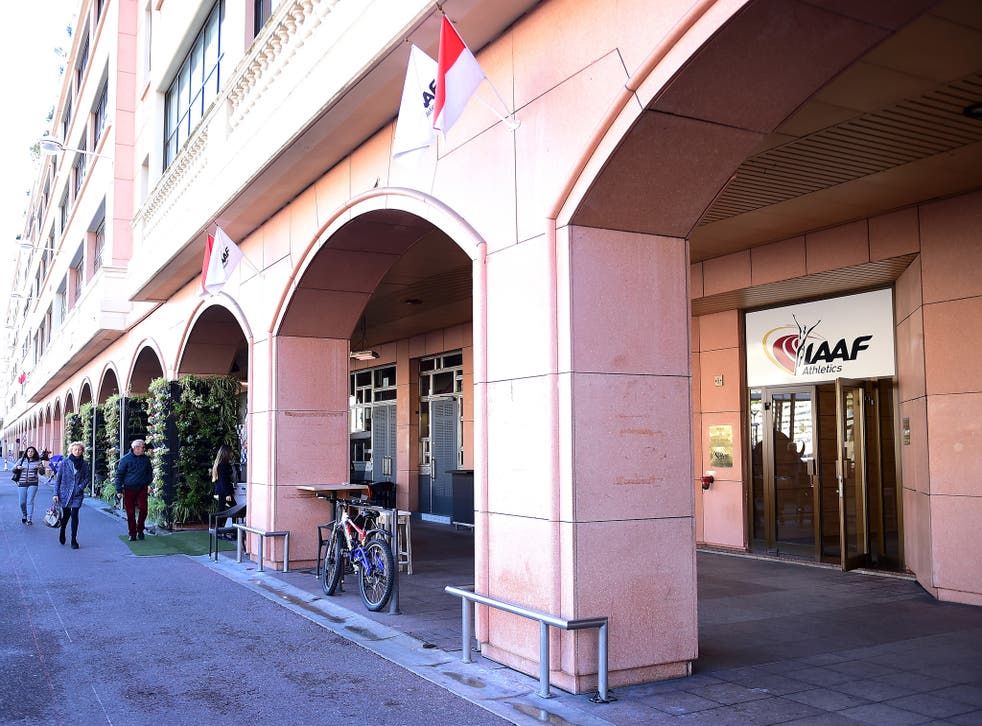 The son of the former International Association of Athletics Federations president Lamine Diack has been handed a lifetime ban from the sport for his role in blackmailing the former London Marathon winner Liliya Shobukhova.
Papa Massata Diack, who acted as a consultant for the IAAF, was one of three senior officials to be given such suspensions following the conclusion of an 18-month investigation by the IAAF ethics commission.
The former IAAF treasurer Valentin Balakhnichev, also the ex-head of the All-Russian Athletics Federation, was banned for life after he acted "dishonestly and corruptly and did unprecedented damage to the sport of track and field".
The other life ban was for the Russian endurance coach Alexei Melnikov amid evidence that the three colluded to extort nearly £450,000 from Shobukhova in three instalments to cover up abnormalities in her blood passport for nearly three years dating back to November 2011.
Meanwhile, the former IAAF anti-doping chief Gabriel Dollé was given a lesser five-year suspension from the sport because of "an inexcusable lack of due care and diligence rather than of corruption".
The commission hearing, held over three days in London before Christmas, was launched solely to investigate the case of Shobukhova, who was allowed to compete at London 2012 despite doping violations by paying bribes.
The commission stated that "a system was put in place at IAAF level under which athletes with an abnormal blood passport profile would be allowed to keep competing at a high level in exchange for cash payment made to the IAAF".
It was claimed that Shobukhova's was one of six cases covered up, including London 2012 50km champion Sergey Kirdyapkin and the 2008 Olympic 20km champions Valeriy Borchin and Olga Kaniskina. It also concluded that the blackmailing and cover-ups were "in place not only in Russia but, potentially, in other countries such as Morocco and Turkey".
Balakhnichev and Melnikov both tried to counter the findings by claiming that the scheme had been devised by Shobukhova's manager Andrey Baranov to "procure prohibited substances for Russian athletes or to agree to protect athletes… from anti-doping bodies". But the commission rubbished the claims.
The 170-page report concluded that Balakhnichev and Melnikov's actions were "the antithesis of what was appropriate. Far from supporting the anti-doping regime, they subverted it and, in so doing, allowed [Shobukhova] to compete in two marathons when she should not have done so".
The IAAF president, Sebastian Coe, said: "The life bans could not send a stronger message that those who attempt to corrupt or subvert the sport will be brought to justice."
Join our new commenting forum
Join thought-provoking conversations, follow other Independent readers and see their replies