James Dasaolu eager not to be just a one-season hit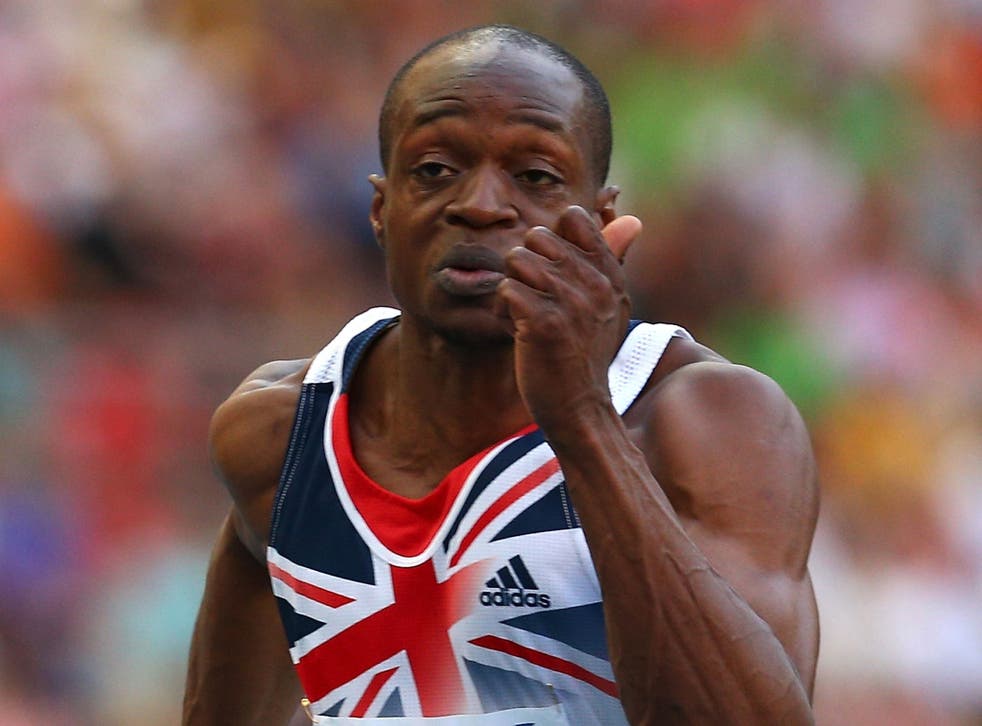 As James Dasaolu settles in the blocks for his first race of the season in Glasgow on Saturday there will be a sense of expectation and apprehension over whether he can back up his breakthrough year.
Britain has been crying out for a global sprinter since Linford Christie, and during 2013 Dasaolu offered that glimmer of hope to a sprint-starved nation with his first major championship medal, a silver at last year's European Indoors. But more crucially last year, he became the second-quickest Briton of all time over 100 metres, his run of 9.91sec just four-hundredths shy of Christie's national mark set more than two decades ago.
With that, the expectation in 2014 is far greater but Dasaolu is adamant he will not become a one-off and let his sprint prowess fade away just as he and his new training partner Adam Gemili are beginning to put Britain back on the sprint map.
"You get people who have one-season wonders but I want to continue what I did last year," said the 26-year-old. "I went sub-10 and won medals for my country. I just want to go sub-10 on a more consistent basis and race more on the Diamond League circuit, and race the best sprinters in the world out there and kind of show them that we in Britain have the sprinters to give back to the world."
Gemili's move to the training group under Dasaolu's coach Steve Fudge has added an even healthier rivalry between Britain's two quickest men. Gemili is unlikely to feature indoors this season so any anticipated national or international duels will have to wait until the summer.
They are rivals online – the pair regularly play the game Call of Duty, with Gemili holding the upper hand – and on the track where honours over the winter, says Dasaolu, have been even. Of their new working relationship in Loughborough he said: "It helps to push each other and see where the other person's at, to challenge each other in training, to be at your best."
Dasaolu plans three meetings before the World Indoors in Poland in March but despite that packed schedule question marks remain over the state of his body, which has capitulated in the past. As a result, Fudge repeatedly had to pull him out of races at the last minute last season as a precautionary measure.
But this winter, which entailed a training camp in South Africa, Dasaolu insists he is "fit and raring today" and that a second winter devoid of injury has "allowed the body to become more robust on a consistent basis".
Working with Fudge, he has made technical changes to his sprinting, notably his starts, which were previously so disparate in their delivery.
Divulging such changes, he added: "I was losing out in the first two steps. It's more like a shuffle, making my first two or three steps to be quicker and more responsive so I'm out of the blocks quicker.
"The indoors serves as a chance for me to see how the technical changes have affected my race. The indoors allows me to practise my start so, come the outdoor season, it's ingrained in me."
The Sainsbury's Glasgow International Match is live on BBC 1 from 1.45pm Saturday
Join our new commenting forum
Join thought-provoking conversations, follow other Independent readers and see their replies