Jessica Ennis-Hill weighs up last shot at gold at Rio 2016
After a year which culminated in a triumphant return to competition at the World Championships, the heptathlete tells Matt Majendie she is looking no further than Rio 2016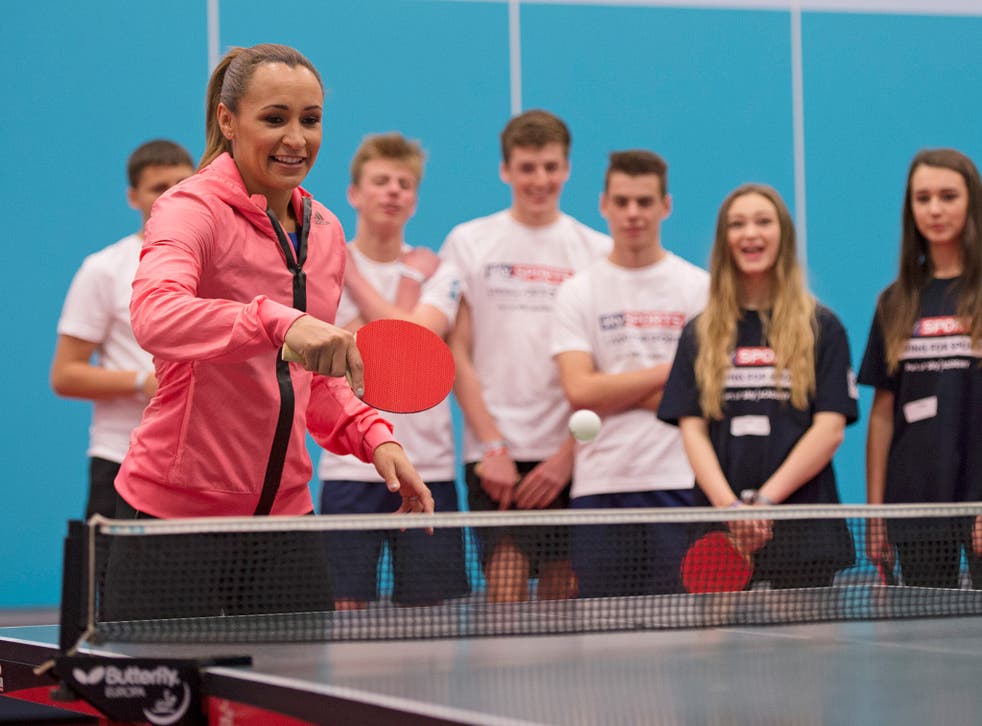 Is this the beginning of the end for Jessica Ennis-Hill? There is the distinct possibility that if the coming Olympic season finishes with the same golden climax as the last, then one of Britain's most successful athletes will call time on an illustrious career.
Ennis-Hill has spoken of the lure of the World Championships in 2017 hosted at the London venue where she was originally crowned Olympic heptathlon champion but it is hard to see how the mother of one, who makes no secret of plans to extend her family, could find the motivation to continue if she ends up on the top step of the podium in Rio de Janeiro.
But, then again, the 29-year-old is prone to producing surprises, not least in being crowned world champion for the second time in her career, just over a year after the birth of her son Reggie. Two months on from the Beijing championships, her disbelief at the achievement still resonates.
"I genuinely didn't think I'd win the gold," says Ennis-Hill, who entered the heptathlon competition only when lengthy discussions with her coach, Toni Minichiello, convinced her that a medal of some hue was possible.
"And I think most people thought the same thing – that it was a bit of a reach, having not done as much training as I'd like to have done with the Achilles problems and, obviously, Reggie. It didn't feel like there was enough time to win gold, but I was wrong."
Her cause was undoubtedly helped by British team-mate Katarina Johnson-Thompson effectively negating her chances with three fouls in the long jump, and Brianne Theisen-Eaton, the other major threat and winner of the prestigious Hypo-Meeting in Götzis at the start of the summer, turning in a below-par performance.
Ennis-Hill is meticulous in her planning and felt that, ahead of the Worlds, everything needed to go right if she was to have any chance of being competitive in her comeback major championships. It was far from that.
"It's the first year I can remember ever having that many injuries and niggles," she says. "So when I think back to the start of the season and how it eventually ended, it seems unbelievable."
But it never got to a point, like it did in 2008, when injury ruled her out of the Beijing Olympics, from which she inevitably came back stronger to win the world title the following year.
"I think the thing I learnt from 2008 with the injury for this season is that having time off isn't necessarily a bad thing," she adds. Her confidence must be sky high after she was crowned world champion despite a relatively limited preparation.
Already she is three weeks back into winter training – an earlier start than she could manage a year ago, when she was nursing her sore Achilles and struggling post-Reggie to lift even the most basic of weights. This time there have been no problems of note.
The idea of what is achievable with proper preparation excites her. Could that end with her becoming only the fourth heptathlete to break the 7,000-point barrier and with it her own British record of 6,955 set in London?
"Wow, that's a big score," she says. "For something like that, you need absolutely everything to be spot on and I had that in London and I was just off that. It's a tough ask if I can keep my body in one piece."
But in some ways, it does not matter what Ennis-Hill now goes on to achieve, such was the remarkable outcome to her competitive return. As she says herself: "The decision to come back was a really hard decision to make as I didn't know how it would pan out. But it was obviously the right decision.
"It now makes things a lot easier in the sense that it's given me a feeling of content. Although I still want to train as hard as I can to be the best I can be, I obviously feel I've achieved something great in my career. I've come back, not just hung my spikes up, put in a lot of hard work and given it a go."
With what she has achieved and the inevitable subsequent gongs that will follow as we enter awards season, she will be marked out as the favourite for another Olympic title next summer. So is there not a sense that had she won, say, a bronze in Beijing this summer life would have been easier?
"I don't know," she replies. "I think if I'd come third or fourth people would have just said, 'This is only her comeback year, it's all about the following year'.
"It won't be the same pressure as in London [when she was the poster girl of the Games for an expectant home crowd]. I just want to enjoy it and not become a ball of pressure."
The pressure is diffused somewhat by having less thinking time and Reggie waiting for her, either on the side of the track after a session or else at home. She recalls the big grin and hug that greeted her on her return home from the World Championships and relished her six weeks off in which "I wanted to spend every moment with him".
Husband Andy had been left with a lengthy list of instructions on what to do during her prolonged absence and she returned to a scene of calm, with father and son having become thick as thieves.
She laughs at the suggestion it was a house of beer and pizza on her return. "I think maybe come his teenage years," she says. "I came back to a tidy house and he'd obeyed the list or said he had! But seriously, Andy's a great dad and, being away, he put my mind totally at ease."
The pair have talked about having more children and, unsurprisingly given the hardship of the post-baby return, there are no plans to do that until after retirement.
Is it possible to choose which is the harder of her two careers? "Is it mum or athlete? It's difficult to answer that one as they're just so different, they're both really hard and both really rewarding. What I would say is that being a mum tops anything in athletics."
With the subsequent Supermum headlines, the Sheffield athlete is all too aware that she gave the sport a much needed boost in terms of story lines after a season mired in doping controversies.
She has been embroiled in one as she tries to get her silver from the 2011 World Championships turned to gold following the doping ban for Tatyana Chernova. The case still drags on, with no sign of an imminent conclusion.
But as for the wider state of the sport, she says: "It's been a tough year for athletics – it's had a lot of negative press. It feels like it's coming to a head and, hopefully, that clears things. After this negative cloud it was great to see Usain Bolt coming out on top, the likes of Mo Farah and Greg Rutherford too."
Whether next season proves her last in athletics or not, Ennis-Hill expects to stay in the sport in some capacity. She has been working to get more girls into sport, most recently with a Sky Academy Conference Day in Sheffield last week, which took her full circle to the start of her own career. "I started in athletics at a similar event to this," she recalls. "You need these opportunities to be inspired. I remember the former diver Leon Taylor coming into my school and giving me an award. I never forgot that and, hopefully, I can have that effect on some of these girls."
Winning another gold in Rio will no doubt act as further inspiration, a moment she is not looking beyond. So is it the beginning of the end? "I'm just focusing on how this year goes," Ennis-Hill insists. "It's hard to know how it's going to pan out. I'll make any decisions after the Olympics. It's hard to know when to stop but I want to end on a high."
And regardless of how it pans out in Rio, she says of her comeback: "I'll just look back on this and think that was a crazy few years."
Sky Sports Living for Sport, part of Sky Academy, is a free scheme made up of multi-week and one-day sports projects with schools throughout the UK and Ireland. Founded on the belief that sport has the power to transform young people's lives, the initiative aims to help them build practical skills and self-confidence. Go to sky.com/academy
Join our new commenting forum
Join thought-provoking conversations, follow other Independent readers and see their replies