Kenya back in spotlight after two more failed drugs tests
Joyce Zakary and Koki Manunga both tested positive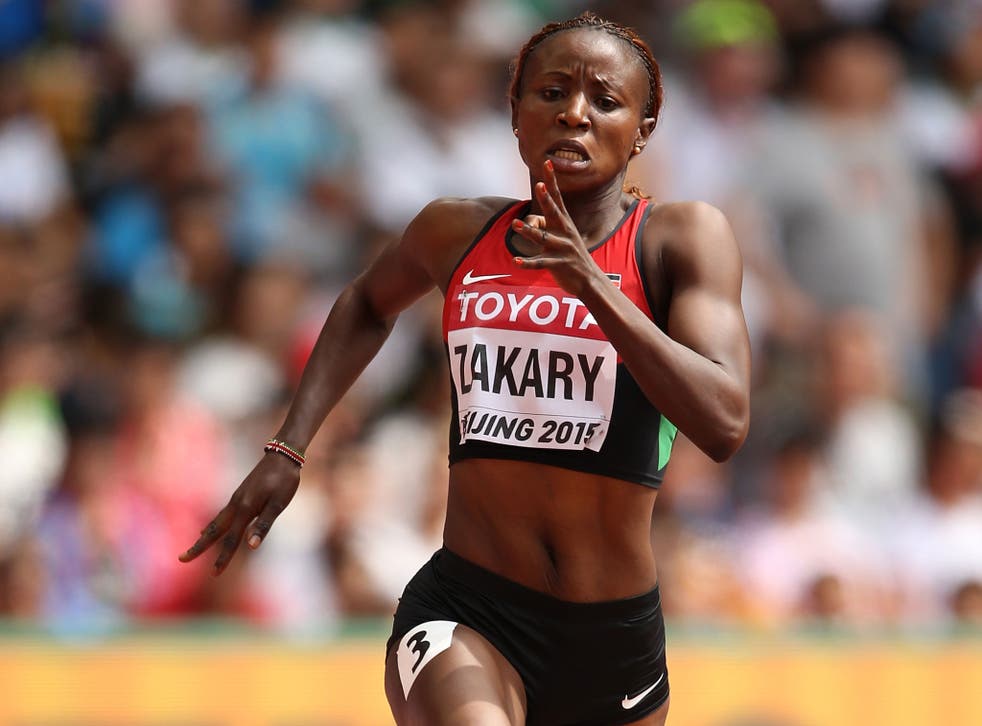 The first failed drugs tests at the World Championships emerged on Wednesday when Kenyans Joyce Zakary and Koki Manunga both tested positive for an unspecified banned substance.
Neither is a big name but it provided further unwanted headlines for a sport already reeling from previous drugs allegations and with Kenya extending their lead at the top of the medals table on six golds and 11 medals in all.
More than 30 Kenyans have tested positive for banned substances since 2012, the most high-profile case being that of the three-times Boston Marathon winner Rita Jeptoo.
The leaked database of 12,000 blood samples at the heart of the renewed doping controversy reportedly had suspicious readings from 18 unidentified Kenyan athletes, which led officials from the African nation to call the claims "an attempt to smear our runners".
Zakary had broken the long-standing national record for the 400m with a time of 50.71sec in the heats in Beijing but then failed to take her place in the semi-finals.
The International Association of Athletics Federations confirmed she and the 400m hurdler Manunga had produced positive samples prior to the championships and had been given provisional suspensions. "These targeted tests were conducted by the IAAF at the athlete hotels during the pre-competition phase," it said.
The chief executive of Athletics Kenya, Isaac Mwangi, insisted the problem was not endemic in Kenya. "The dope testing here has been vigorous and all our athletes have been tested, I think some even up to four times so far," he said.
Julius Yego, who won javelin gold for Kenya with a throw of 92.72m, the longest in competition for 29 years, said it was possible for Kenyans to compete and win clean. Yego said of the two failed tests: "I can't dwell on that, it's a shame, it's not good. But I always believe you can win clean."
Join our new commenting forum
Join thought-provoking conversations, follow other Independent readers and see their replies