North Korea to allow recreational runners to compete in the annual Pyongyang marathon
Tourism companies inundated by requests to sign up for the event which features a full marathon, a half marathon and a 10km run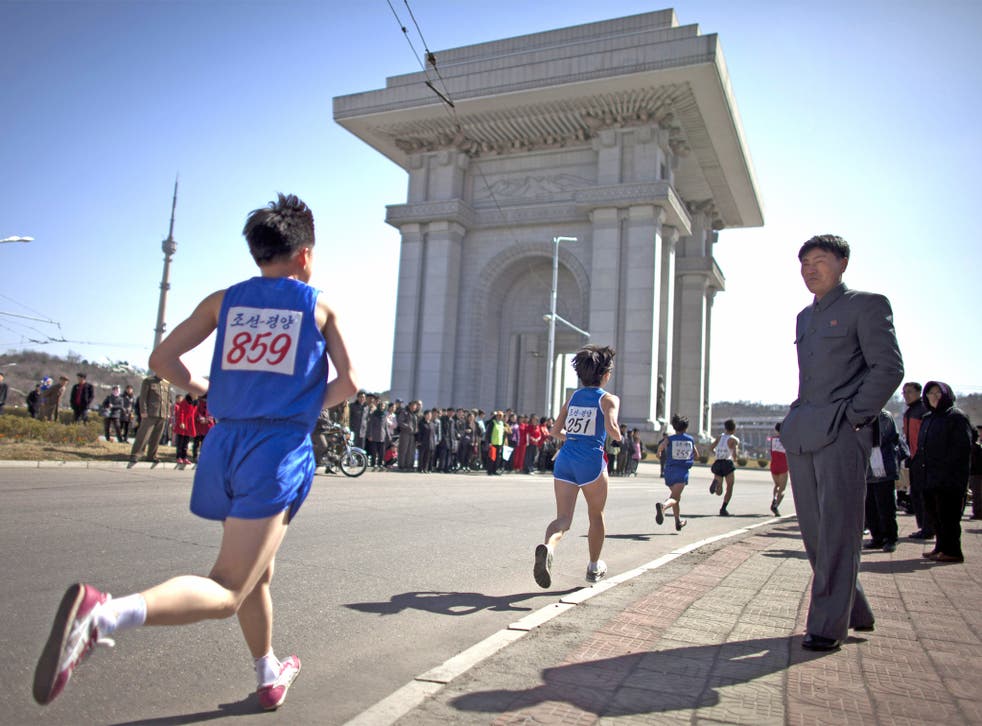 For the first time ever, North Korea is opening up the streets of its capital to runner-tourists for the annual Pyongyang marathon, undoubtedly one of the most exotic feathers in any runner's cap.
Tourism companies say they are being inundated by requests to sign up for the event, on 13 April, which this year includes amateur runners from around the world. The race features a full marathon – with a handful of world-class, invitation-only athletes – a half marathon and a 10km run.
The opening of the race to recreational runners is in keeping with the North's ongoing, but sporadic, effort to earn cash revenue by boosting tourism, usually with well-orchestrated group tours to major arts performances or attractions the North wants to show off.
Much of North Korea is still off-limits to foreigners but Pyongyang, with its broad avenues and ubiquitous monuments, is a showcase city and more accessible than elsewhere in the secretive state.
"A lot of the attraction is the 'Pyongyang' part rather than the 'marathon' part," said Simon Cockerell, a Beijing-based agent for the Koryo Tours travel agency. "A lot of the people going along to take part are interested in simply doing something a bit unusual, something that would cause a bit of cognitive dissonance in friends of theirs when they tell them they ran a marathon in North Korea."
Known officially as the Mangyongdae Prize International Marathon, the race has been held annually for the last 27 years and is sanctioned as a bronze label event by the International Association of Athletics Federations.
The generally flat, full-marathon course entails four loops around the centre of the Pyongyang, home to a population of 2.5 million people.
The race starts at the 70,000-seat Kim Il Sung Stadium and moves on past the Monument to Chinese Soldiers to the Kim Il Sung University area. After that, the runners cross a bridge over the Taedong river to the east side of the city before winding their way along the river bank to the stadium.
AP
Join our new commenting forum
Join thought-provoking conversations, follow other Independent readers and see their replies