Paula Radcliffe happy just to get the show back on the road
Radcliffe competed in the Worcester City 10k on Sunday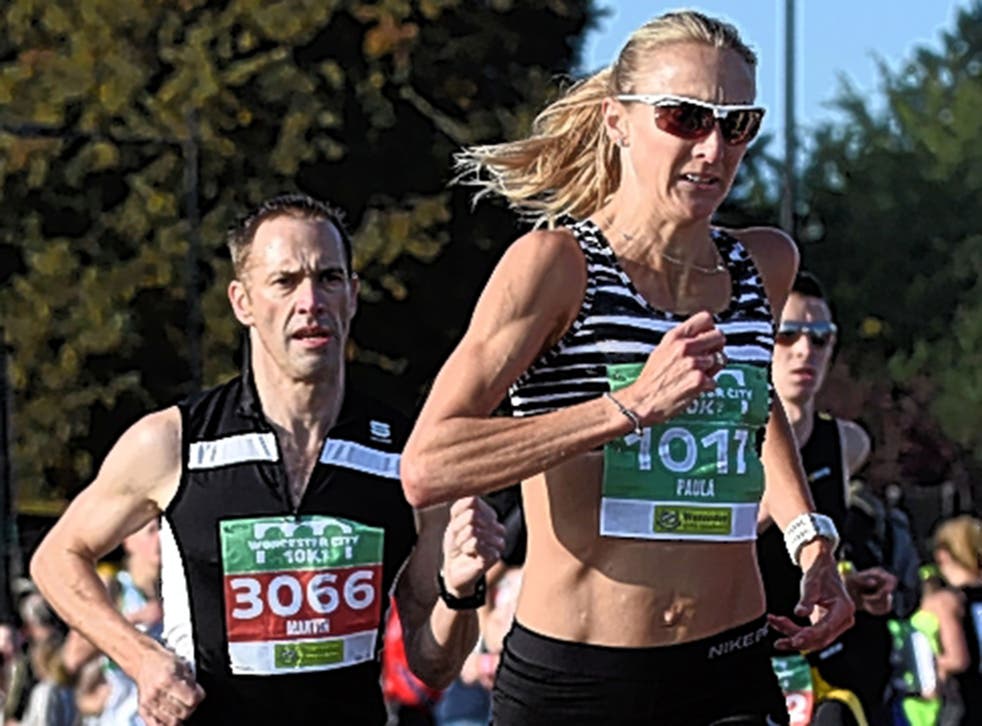 For an athlete used to dominating road races, Paula Radcliffe could have been forgiven for feeling pangs of disappointment after finishing only third in a low-key event in what was her first race for more than two years.
But the marathon world-record holder insisted she was simply glad to be back running at the Worcester City 10k.
Radcliffe, who last year feared she might never run again, let alone competitively, had targeted a time of about 35 minutes in the build-up, and she lived up to her pre-race estimation as she finished in a time of 35min 49sec.
But she was upstaged by two relatively unknown athletes in Jenny Nesbitt, who was more than a minute quicker, and Nicky Sykes, a mere eight seconds up the road from Radcliffe.
Radcliffe's time was more than fiveminutes off her own 10k road world record set in 2003, but afterwards the 40-year-old insisted: "I'm just glad to be back running. It means a lot to be able to get out and take part in events like this.
"It was hard work at one point because I went off too fast and I would have liked to have run under 35 minutes, but the foot is fine and that's the main thing."
Radcliffe is the greatest female road runner in the sport's history and no one has come close to challenging her marathon world record of 2:15.25, set 11 years ago at the London Marathon.
Competing again in the 26.2-mile race in the capital remains her ultimate goal in April, a potential swansong over that distance.
That she is running at all is a minor miracle. The latter part of her career has been bedevilled by a stress fracture in her foot, which required further surgery in 2012 and caused her to miss what would have been her fifth Olympic Games in London.
The process to get back from there has been painstaking and, as a result, her predictions in terms of her performance both for Worcester and London next year have been modest.
"I can only do what my foot will allow me to do," she said. "In Worcester, it's not about the time, more a gauge of how I come out of it. But I don't harbour any ambitions at world level any more. Now it's purely for the love of it, the love of running."
Radcliffe was presented with her medal for finishing in Worcester by her seven-year-old daughter Isla, who ran in the under-11s race.
Meanwhile, race winner Nesbitt tweeted: "Cannot believe what I have just done. Worcester 10k champ and beat Paula Radcliffe."
Radcliffe did not mind – she was merely content to play second, or should that be third, fiddle on her racing return.
Join our new commenting forum
Join thought-provoking conversations, follow other Independent readers and see their replies