Sebastian Coe's flaws mean he is the wrong man to clean up athletics
THE LAST WORD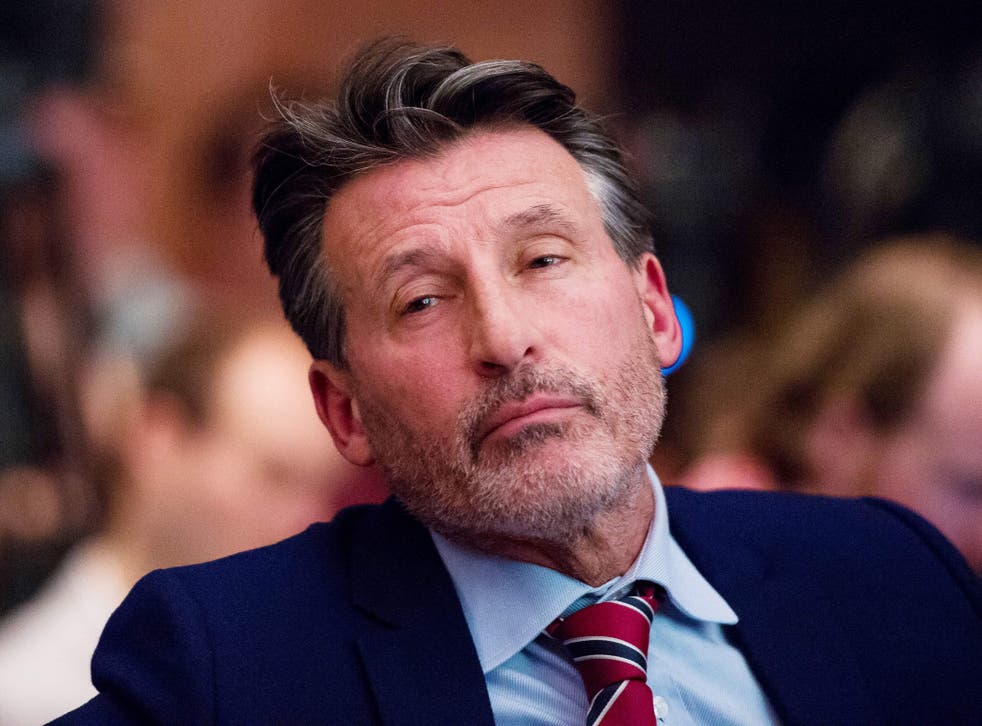 There can be no better metaphor for sport's slide into the sewer than the prospect of athletes being obliged to compete in polluted, faeces-infused water in Rio de Janeiro this summer, during an Olympic Games that will be blighted by ethical and financial bankruptcy.
The ordeal faced by sailors, rowers and canoeists is all too real, but the symbolism is perfect. The diligent, principled competitor has been betrayed by the system for years, and will continue to be compromised because the status quo survives thoughtlessly, needlessly.
Nothing changed, fundamentally, when detailed allegations of institutionalised bribery, complicity, deception and extortion in athletics were confirmed. Sebastian Coe survived as IAAF president despite contradictions, inconsistencies and casual recrafting of history.
This, remember, is the leader of a "failed organisation" whose denial of a doping cover-up was abject and aggressive. Yet, suddenly, pragmatism purifies him in the eyes of those who choose to misrepresent him as a victim of a media mugging. The need to rally around someone, anything, justifies a PR strategy based on selective grandstanding and expedient, long-overdue contrition.
The "reputational recovery" defined by Dick Pound, whose strident voice broke through the sycophancy of such dismal cheerleaders as Paula Radcliffe before it faltered, to counter-intuitively excuse Coe as athletics' best hope, will be long and difficult for a sport stripped of credibility and unworthy of trust.
Anti-doping chief backs Seb Coe to lead athletics reforms
There was a powerful case for track and field to be excluded entirely from the Rio Olympics. I do not doubt Coe's emotional allegiance to a sport he graced in a previous generation, but will only believe in him if he has the foresight and intestinal fortitude to insist Russian athletes remain banned when the Games start, on 5 August.
Coe will require previously unappreciated moral courage, and a more acute understanding of the undercurrent of disgust, to resist pressure applied by the IOC, which has sponsors to assuage and multi-billion TV contracts to fulfil. He must address the perception that he sees doping as a news-management issue, rather than an existential challenge.
Fail in that duty and he will be forever tainted as a failure in the eyes of those who matter most, clean athletes who somehow find the inner inspiration to endure the advantages offered to those who take the easy way out, and cheat.
They are not given the luxury of leeway, since they are expected to randomly prove their innocence by providing urine samples whenever and wherever the drug testers choose. Ignorance, an apparent asset for some administrators, cannot be used as an all-too convenient excuse.
They are expected to remain pristine, while those who supposedly protect their interests pillage and lunder. They are robbed of medals and prize money, and abandoned at the scene of the crime, since the principal aim of too many policemen is to safeguard the criminal.
Russians do not have exclusivity in duplicity, though evidence of the systemic nature of deception in such an opaque superpower suggests it will take more than six months to affect meaningful change. The process of rehabilitation has barely begun; as Travis Tygart, Lance Armstrong's nemesis, has pointed out, there is no viable testing agency and the attitude towards whistleblowers remains vengeful.
Closer to home, UK Athletics will rely heavily on Coe to foster the florid myth that next year's World Championships in London will signal the start of a new, clean era. Unless and until transparency is established, the default position with athletics will remain cynicism, rather than hope.
Optimism is unsustainable, since sport at the elite level is rotting from the head down. Within 24 hours of Pound's report into athletics, doping cases were reported in France and Nigeria; attention was directed to malfeasance in Kenya, Morocco, Turkey, Spain and Ukraine.
South Africa was convulsed by allegations that domestic T20 cricket has a pervasive culture of match fixing. Arsène Wenger returned to the issue of doping in football, an impeccably timed gesture of defiance which may prove to be prescient. Any sporting activity awash with money is a Pandora's box of entrenched temptation, self-interest and illicit reward.
Power is rarely acquired smoothly, or by those unsullied by suspicion. Fifa should, by rights, be disbanded; the likelihood is it will soon be led by Sheikh Salman of Bahrain, who denies accusations by human-rights activists that he and his family were responsible for the torture and imprisonment of pro-democracy protesters.
The Olympics are the platform on which to make a stand, since they have historically been used as a battlefield, by proxy. They represent the warped political ideal of nationhood, in which medals and anthems are symbols of virility, to be flaunted at geographical or ideological enemies.
They, and events of similar magnitude, like football's World Cup, sustain a counter-culture of sleaze, in which bribes are paid, either overtly, or as "gifts" offered during easily corrupted bidding processes for hosting, broadcasting or marketing rights.
Too many unaccountable individuals operate in the shadows, and it is inevitable that successive scandals sap the spirit. Faith cannot be regained by empty gestures, such as scrapping the record books. It must be rebuilt by hard, unselfish decisions, taken for the common good, instead of the vested interests of a myopic elite.
Sports cannot be truly trusted to oversee their activities, since the instinct of insiders is to defend the citadel, rather than clean its streets. Those who highlight the fetid mess which has been allowed to accumulate are regarded as enemies, rather than allies.
A new model, driven by the investigative rigour of law-enforcement agencies and monitored by a principled, resourceful media, needs to be developed, so that appropriate checks and balances are in place.
Can Coe respond? Frankly, I doubt it, since his resistance to independent scrutiny is deeply ingrained, and he has demonstrated the flaws of a machine politician. As someone whose belief in sport's redeeming qualities is ebbing away, being proved wrong will be a relief and a privilege.
Join our new commenting forum
Join thought-provoking conversations, follow other Independent readers and see their replies