Team GB head Neil Black: Our sprinters are hot on the heels of Usain Bolt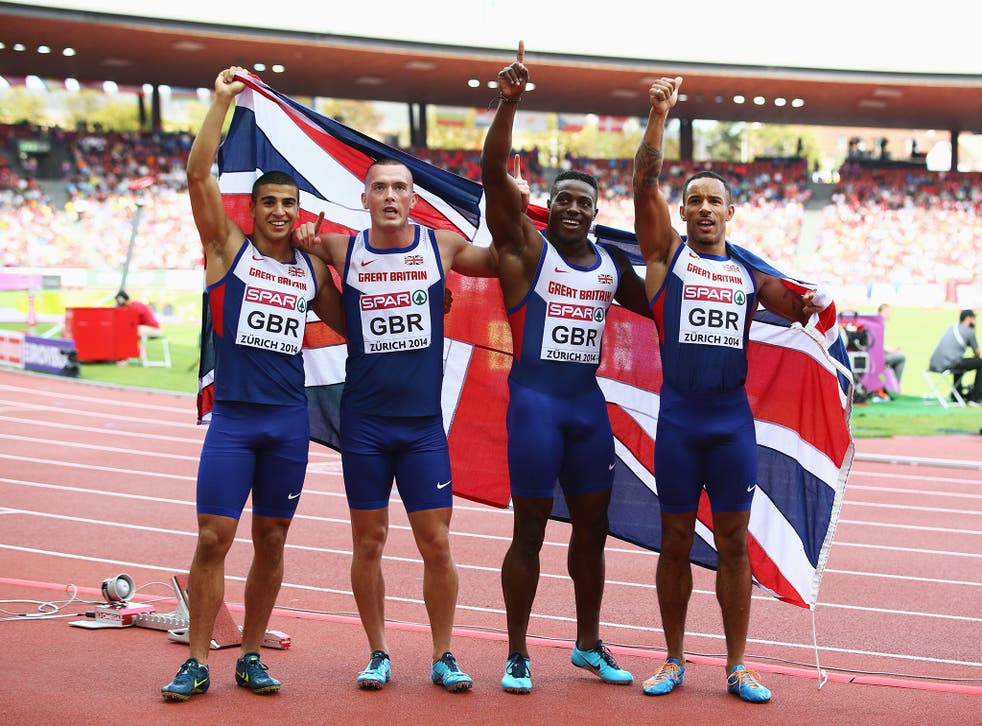 Usain Bolt and Co will be running scared in the wake of Britain's sprint performance at the European Championships, according to the head of British Athletics Neil Black.
Britain's male sprinters won 100 metre, 200m and 400m gold in Zurich while both the men's and women's teams were victorious in a record-breaking championships, in which the team won a record 12 golds and 23 medals in all.
James Dasaolu was crowned the 100m champion while his training partner Adam Gemili took the 200m crown, dipping under 20 seconds for the second time in his career in windy and wet conditions.
"I hope they're looking and at least asking questions," said Black, British Athletics' performance director, of the rest of the world's leading sprinters. "I hope that the rest of the world, in fact I'm sure that the rest of the world are looking and going, 'Bloody hell, perhaps these guys are going to give us a fright and are going to give us a shock'."
Both Dasaolu and Gemili said after their golds they were keen to take the fight to the Americans and Jamaicans but they were also aware they have work to do to match the times of people like Bolt and Justin Gatlin, the world's fastest man in 2014 with 9.80sec.
But it is not just the male sprinters who made their mark during last week. As well as the sprint-relay gold, Jodie Williams won silver in the 200m while Ashleigh Nelson claimed 100m bronze and 18-year-old Dina Asher-Smith looks to be a star of the future after breaking her personal best in the semi-finals of the event before pulling up with a hamstring injury in the final.
"To have girls run under 23 seconds [for the 200m] historically was a bit unique," Black said. "We all thought, 'Wow, isn't it great to have one?' Now there's a clutch of them.
"To have Adam and James and others not a million miles away from producing world-level performances and coming back and actually performing at this level is great."
Black, however, insisted the team would not get complacent despite breaking the previous record for golds (nine) and medals (19) at a European Championships, secured at the 2010 event in Barcelona.
"There's an understanding this is just the beginning and they've got to become even more consistent," he said.
In the past, British sprinters have been guilty of failing to follow up on their early promise but Black was adamant the current crop would not do that. "We don't kid ourselves we've got it right," he said, "but we've raised our game, the platform's better, the base level of performances is better. We need them to be nudging up from here."
Britain's triathlon future looks bright after Ben Dijkstra, 15, won gold at the Youth Olympics in Nanjing, China yesterday.
The six-time Paralympic gold medallist David Weir has had to withdraw from the IPC European Championships, which began yesterday in Swansea, owing to an injury to his arm sustained during the Commonwealth Games.
Join our new commenting forum
Join thought-provoking conversations, follow other Independent readers and see their replies