Tom Peck: Why Qatar's quest for sporting dominance has backfired badly
If desert heat and banned substances are what you want Doha 2019 will not disappoint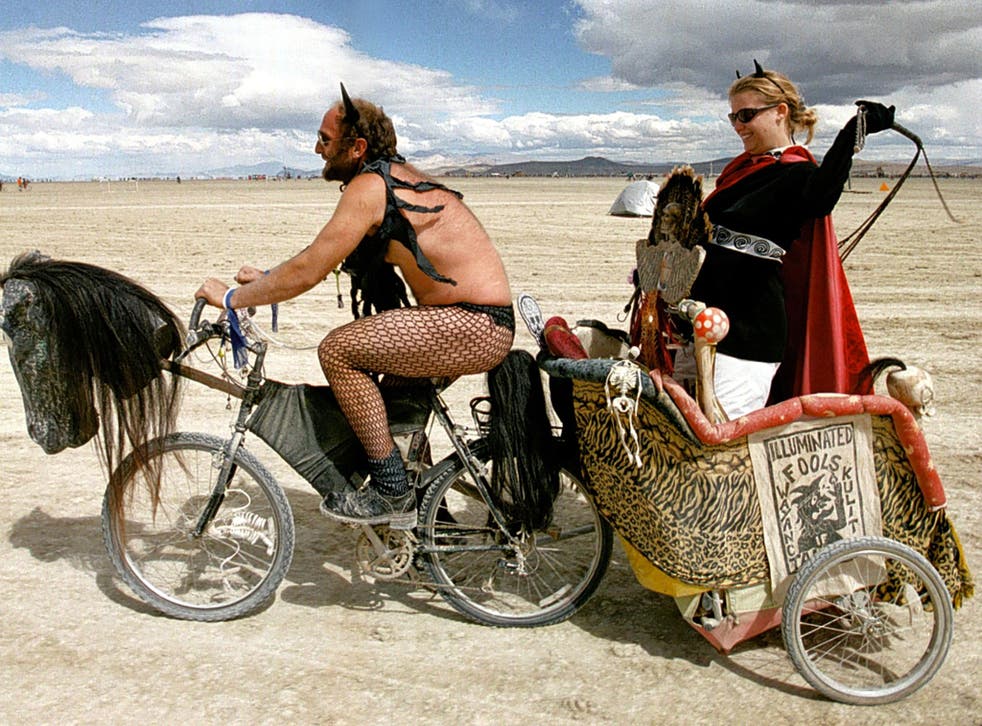 Every August in Nevada there is a festival called Burning Man. Under the searing desert sun, a whole crowd of young people from all over the world get together to take a load of drugs and have a wild time.
A cursory search for Burning Man on Google Images returns what looks like a Bonfire Night for nudists in a refugee camp somewhere on the barren side of the moon.
This is not, one imagines, the type of party that appeals to the sensibilities of your average Qatari sheikh, which makes all the more admirable that country's sizeable efforts to host its own version of the event, five years from now, under the thin disguise of the 2019 World Athletics Championships.
All right, so there may be fewer anarchist hippies wearing nothing but a smile and some strategically placed CND logos, but if baking desert heat and a healthy supply of banned substances is what you're after, Doha 2019 will not disappoint.
Were it not so tragic for sport, it would be richly comic, this near perfect double pincer manoeuvre that has this week struck athletics. On the one hand, there is a cache of leaked emails that point to the large financial demands made by the International Association of Athletics Federations' marketing chief to the Doha bidders. Then, on the other, a doping scandal of overwhelming proportions, that appears to implicate 58 Russians, 25 Kenyans, three Brits, one apparently a major star. Among this tainted number are three London 2012 champions.
Were they not anti-democratic kleptomaniac despots who get their kicks out of the deaths of immigrant labourers, it might be possible to feel sorry for the Qatari royal family. From athletics to the World Cup to, inevitably, eventually the Olympics, sucking in all these major sporting events was meant to be their way of laundering their reputation before a watching world.
Instead they have issued a deafening siren call to the world's media, who are now fearlessly going through their laundry basket and finding a curious whiff pervading from every last dirty dishdash. Meanwhile, to add to doping, there is the huge and ever growing spectre of match fixing, and their expensively won sporting baubles look ever more tainted, and there is still the best part of a decade of revelations to go.
Those leaked emails reveal the furious activity that accompanied Qatar's attempts to reposition itself as the centre of the sporting world between 2008 and 2011. Everyone from America's National Basketball Association to Queen's Park Rangers Football Club to the World Swimming Championships were sniffing around, all in the knowledge that there was money to be had.
That left Papa Massata Diack, the IAAF's Senegalese head of marketing (and the son of its president) with questions to answer, over emails that suggest he had quite brazenly asked for $5m in cash and bank transfers to his personal account during Doha's failed bid for the 2017 World Athletics Championships. (It's not certain the payment was ever made).
This is the same man who claimed in the early Nineties that thousands of tough-to-trace dollars paid to him were gifts from friends after his house had burnt down.
Then, via a German documentary, along come allegations of institutionalised Russian doping, and as Russia's athletics chief Valentin Balakhnichev stands down, Papa Massata Diack walks too.
So pervasive now is the stench around the bidding rights for big sporting events, and now even the integrity of the contests themselves, Qatar must wonder what it was thinking in imagining this might be the front through which its image could be rebuilt.
The reasons big and sometimes nasty corporations throw money at sport is because there is no surer way to reposition themselves. Gazprom's partnership with the Champions League is one example, Dow Chemical and the Olympics another.
As advertising opportunities go, the steady drip, drip, drip of good news stories that is created when Messi, Neymar and Suarez perform their ingenious feats while dressed up as advertising hoardings for your dubious business is entirely unmatched anywhere.
But the payback Qatar is getting for its hoard of expensively won hosting rights is a constant drip, drip, drip of negativity, in front of a global general public that in many cases previously didn't know it even existed. As G4S found out two years ago, if you go near these mega events, and then cock up, the impact is devastating.
Each year, demand for Burning Man's 50,000 tickets far outstrips supply. So come 2019 disappointed hippy nudists should try Doha instead. The key ingredients will all be there.
Join our new commenting forum
Join thought-provoking conversations, follow other Independent readers and see their replies