View from the sofa: 'Plucky' doesn't begin to describe the radically driven Paula Radcliffe
Sports Life Stories, ITV 4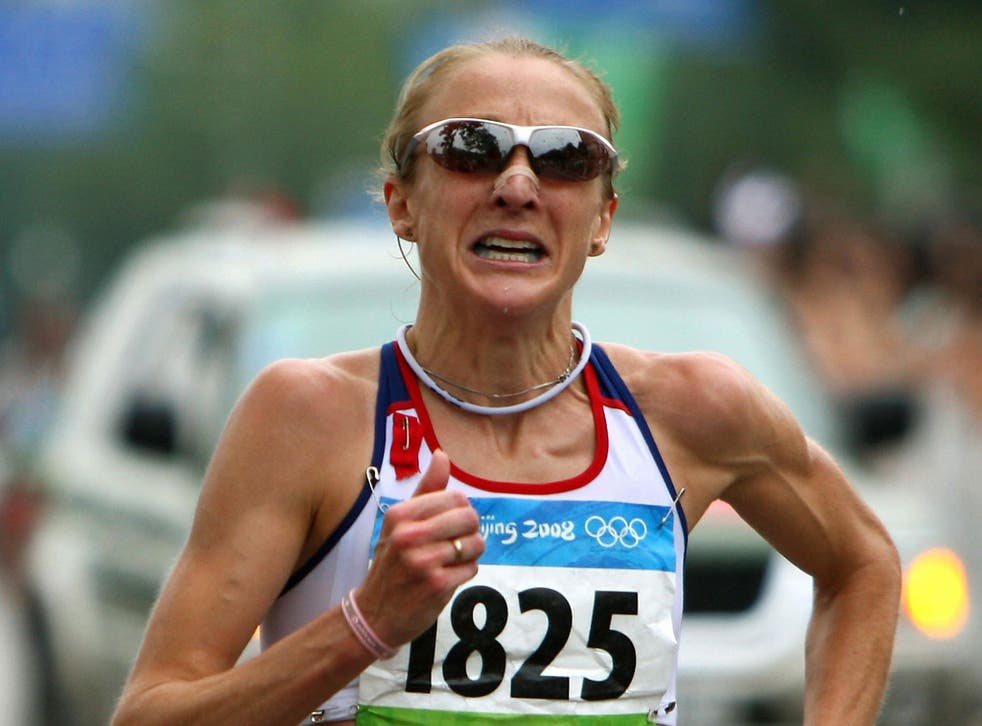 If Paula Radcliffe was able to watch herself featured in ITV's Sports Life Stories from her Monaco home, she could be forgiven for switching it off after 10 minutes, phoning the network and telling them to get stuffed.
In a documentary about the marathon world record-holder and multiple world champion, the woman whose 26.2-mile mark is likely to stand for "a very long time", according to experts on the programme, the word "plucky" was used no less than four times before the first advert break. "Plucky" is a euphemism for failure. It should be banned from the British sporting lexicon.
If there is one thing that Radcliffe isn't, it is a failure. Driven, yes. Stubborn, most definitely. And, perhaps surprisingly, content with her career and seemingly at peace with the idea that her days as an elite athlete are over. But a failure? Not a chance.
Thankfully the documentary swiftly moved on from "plucky" and was unvarnished in its portrayal of Radcliffe's life in running shoes. It was part celebration and part revelation, giving insight into how she dealt with some very public setbacks.
Her London Marathon run in 2003, when she ran two hours, 15 minutes and 25 seconds to obliterate the world record, was covered, as was the 2005 race in which she broke the women-only record (without a male pacemaker) despite stopping to spend a penny on the Embankment. "I had to go, but I still think that record should have been faster," she said.
But far more time was spent on her miserable 2004 Athens Olympics, where through a combination of injury and inability to absorb food, she was forced to drop out of the marathon after 20 miles. Her husband and coach, Gary Lough, was tearful when John Inverdale, the interviewer, brought it up. "It's probably the only thing I haven't dealt with," Lough said after a long silence.
And of her wife being branded a quitter – she dropped out of the 10,000m five days later – he added: "It turned into months and years of a nightmare. The treatment she got from parts of the British media was shocking." Lough said the backlash from Athens was so unpleasant that they decided to move to Monaco, adding he "almost had a nervous breakdown", while the attention "hardened" Radcliffe.
Liz Yelling, a friend and fellow distance runner, suggested there may have been another reason for the move: "It was probably to save a bit of tax as well – that's why people move to Monaco, isn't it?"
How Radcliffe and Lough dealt with an ignorant public who, in the words of Yelling, "judged her whole career on those two weeks at Athens" and the dynamics of their relationship were fascinating.
Lough, who was famously caught on camera berating Radcliffe trackside at the 2001 World Championships after she had finished fourth in the 10,000m, appeared far more troubled than his wife by the Olympic medal-shaped gap in her career.
Ex-athlete Steve Cram added: "Anyone who saw that [2001] bust-up should know Paula gives as good as she gets." Let's hope she watched the whole documentary before giving ITV her feedback.
Join our new commenting forum
Join thought-provoking conversations, follow other Independent readers and see their replies