World Athletics Championships 2017: Sebastian Coe accused of knowing about Qatar bid rumours
The head of London's bid previously revealed a 'very senior person in the IAAF hierarchy' had warned of possible wrongdoing by Qatari officials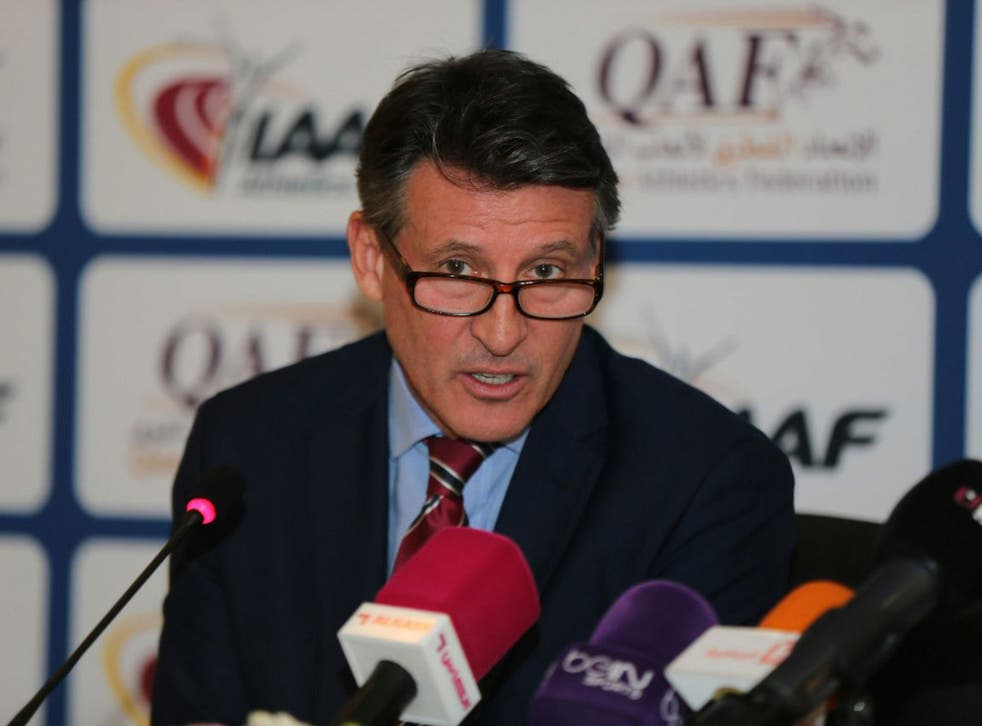 Sebastian Coe, the IAAF president, has admitted he was aware of rumours that brown envelopes were being handed out during the bidding for the 2017 World Championships, it has been suggested.
In 2011, London was successful in a two-horse race with Qatar to host next year's championships. The head of London's bid, Ed Warner, had previously revealed a "very senior person in the IAAF hierarchy" had warned of possible wrongdoing by Qatari officials, who have denied that.
A member of the London bid team, who was there on the eve of the vote at the Fairmont Hotel, Monaco, in November 2011, identified Coe as the official in question.
The source, who requested to remain anonymous, told The Independent: "We were in the Fairmont Hotel and it was a case of 'the rumour is this is happening', so there was never any 'yes this is happening, I've seen it'.
"But Seb came in and said about [rumours of] brown envelopes on the Qatari floor. I don't remember at any stage anyone saying that they'd seen it. It was much more the rumour is this. That came from Seb and Ed's response was effectively, 'Let's just worry about what we're doing.'"
Coe has already been under fire in the fallout from the doping and corruption scandals to have overshadowed his first six months since taking over as president from Lamine Diack.
The former middle-distance runner is set to undergo further scrutiny as a result of the bidding process for the 2017 World Championships, which it was revealed earlier this week had already been referred to the IAAF's independent ethics commission.
Warner has scheduled a meeting with the commission and earlier this week told a parliamentary select committee that he would divulge all he knew of the bidding process. However, a statement from the IAAF neither confirmed nor denied the alleged conversation in Monaco had happened. It said: "Sebastian Coe had no actual knowledge of bribes being offered or received linked to the 2017 World Championship. As he and Ed Warner discussed on [the BBC's] 5 Live Sportsweek, there was rumour piled upon rumour in the days leading up to the bid, as is often the case on these occasions."
In that interview, Warner had said: "The night before the bid a very senior person in the IAAF hierarchy told me and my bid team they understood that certain members of the IAAF Council were being called upstairs one by one to a hotel suite to be given a brown envelope. It was quite shocking to hear that. It seemed incredible at the time so I dismissed it."
Coe, who was part of the same BBC interview, was asked: "Have you heard that story before, do you know who that IAAF official is?" He replied: "No, I haven't".
He added: "But Ed is right, whenever you are in a bidding process every sport has rumour upon rumour. The issue actually is if the French prosecutors are looking at this. I've already implemented a review of financial, marketing and… If anything comes out, clearly all those bids will be called in."
Join our new commenting forum
Join thought-provoking conversations, follow other Independent readers and see their replies