World Athletics Championships: 11 athletes to look out for in London
We take a closer look at some of the biggest stars in action across the next two weeks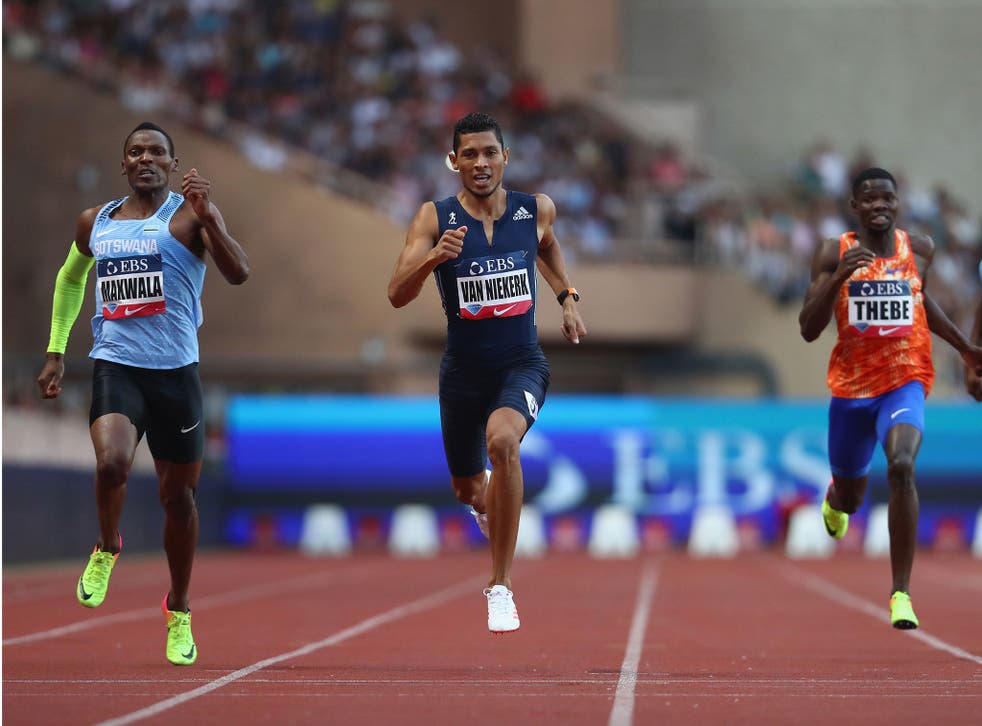 The 2017 IAAF World Athletics Championships are almost upon us as the stars of track and field flock to London.
Usain Bolt and Mo Farah look set to be this year's prime attractions as athletes from across the world strive for greatness at the capital's London Stadium.
But who are the other big stars to look out for? Here, we take a closer look at 11 athletes in action across the next two weeks:
Wayde van Niekerk, South Africa, 400m
Bolt's retirement from athletics will leave a superstar vacancy and Wayde van Niekerk has said he is ready to become the Jamaican's heir. The South African is less showbiz than Bolt but his shy and modest personality is a contrast to his strong and dominant performances on the track.
Van Niekerk sensationally broke the 400m world record to win gold at Rio 2016. He eclipsed Michael Johnson's 17-year-old record to finish in 43.03 - 0.15 secs faster than the American's time in 1999.
Katrina Johnson-Thompson, Great Britain, Heptathlon
Katrina Johnson-Thompson is in the best form of her life as she targets her first senior gold in an international competition. Johnson Thompson ran a personal best in the 100m hurdles in May and also achieved a personal best in the Heptathlon. Her stunning performances in Austria's Hypo-Meeting perfectly set her up to challenge the best in the world in London.
Martyn Rooney, Great Britain, 400m
The popular runner missed the birth of his first son in 2015 while he was competing in the World Championships in Beijing. Two years on and his wife is due to give birth during the same competition again. This time around he is closer to home and British Athletics are making arrangements to get Rooney to his home in Loughborough so he doesn't miss the birth.
Caster Semenya, South Africa, 800m and 1500m
In 2009 Caster Semenya hit the headlines when she improved her time in the 1500m by 25 secs and her 800m time by eight secs, prompting the IAAF to set a sex verification test. The results showed Semenya has intersex traits and she was cleared to continue competing in women's competitions. IAAF studies show that 800m runners have a 1.8 per cent advantage over those with lower levels of testosterone.
Semenya is favourite to take the 800m title and is racing in the 1500m for the first time in a major international competition.
Nafissatou Thiam, Belgium, Heptathlon
The 22-year-old got one of Belgium's two gold medals at Rio with a narrow win over Jessica Ennis-Hill. Nafissatou is starting to lead the way in the Heptathlon and added a European Indoor Championship gold medal to her collection in March.
The current world record is 7291 points and Thiam's personal best is 7013 but her scores are consistently getting higher so a world record could be on the horizon.
Shaunae Miller-Uibo, Bahamas, 200m and 400m
Shaunae Miller-Uibo competed in her first World Championships as a teenager in 2013 when she finished fourth in Moscow and now hopes to be the first person to complete a 200m and 400m double in the World Championship since Michael Johnson in 1995.
In the Rio 2016 final Miller-Uibo dramatically dived over the line to beat Allyson Flelix by 0.07 seconds and take gold.
Allyson Felix, USA, 200m and 400m
Allyson Felix and Shaunae Miller-Uibo have been competing against each other all career and the former is out for revenge after victory in the 400m was snatched away from her by Miller-Uibo's dive on the line.
Felix has Bolt-like credentials and is a superstar in athletics. Her friends include Michelle Obama and she has more Olympic and World Championship titles than Bolt.
Rio 2016 Olympics - in pictures

Show all 74
Ryan Crouser, USA, shot put
In June of this year Ryan Crouser became the seventh best shot putter in history with a 22.65m throw - the furthest since 2003.
The American broke the Olympic record in Rio 2016 on his way to winning gold and beat rival, and 2015 World Champion, Joe Kovacs.
Aries Merritt, USA, 110m hurdles
America's Aries Merritt set the world record in a Diamond League meeting in 2012 but has not competed in a major Championship since 2015 when he had a kidney transplant.
This year he secured a Diamond League victory in Rome and followed it with a win in the London Anniversary Games.
Laura Muir, Great Britain, 1500m and 5,000m
Laura Muir has been described as Britain's next superstar in athletics and is targeting her first major international title.
The 24-year-old won gold in both 1500m and 3000m in March's European Championships and holds the European record but will have to challenge Genzebe Dibaba who has been dominating at the top with Faith Kipyegon.
Elaine Thompson, Jamaica, 100m and 200m
In Rio 2016 Elaine Thompson proved she was the queen of the women's sprint with gold in the 100m and 200m final.
Thompson will be looking for her first individual gold medal at the World Championships and could break championship records and even world records.
Join our new commenting forum
Join thought-provoking conversations, follow other Independent readers and see their replies