World Championships 2013: Chris O'Hare misses the gears but fills up with Scots motivation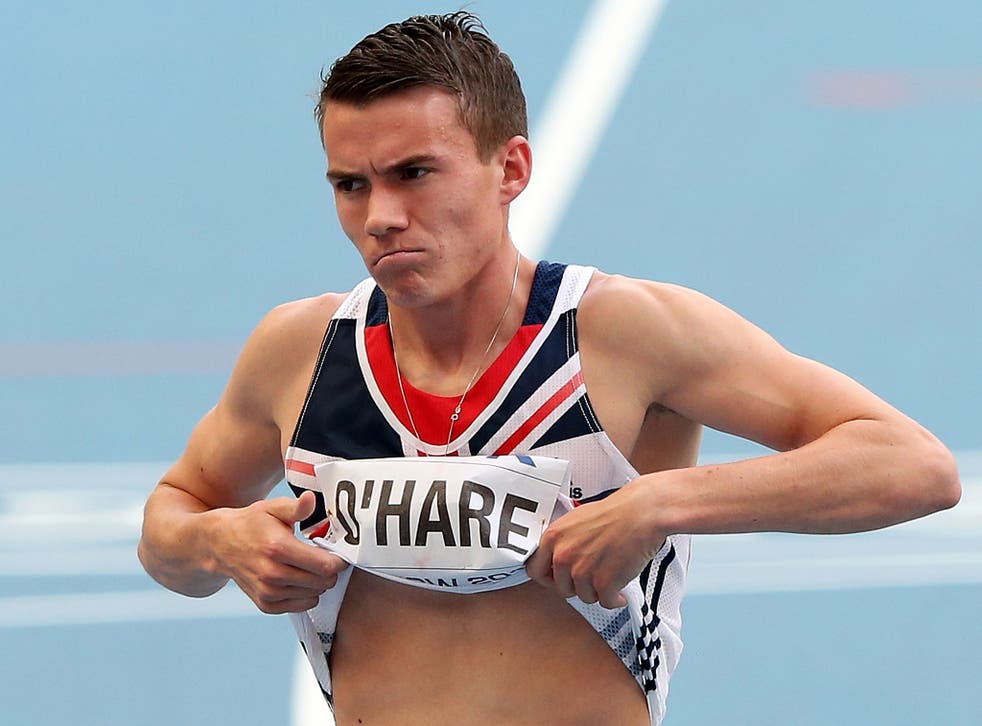 Chris O'Hare will be coming home with nothing more tangible than a tankful of motivation, after giving it a crack in the men's 1500m final before tailing off badly on the last lap and trailing home 12th and last in 3 minutes 46.04 seconds. Still, the mere presence of the 22-year-old Borderer in a global final was further evidence of the quiet, steady revolution that has been taking place in Scottish athletics over the past two years.
Not so long ago it looked like the host nation would be struggling to get athletes qualified for the showpiece track and field stage at Hampden Park in the Commonwealth Games next July, let alone to get some Scottish runners, jumpers and throwers to put up a decent show. Now the motivational force of Glasgow 2014 is taking effect, with hurdler Eilidh Child, O'Hare and steeplechaser Eilish McColgan all making finals and Susan Partridge finishing 10th in the marathon.
O'Hare had defied the odds to get to the 1500m final (the first British runner to do so in six years), having gone into his heat as the ninth fastest competitor and his semi-final as the 11th quickest on paper. In doing so, however, he had clearly taken too much out of the tank to make an impact when it came to the crunch. He got himself into fourth place with 600m to go but then ran out of gas and was a distant spectator as Kenya's Asbel Kiprop, the 2008 Olympic champion who finished last in London when he was nursing a hamstring injury, claimed gold ahead of American Matt Centrowitz in 3min 36.28sec. South African Johan Cronje took bronze with Algeria's Olympic champion Taoufik Makhloufi missing the championships through illness.
"It was horrible to be that far back," O'Hare said, fronting up with admirable candour. "When you're searching for those gears and they're just not there, it's brutal. It's like everyone's just shouting at you to sit down and give up, because there's no point.
"All that's going through my mind right now is that I've missed an opportunity to really perform and show the world what I've got. But Glasgow 2014 has always been my main target. I'm sure I'll be using this experience as motivation. It's a British trait to fight back after being beaten down."
And a characteristically Scottish one, too, he might have added.
Join our new commenting forum
Join thought-provoking conversations, follow other Independent readers and see their replies