World Championships 2013: Yelena Isinbayeva goes from barmy to bigoted with anti-gay tirade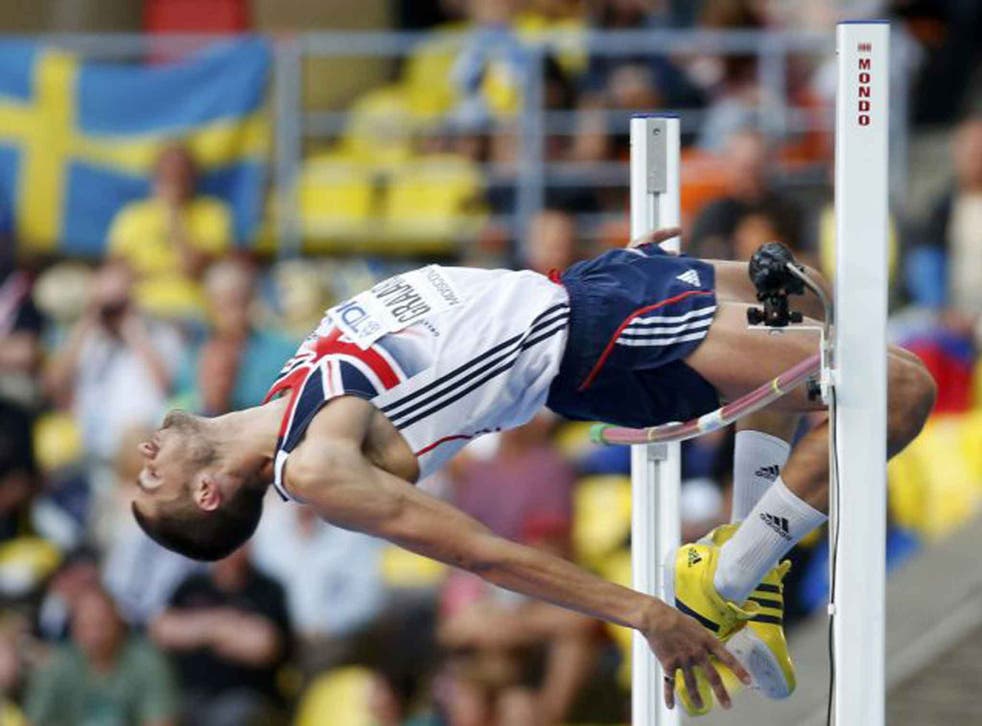 The evening session on day six of the World Championships got off to a curious, combustible start. Prior to stepping out into the arena at the Luzhniki Stadium to receive the pole vault gold medal to which she laid claim on Tuesday, Yelena Isinbayeva visited the press conference room and set about condemning homosexuality, whilst criticising Swedish athletes who competed with fingernails painted in rainbow colours in protest at Russia's new anti-gay laws.
"If we allow to promote and do all this stuff on the street, we are very afraid about our nation because we consider ourselves like normal, standard people," she said. "We just live with boys with woman, woman with boys."
The queen of the pole vault has never been a shrinking violet – part sporting genius, part diva, part mad as a bag of Russian spanners. Her outburst drew a swift response from Nick Symmonds, the American who dedicated his 800m silver medal to his gay friends. "It blows my mind that such a young, well-travelled, well-educated woman would be so behind the times," he said. "She said 'normal, standard people' in Russia? Guess what: a lot of these people with Russian citizenship are normal, standard homosexuals. They deserve rights too."
After Isinbayeva collected her gold medal and departed, her words leaving a vapour trail of indignation in her wake, the competitive stage in the 1980 Olympic Stadium was left to some other rather idiosyncratic souls.
The men's high jump final featured Ivan Ukhov, the Russian who was reprimanded for his slapstick attempts to compete while drunk on vodka and Red Bull in Lausanne in 2008, and Erik Kynard, the American fond of jumping with a paper crown on his head.
Then there was Robbie Grabarz, the Briton who didn't blanch when the gay magazine Attitude asked him to pose naked last year. He simply covered his modesty with a Union flag and laughed at the inevitable queries about his sexuality. "I find it interesting if people want to speculate and I'm happy for them to talk," Grabarz said. "If you ask me I'll skirt around it."
All three finished on the podium at London 2012 – Ukhov taking gold, Kynard the silver and Grabarz a joint bronze. This time it was different.
Grabarz has endured a disappointing post-Olympic year ("It's been crap, really") and bombed out after clearing 2.29m at the second attempt, finishing eighth. Kynard was fifth with 2.32m.And Ukhov was pushed out of the podium places in his home town when Bohdan Bondarenko, roared on by a raucous Ukrainian contingent, soared over 2.41m to break Javier Sotomayor's 20-year-old championship record and claim victory.
Bondarenko then had the bar raised to 2.46m, 1cm above the world record height set by the Cuban Sotomayor in Salamanca in 1993. Sadly, the 23-year-old dislodged the upright with all three attempts. Still, he claimed the gold, with Mutaz Essa Barshim of Qatar and Derek Drouin of Canada occupying the minor medal positions.
Join our new commenting forum
Join thought-provoking conversations, follow other Independent readers and see their replies