World Championships 2015: Crunch time for a sport fast running out of excuses
The Last Word: Little intrinsically has changed. Testing has become more sophisticated, yet it remains underfunded, handicapped in an age in which competitors micro-dose to avoid detection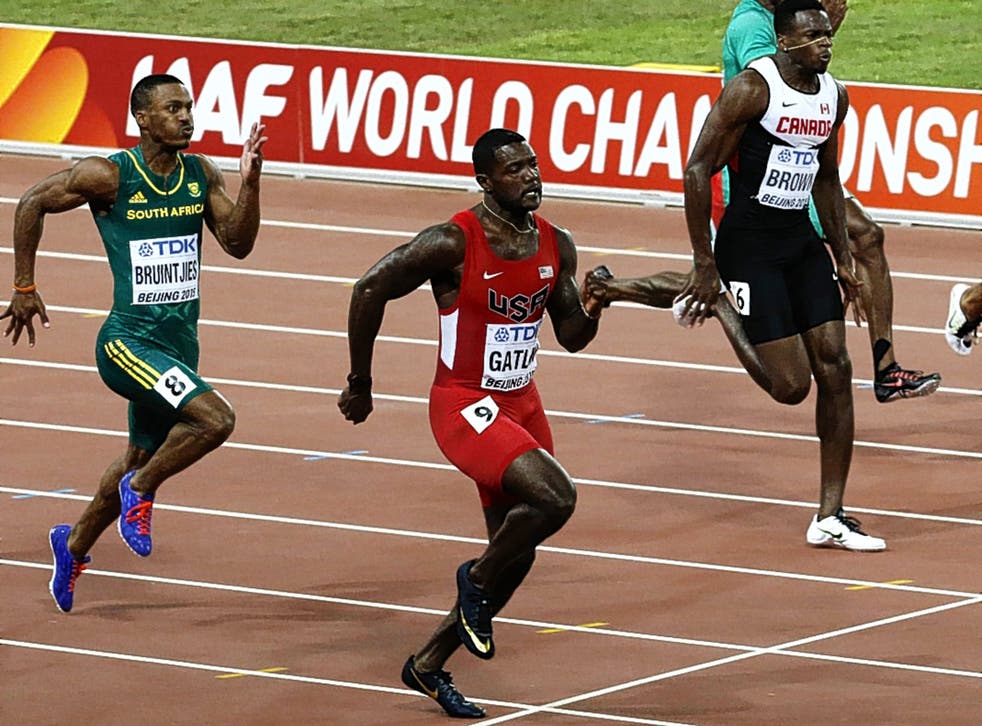 Since we are told those who refuse to learn from history are doomed to repeat it, let us return to Seoul on Tuesday 27 September 1988. It is 3.40am. Telephones begin to ring. Bedroom lights suddenly illuminate the Olympic media village. Shadows stalk walkways and solidify in stairwells.
This, conclusively, is the end of innocence. Around 90 minutes earlier, Ben Johnson, informed by an IOC delegation that he had tested positive for stanozolol, a water-based anabolic steroid, reached into a holdall and returned the gold medal he had won in 9.79 seconds three days earlier, to the world's astonishment.
According to Dick Pound, an eye witness: "He sat there looking like a trapped animal." Those around him were screaming sabotage, but the virile, muscular figure who obliterated opposition in the 100 metres final and announced: "This world record will last 50 years, maybe 100," was largely mute, eerily diminished.
News of his disgrace leaked quickly from a local laboratory, even as he was being hustled out of the country. The moment which set the tone for athletics, and still leaves modern sport shrouded in suspicion and cynicism, was upon us.
There was a sense of inevitability, a rush of conflicting emotions. Long- held misgivings crystallised. Rumours of a flagrant drug culture, which had swirled around the previous year's World Athletics Championships in Rome, gained new relevance.
Truth be told, the messengers in this morality play were not best prepared to pass immediate judgement on what would be termed the dirtiest race in history. A group of us, anticipating the track programme's rest day, had been in bed for less than an hour after celebrating a colleague's birthday.
It was a story of forbidding magnitude, and British deadlines dictated instant analysis had to be ad-libbed to copytakers in London. One veteran correspondent was so disorientated on being summoned with a shout that, naked, he wandered in ever-decreasing circles around the lounge. He was bundled into a cold shower and, duly revived, sent into the dawn to join a Keystone Kops chase across the city.
The search for context, clarity and comment raged through a succession of five-star hotels and into the athletes' village, where Linford Christie, confronted on his way to breakfast by the British press corps and asked about his impending elevation to the silver medal, was so confused he forgot, for once, to be contemptuous. Certain phrases became familiar over two surreal, sleepless days. It was a "disaster" for athletics. James Worrall, a Canadian IOC member, blithely proclaimed: "Drug-taking doesn't pay." Juan Antonio Samaranch, the IOC president, insisted: "We are winning the battle against doping.''
Their complacency, evidence of a reluctance to delve too deeply into a culture which had been allowed to flourish beyond carefully averted eyes, matched the mood. There was a yearning to believe a tipping point had been reached.
"The pleas of honest athletes, it seems, are finally being heeded," I wrote, summarising the Games. "The strength of their argument for life bans for anyone involved in the perpetuation of the drug culture cannot be resisted. Such champions as Sebastian Coe and Ed Moses should be encouraged to assist in setting up an IOC drug-testing squad, with powers to investigate anyone, anytime, anywhere."
How naïve that sounds, nearly 27 years later. It took 12 years for the World Anti-Doping Agency (Wada), to be established under the presidency of Pound, the Canadian lawyer who, as an IOC vice-president in Seoul, had argued on Johnson's behalf against the organisation's medical commission. He became an evangelical figure, challenging the legitimacy of cycling in particular.
Little intrinsically has changed. Testing has become more sophisticated, yet it remains underfunded, handicapped in an age in which competitors micro-dose to avoid detection and complicit chemists manipulate advances in medical science. Thomas Bach, the current IOC president, admitted on Friday he favours lifetime bans, but they are legally unenforceable.
Athletics stages another pivotal 100m final in Asia on Sunday, clinging to the last vestiges of its credibility, and fearing what tomorrow will bring.
The narrative of the globally anticipated clash in Beijing between Usain Bolt and Justin Gatlin – saviour against sinner, champion against cheat – is damningly simplistic yet viscerally relevant. We are asked to believe a Bolt win will be a balm on the tortured soul of a sport which seeks superficial resolution to a complex problem.
Coe, Samaranch's protégé, has not made an auspicious start as the newly elected president of the IAAF, athletics' governing body. He may be "queasy" at the prospect of garlanding a convicted drug abuser like Gatlin with a gold medal, yet he chose to represent the establishment's bitter self-defensiveness and reflexive arrogance.
Reformers get few free shots at a fast-moving target. Within five minutes of Bryan Cookson seizing control of the UCI, cycling's equivalent organisation, he had sent a representative into their offices to shut down the computer server. It was only marginally effective, since logic dictated incriminating files had long since been erased, but a symbolic statement of intent. His subsequent failure to make tangible progress shows how systemic caution and political expedience quickly reassert themselves.
Coe's condescending response to those who questioned his association with Nike, who are seeking to make commercial capital out of Gatlin's improbable resurgence, was unworthy of someone who, as Bach observed, has been at the forefront of anti-doping campaigning for 35 years. In behaving like a machine politician, rather than relating more directly to the concerns he first expressed as an athlete, he has forfeited the aura of radicalism. It will take more than airy promises of an independent drug-testing process to win back trust.
Athletics is dying, challenged by societal sloth and compromised by such cataclysmic misjudgements as the decision to no longer blood-test all athletes at the World Championships. Should another round of early-morning telephone calls sometime this week signal an impending crisis, the game will be up.
Join our new commenting forum
Join thought-provoking conversations, follow other Independent readers and see their replies