World Indoor Championships: Laura Muir and Luke Cutts lead the charge of medal hopefuls in absence of stars
No Mo Farah, Jessica Ennis-Hill or James Dasaolu leaves void in Poland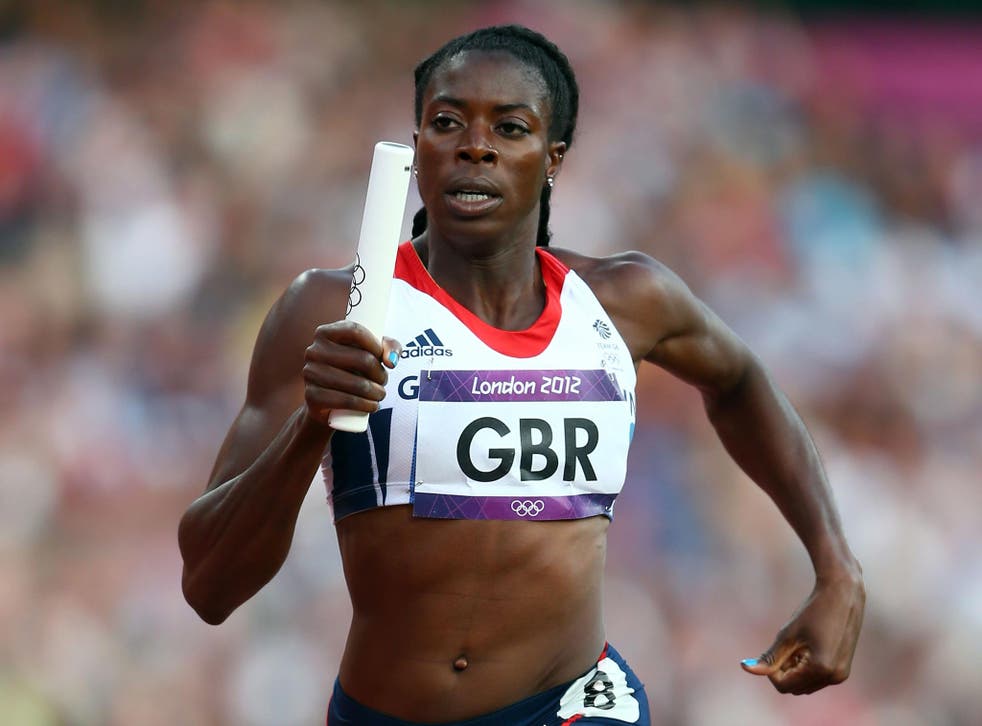 The big names are missing. Mo Farah is out in Kenya training for the London Marathon, Jessica Ennis-Hill is well into the second trimester of her pregnancy, while James Dasaolu is back at home addressing the hamstring injury that cut his season short.
The absence of the glitterati of British athletics for the start of the World Indoor Championships here in Poland leaves a void which, for all their promise, cannot entirely be filled by names like Laura Muir and Luke Cutts who have yet to enter the public psyche.
But then again that was the case at the previous World Indoors in Istanbul in 2012. Farah may have had an outdoor global title to his name but he was far from the universally known figure he is now, and in those indoor championships there was to be no Mobot celebration as he was edged out of the medals into fourth place. Similarly, the question still hung in the air of whether Ennis-Hill, a silver medallist in Istanbul, could go one better at London 2012.
The Turkish capital proved the perfect springboard to those Olympic Games, the British team ending up second in the medal table in Istanbul with a haul of nine medals.
Getting close to that this time is unthinkable and the medal targets are considerably lower, in fact negligible. No requirement has been set by UK Sport nor by British Athletics as a relatively inexperienced team, some making their senior international debuts at a major competition, step into the unknown.
British Athletics performance director Neil Black, having spent some time with Farah in Kenya, is well-versed in the star attractions who are not in this Polish health-spa resort. But he pointed out: "We can talk about some of the athletes that aren't here but it's better to talk about the athletes who are here.
"There are some brilliant up-and-coming athletes, there's a wealth of talent. It's an opportunity to see who does step up. It's a stepping stone to Rio [and the 2016 Olympics]. We've got a group of people who are going to be busting their guts to make finals. Therefore a number of people are going to be knocking on the door for medals and then somebody may just hit that gold."
So where might that gold come from? With world record-holder Renaud Lavillenie missing, Cutts is ranked No 1 in the pole vault, while Holly Bleasdale is ranked second in the woman's event.
The women's 4x400m relay team, in which world champion Christine Ohuruogu will make her season debut, are the defending champions while the men, silver medallists two years ago, will similarly be in contention.
Likewise Tiffany Porter will be hopeful of a medal in the 60m hurdles while the team will have middle-distance ambitions in the 800m courtesy of Muir and Andrew Osagie, as well as sprint hopefuls in Dwain Chambers and Asha Philip in the 60m.
Philip has set her sights on Jeanette Kwakye's British record of 7.08s ec – last month she was just one-hundredth of a second out – but she also has a point to prove, a simmering grievance still festering from Moscow last year when she was omitted from the 4x100m relay team that won bronze.
The suggestion from relay coach Rana Reider had been that Philip had not turned up to the required training sessions but she insists: "That was just an excuse they used. I don't want to slag off the people that didn't choose me but I think they just used that excuse.
"No country leaves out their fastest team-mate. You're not going to leave [Usain] Bolt or Shelly-Ann [Fraser-Pryce] out. But the programme wasn't that well set up. It wasn't our fault. It was down to the coach."
Here, Philip looks likely to be overshadowed by the Jamaican contingent of Fraser-Pryce and Veronica Campbell-Brown, who last month was cleared by the Court of Arbitration for Sport to compete despite a positive test for a banned diuretic last month – and target a hat-trick of 60m World Indoor titles.
Lamine Diack, president of the International Association of Athletics Federations, explained: "The decision has been made by the federation to clear the com petitor of the charges. We would like to wish her all the best and success."
Going for gold: Team GB's best medal hopes
Holly Bleasdale (pole vault)
The 22-year-old revels in the indoors and, now free of her Achilles and back problems of last year, is among the gold medal contenders in a pole vault field awash with world-class talent.
Luke Cutts (pole vault)
The 26-year-old, who used to work 10-hour overnight shifts in a warehouse, has taken longer than most to come to the fore but with a best this season of 5.83m, he is ranked first in the field.
Laura Muir (800m)
The part-time veterinary student has had a dream indoor season of middle-distance running and medal expectations are high, despite the 20-year-old's relative inexperience.
Dwain Chambers (60m)
At 35, he is very much the veteran of the British team but he has vast sprint expertise and an impressive medal record indoors, plus his cause will be helped by the absence of the injured James Dasaolu.
The 4x400m relay teams
Individual 400m world champion Christine Ohuruogu will bolster the women's relay team along with sister Vicky as they looked to defend their Istanbul title, while the Conrad Williams-led men's quartet will also be in medal contention.
Matt Majendie
Join our new commenting forum
Join thought-provoking conversations, follow other Independent readers and see their replies