World Indoor Championships: Laura Muir's young hopes end in failure but veteran powers on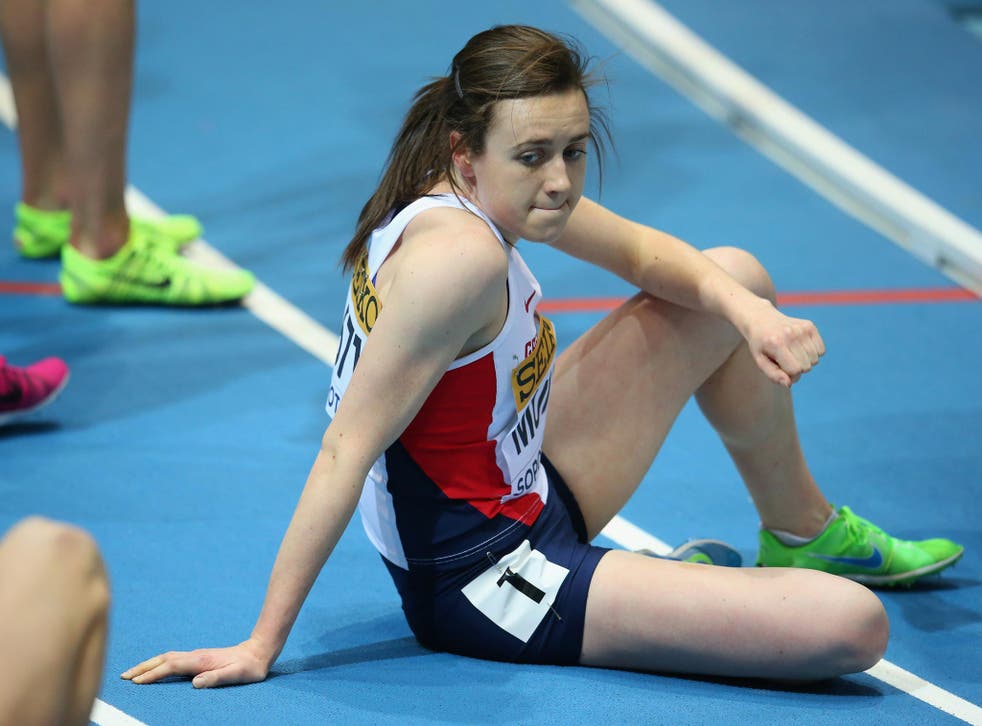 Double Olympic champion Dame Kelly Holmes had suggested only a fall could deny Laura Muir a place in the 800m final at the World Indoor Championships.
While Muir avoided that here in Sopot, a trip just 100 metres into her heat knocked her off her stride and to the back of the field, effectively ending ambitions of a place in the final for one of Britain's leading medal hopes.
The 20-year-old, watched by her family at only her second senior championships, cut a disconsolate figure away from the track, in tears and unable to talk on what proved a troubled first day for British athletes who struggled to qualify in the early rounds.
However, one notable success was Dwain Chambers. Muir had only just turned six when Chambers won his first major championship medal but the 35-year-old, the oldest competitor in the 60 metres by six years, showed his advancing years aren't slowing his leg speed as he cruised into the semi-finals with the second quickest time of 6.57 seconds.
He was only eclipsed by British team-mate Richard Kilty, who matched his personal best of 6.53sec and both are now real medal prospects, as are Tiffany Porter, who comfortably won her heat of the 60m hurdles, and Andrew Osagie, who booked his place in tomorrow's 800m final. But the quartet's performances were the few bright sparks of the day.
The biggest blow, though, was Muir's failure to make her final. She and her coach, Andy Young, had tried to dampen expectation ahead of Sopot but their words had been somewhat nullified by her peformances on the track, slashing seven seconds off her personal best in the 1500m last month as well as running the third-fastest 800m time in the world this year prior to these championships.
In her heat, the young Scot found herself boxed in and, just after the opening bend, stumbled in the melee of athletes, which dropped her well back and left her lacking her customary sprint finish.
"I tried to start off quick to get a good position but I got a little bit caught out and, because I was in lane one, the field came across and I got a bit blocked off," said the part-time student, who will now return to Glasgow to focus on her veterinary studies. "I lost a lot of ground, it was a case of trying to get back into position and I lost a lot of energy. You've got to work twice as hard to catch up and I just didn't have it in that final 200m when I needed it."
Chambers' British sprint rival James Dasaolu, missing here with a hamstring injury, had suggested the veteran was no longer a force, but he proved anything but as he won the sixth and final heat.
Chambers now has ambitions to repeat the World Indoor gold he won in 2010. "I want to win but it's going to be tough," he said. "All I can rely on is my ability to run. I've run 6.42 [back in 2009] and nobody's done that. It's somewhere, I've got to find it. To get on the podium for me is the main thing. To do that against this younger generation I'll be happy with that."
Join our new commenting forum
Join thought-provoking conversations, follow other Independent readers and see their replies