Boat Race 2016: Where are the best places to watch Oxford vs Cambridge on the Thames?
Take a look through our interactive guide of the University Boat Race course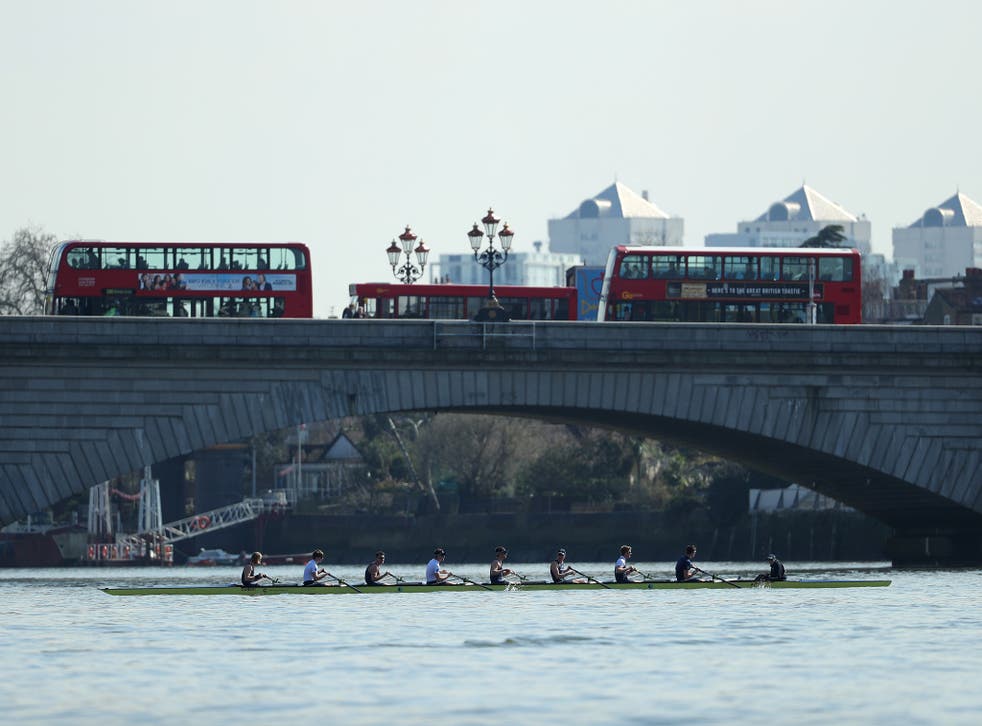 Easter Sunday will see the 162nd instalment of the University Boat Race takes place on the Tideway as Oxford and Cambridge prepare to do battle once again in the annual event that attracts as many as 300,000 fans to the centre of London.
Cambridge lead both the men's and women's head-to-head record, although it's Oxford who are enjoying something of a golden generation as they have won 11 of the last 16 races following seven years of Light Blue success from 1993 until 2000.
Oxford have the chance this weekend to reduce the gap to just one victory, with Cambridge currently leading 81-79.
In the women's event – which will get proceedings underway this weekend before the two reserves races and the men's event – Cambridge hold a 41-29 lead, but again it is the recent domination of the Oxford crew that has seen the Dark Blues claim 12 of the last 16 race wins that has reduced the gap significantly.
Organisers boast that the course, which runs from Putney Bridge along the River Thames to Chiswick Bridge, can hold up to 300,000 fans who can take advantage of many viewing points along the route.
But which spot should you head to this weekend?
Click on the interactive map guide below to see the best places to watch the Boat Race.
What time do the races start?
15:10 - The Cancer Research UK Women's Boat Race
15:25 - Osiris-Blondie Race [Women's Reserve]
15:40 - Isis-Goldie Race [Men's Reserve]
16:10 - The Cancer Research UK Boat Race
Interactive guide created by mapping company Esri UK.
Join our new commenting forum
Join thought-provoking conversations, follow other Independent readers and see their replies