Conor McGregor 'couldn't give a b******s' about Donald Trump following election victory
The Irishman doesn't seem too fond of the President elect as he attempts to steal the headlines with victory over Alvarez on Saturday night.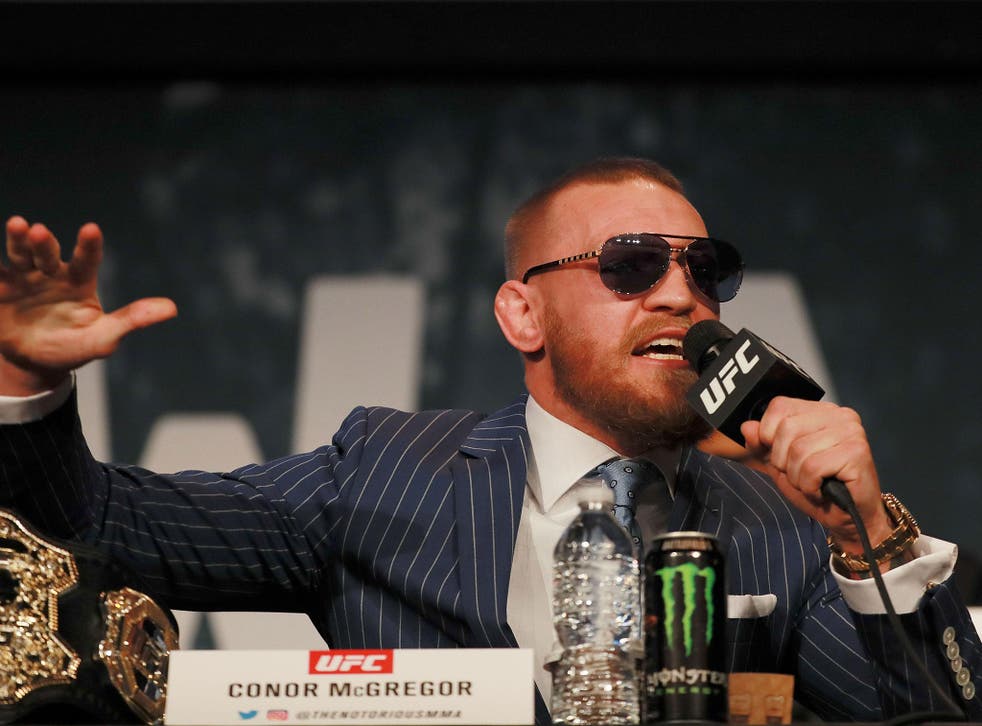 Conor McGregor has stated that he 'couldn't give a 'b******s' about President elect Donald Trump and ruled out ever having a political career of his own.
The charismatic Irishman is in New York preparing for Saturday's UFC lightweight title fight against Eddie Alvarez as he attempts to become the sport's first ever champion in two separate weight divisions at UFC 205.
However, the loud-mouthed Irishman will have to accept playing second fiddle to Trump this weekend after the billionaire pulled off the biggest political shock in US history following his election victory over Hillary Clinton.
And, even though the UFC's debut event in the state is set to be overshadowed by the incredible political frenzy, the Dublin-born mixed martial artist isn't interested in the former reality TV star and claims that the American public are 'brainwashed'.
"I could not give a b******s about Trump," McGregor told BT Sport.
"The whole thing is just weird to me and whoever wins I don't think anything is going to change.
"I think the public are just brainwashed into thinking something is going to happen with this one.
"I don't think either of these contenders or whatever they are have any power in anything, anyway! But, whatever, it is what it is."
When asked whether he could see himself breaking into politics and following in Trump's footsteps, he added: "I don't like to con the people too much so maybe not."
UFC president Dana White, on the other hand, has previously expressed his support for Trump and posted an emoji on Twitter after the Republican nominee gained victory.
"I think that sense of loyalty and commitment will translate into how he will run this country," White said.
"And let's be honest folks, we need somebody who believes in this country, we need somebody who's proud of this country and who will fight for this country.
"Let me tell you something, I've been in the fight business my whole life. I know fighters. Ladies and gentleman, Donald Trump is a fighter and I know he will fight for this country."
Join our new commenting forum
Join thought-provoking conversations, follow other Independent readers and see their replies