UFC London preview: Dan Hardy runs through a card stacked with the very finest British MMA talent
UFC commentator and analyst Dan Hardy looks ahead to this weekend's event at The O₂, as the famous UFC Octagon touches down for the 10th time in London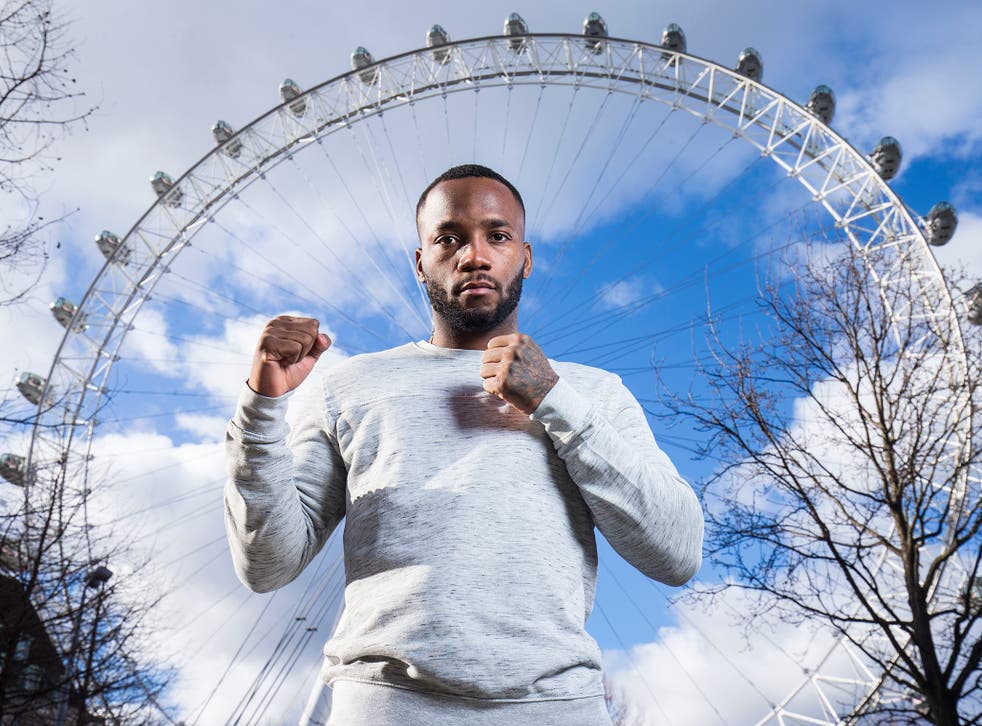 Stand up London! The Octagon lands at The O₂ this weekend and the UK warriors are out in force. In this column, everyone is getting a shout out because every fight has the potential to steal the show.
Opening the card we have Nasrat Haqparast, taking on late replacement, Nad Narimani. Haqparast drew the short straw in his UFC debut five months ago, getting matched up with Polish grappling expert, Marcin Held, in Gdansk, Poland. Haqparast showed grit and determination but was bettered over three rounds to lose a decision. In his second run out he faces Cage Warriors lightweight champion, Nad Narimani.
Fighting out of Bristol, Narimani recently defeated rising Liverpudlian prospect, Paddy Pimblett, to take the Cage Warriors strap. When Alex Reyes was removed from the match-up due to injury, Narimani was at the front of the queue to step in.
Both of these fighters are young in their career, with around 20 fights between them, and both have a push forward aggressive style. I would expect Narimani to lean on his grappling to dominate, as he did against Pimblett, but it's unlikely to be as smothering as Marcin Held was in Haqparast's debut. With that in mind I'm sure Nasrat will be confident in searching for a fast finish.
Next up, British heavyweight Mark Godbeer will try to add a third victory to his current winning streak and move to 14-4 overall. He will be taller and heavier than his unbeaten opponent and will have the advantage in Octagon experience.
Dmitry Sosnovskiy, otherwise known as "Wicked Machine", is one of the young Ukrainian stars that has a lot of buzz around him. Wading into the clinch, usually under heavy fire, Sosnovskiy with the strength of a bear, grapples his foe to the canvas and rains down big punches. Moving to a mounted position, his opponents often look helpless. They fight and cover, but trapped under a mountain of a man, they all crumble.
Now the British bruiser will attempt to defend his UFC record against the rising tide. Sosnovskiy is a powerhouse but Godbeer, with the striking advantage and footwork, may be able to catch him as he comes rushing forward. Uppercuts are the remedy but will need the support of fast feet to keep the thrower of the punch safe from a bearhug.
Kajan Johnson versus Stevie Ray is a battle of real veterans. Ray, six years the younger, has almost as many professional fights as Johnson, who is more than 30 bouts into his career. Johnson will circle and try to draw Ray onto one of his long-range counter shots, but striking is Stevie's bread and butter and he will not be fooled easily. Determined to get back in the win column, Ray will cautiously apply pressure and try to trap Johnson up against the fence, where he can unload a barrage of punches.
Another of Scotland's fighting sons, Paul Craig feels there is much on the line after not only experiencing his first defeat in 2017 before falling victim to the same fate at UFC Glasgow in July. After a little time to regroup, Craig is ready to welcome another newcomer to the UFC, in Magomed Ankalaev. With 10 victories and no defeats, Ankalaev has the MMA world at his feet. Focused and dangerous, this 25 year old is one to watch if he can get past Paul Craig this weekend.
Completing the trinity of Scottish representation, Danny Henry looks to add a second victory to his UFC career, but it may not be any easier than his debut. Newcomer Hakeem Dawodu was described by my esteemed colleague, John Gooden, who interviewed him earlier this week, as 'all business'. I met the young man yesterday and his eagerness to compete is simmering right under the surface. I think this is the top contender for "Fight of the Night" bonuses.
Flashy welterweight strikers, both in need of a win, is the story for our next bout. British standout, Danny "Hot Chocolate" Roberts, was caught cold back in December, when Nordine Taleb scored a TKO at 59 seconds of the first round. A few months before that, Taleb bettered undefeated Swedish prospect, Oliver Enkamp.
It was a strong showing for the Stockholm native, who signed to fight Taleb on short notice. Enkamp took some time to regroup and will now get a shot at redemption when he tries to put away Roberts, and follow Taleb up the rankings for a possible rematch. Their desired paths are identical but only one will make that walk. This one is high stakes striking between two of the divisions slickest operators.
The final fight on the undercard may well be the shortest. Dana White's contender series prospect, Charles Byrd, will try to use that dynamic hybrid style of shootfighting to nullify and stifle UFC debutant, John Phillips. Byrd is excellent and flowing from striking to wrestling and keeping things moving at an unpredictable pace. John Phillips is a wrecking ball.
A veteran of almost 30 professional fights, Phillips feels like his walk to the Octagon is long overdue. Anyone that has watched his career will be excited to see how he fares in the UFC and being born with hands like bricks will certainly help. This is a straightforward 'sprawl and brawl' gameplan for Phillips. It's Byrd that has to be creative here, and remember, it's always safer to be in on the legs looking for a takedown, than out at distance trying to keep gloves off your chin.
Kicking on to the main card, two European welters both seek that final performance that scores them a top 10 opponent. Leon Edwards sits just inside the top 15 and Peter Sobotta is on form and ready to make his run, sitting just below. Sobotta's performance against Ben Saunders could be his most impressive. Edwards is a different problem entirely though. Quick and patient, Edwards is poised to strike whenever Sobotta makes a move. The speed advantage, however, gives way to the pressure advantage that Sobotta brings, the deeper the fight goes.
My next top contender for "Fight of the Night" has to be Tom Duquesnoy versus Terrion Ware. Both heavy on the lead leg, Ware and Duquesnoy like to lean into the pocket and mix boxing and elbows with clinchwork. Often a little reckless, both fighters don't mind swinging and missing a few times and taking a few shots to land. There are inherent risks with those styles, but that's why they are so entertaining. I think people will be surprised how competitive this fight is and how stylistically similar they are to one another.
That bantamweight bout paves the way for the big boys, as light heavyweights Jimi Manuwa and Jan Blachowicz rerun their 2015 bout and look for a more decisive finish. Both fighters feel like they did enough to win in that last bout. Manuwa left with the victory but was nursing a knee injury throughout, which he feels limited his ability to perform. Now he can back that win up with a more definitive end to the rematch, but opens the door for Blachowicz to get one back and force a trilogy fight.
Finishing last year with two strong performances, including the choke finish over Devin Clark, in Gdansk, the Polish gladiator wants to leap up the top 10 and fast-track himself to the contenders circle. Manuwa will be left hook-hunting from the opening bell. Blachowicz will keep this an MMA fight and look to ground his foe at least once a round and search for the neck.
Heavyweights clash in our main event. Still-active legend, Fabricio Werdum, takes on another rising contender as he tries to clear the way back to the world title. His experience in high level bouts is his advantage here, allowing him to use feints and trickery to lure his opponent into a trap. It worked on Cain Velasquez, and many others, but Alexander Volkov has a steely exterior and is supremely disciplined.
He is excellent at sticking to a gameplan and forcing his opponent to work at his pace. The heavyweight division could go through a real upheaval in the coming months, with many of the veterans of the division giving way to the new wave.
So far, the veterans have been holding ground, but as the talent pool keeps growing and the likes of Volkov get shots at the big fish, we will see this shift in power. This main event could be the beginning. Werdum could hold the line though, and prove once again why he has been competitive at the top level for so many years.
Watch UFC Fight Night: Werdum vs. Volkov live on BT Sport 2 from 9pm GMT on Saturday, March 17, or catch the Prelims exclusively on UFC Fight Pass from 5:45pm GMT
Join our new commenting forum
Join thought-provoking conversations, follow other Independent readers and see their replies