Watch Michael Bisping knock out Luke Rockhold to become UFC middleweight championship
Bisping has become Britain's first UFC champion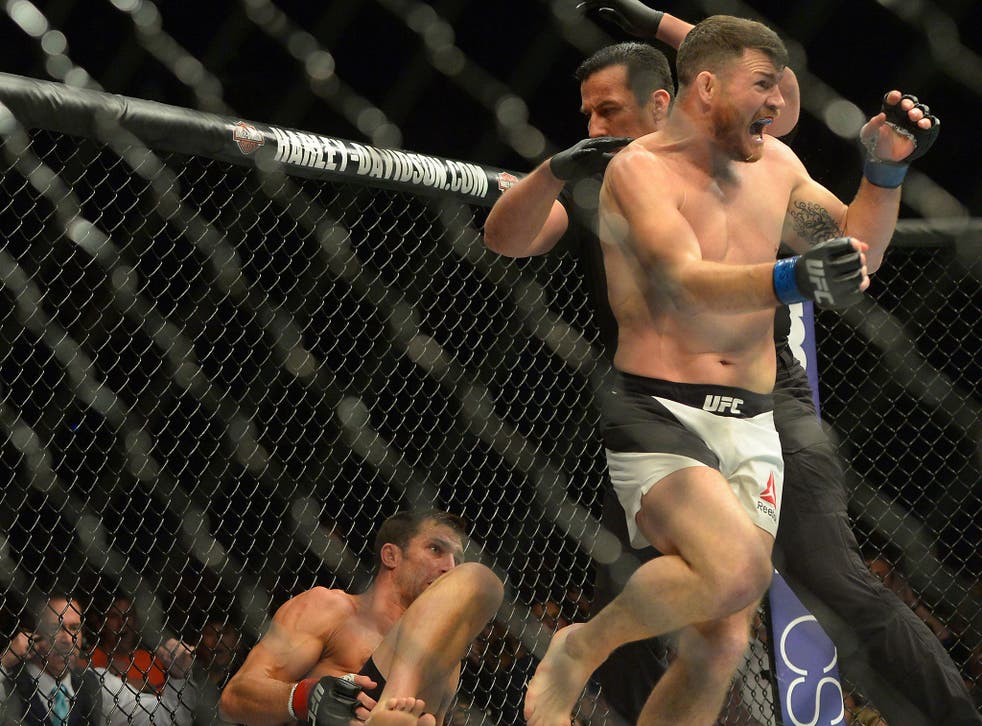 Michael Bisping became the first British UFC champion last night when he stunned Luke Rockhold with a first round knockout to win the middleweight championship.
The 37-year-old Englishman was only drafted in on 17 days notice to fight Rockhold and was well beaten by the American when they met two years ago. They were factors that made the victory for "The Count" all the more stunning.
James Edwards reported for the Independent: "Bisping landed a massive left putting Rockhold on wobbly legs, he followed up with another big left and Rockhold was out cold against the cage. Bisping stunned the world and knocked out Rockhold to win the UFC middleweight title."
Watch the knock out moment below (UK only)...
Bisping said after the fight: "Listen, I've got to be humble, even though I want to be an arsehole. I am so happy right now. I started fighting when I came out of my mother's womb. I really have always been a fighter. It's gotten me in trouble, but there's nothing I did better in life than fighting.
"I am an average guy. This is my dream. Nobody was taking this away from me. Two weeks' notice. Two days' notice. Two hours' notice. Two minutes' notice. I'll fight anyone."
Watch Bisping's immediate reaction below...
Bisping's fight with Rockhold was his 26th as a professional in the UFC, and marked the Englishman's first chance at a title.
Join our new commenting forum
Join thought-provoking conversations, follow other Independent readers and see their replies