The Independent's journalism is supported by our readers. When you purchase through links on our site, we may earn commission.
Carl Froch v George Groves comment: Harvey, Ali, Cooper and Benn v Eubank II filled stadiums with history and bravery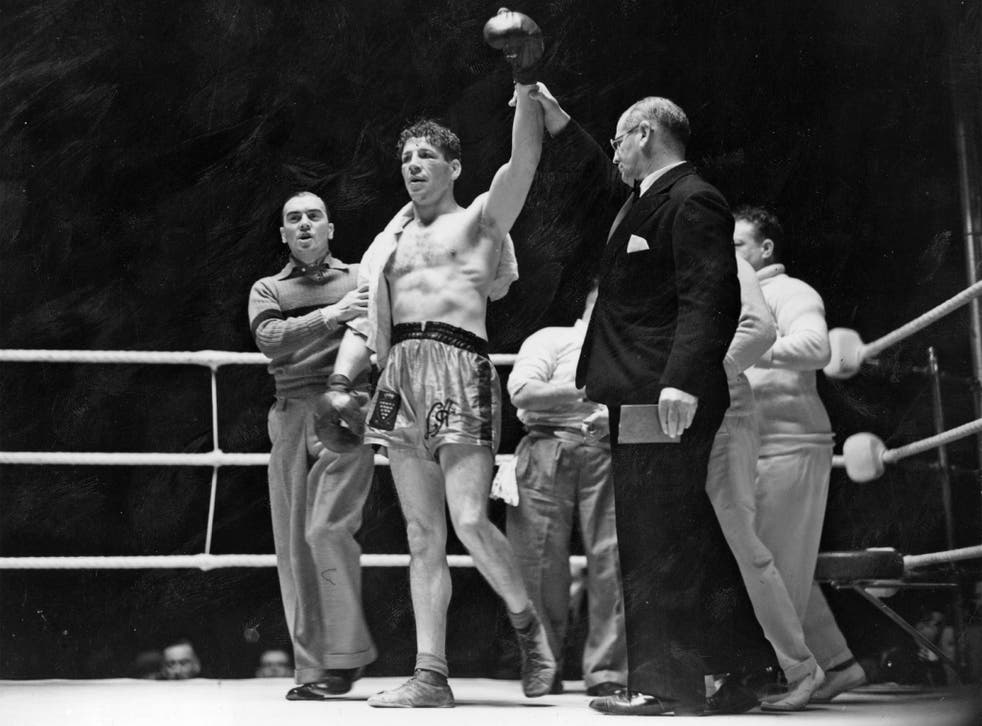 It is claimed that the final fight in the Len Harvey and Jock McAvoy quartet was played out against a backdrop of fear and exultation at the threat of impending war inside the White City Stadium one night in July 1939.
There is no doubting the pandemonium in the streets surrounding the stadium, which was already starting to show signs of decay, on the day of the fight when, for a variety of unexplained reasons, gridlock meant that hundreds of people abandoned their cars and taxis and walked to the turnstiles. The police attempted to keep order but there were several surges on the gates, some successful, and that is why the final attendance figures are impossible to verify.
This Saturday the accountants will return precise numbers on paid, attended and all forms of complimentary ticketing for Carl Froch against George Groves at Wembley Stadium; statistics were meaningless the night Harvey beat McAvoy over 15 rounds to lead 3-1 in their series. There are reports that more than 200,000 filled the sloping stands of the venue at one point and most experts insist that 90,000, the paid-attendance record Harvey had set at the same venue in 1934, had been shattered.
White City Stadium, incidentally, was being demolished in 1985 and stood under a canopy of cranes when Barry McGuigan beat Eusebio Pedroza at Loftus Road in June of that year. The rotting shell of the Olympic stadium was only about 200 feet away from the turf where McGuigan won in front of about 40,000 – that is the official figure but I have never met an Irishman who was not there on the night.
The third fight between Harvey and McAvoy had been the previous year across London at Harringay Arena, another demolished landmark on the boxing map of Britain, and on that night an early form of pay-per-view was tried on a limited number of homes. It was pay television well in front of any curves and it vanished until a night in 1966, when a new pay TV initiative was introduced for the outdoor spectacle at Highbury. On that night, under a threatening sky, Muhammad Ali cut Henry Cooper's face in a display of savagery often overlooked in Ali praise. At Arsenal 41,000 paid, which was a modern high until the Theatre of Dreams hosted Chris Eubank against Nigel Benn in a rematch of hate that ended in a draw in front of 42,000 in 1993.
The Ali fight was a real boxing moment in history, the Harvey fights were events, often accompanied by royal approval, and the Benn and Eubank rematch remains a bigger fight than the one between Carl Froch and George Groves this weekend. Froch and Groves will make more money than any two boxers ever shared in a British ring, but I would argue that had Benn and Eubank met in a rematch after their November 1990 brawl the attendance would have been much, much higher.
The way the sport was covered in 1993 was, in fairness, not very different to the way that the sport was reported when Harvey and Ali flexed their muscles outdoors in London. The fights were big because they dominated the national newspapers in a way that has been in decline for about 20 years: I had a story, or two or three, in the paper every day for a week before Benn and Eubank II and I was camped in Manchester for six nights.
Joe Calzaghe attracted 50,150 paying souls to witness his masterclass against Mikkel Kessler in Cardiff in 2007 and Ricky Hatton floated through 12 delightful rounds against Juan Lazcano in front of 57,000 at the Etihad, as it is now known, in 2008; in Germany the Klitschko brothers have sold as many as 70,000 for their stadium fights and, like the Hatton and Calzaghe fights, they prove that the old sport can still reach impressive heights.
This Saturday as many as 80,000 will become part of history inside the stadium, illuminated by the stars and beneath the ring lights. They will raise their lighters as the air-raid sirens sound and the giant beams sweep the terraces and they will know, for just that few seconds, that the financial sacrifices were all worth it; a few seconds later Groves and Froch will follow Harvey, Cooper, Eubank, Benn, Calzaghe, McGuigan, Ali and Hatton and all the other outdoor idols who have braved wind, rain and punches to fight under the night sky.
Join our new commenting forum
Join thought-provoking conversations, follow other Independent readers and see their replies