Darts: Phil Taylor rejects retirement to swell mother's pride
Taylor won his 16th world title on Tuesday night, beating Michael van Gerwen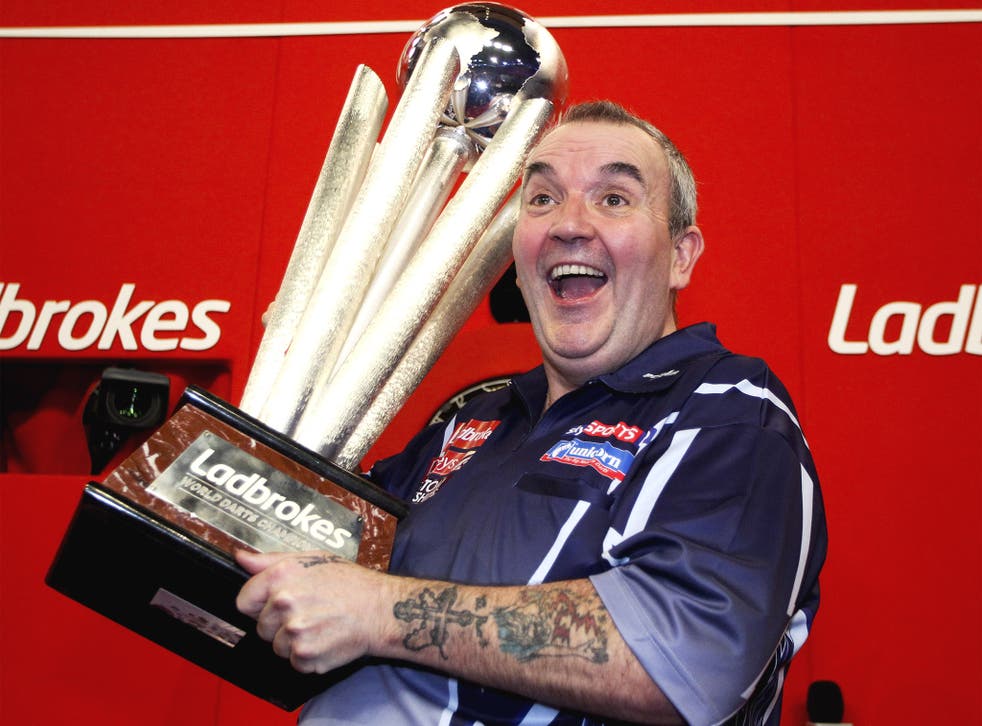 Phil Taylor has revealed one of the secrets of his relentless darting success: maternal pressure.
Taylor won his 16th world title on Tuesday night, beating Michael van Gerwen 7-4 in the final at Alexandra Palace. But Taylor said his mother would be angry with him for letting the game go so close.
"It is my mother," the 52-year-old said. "She tells me off and will hit me with a bucket and her walking stick when I get back for losing four sets. She will be saying 'what are you doing losing four sets to him?'"
Taylor fought back from 2-0 and 4-2 down but said those comebacks were in his nature. "It is what I do," he said. "It is in you. It is like asking Roy Keane. It is just what you are, I want to win."
"I was hanging in and hanging in. I felt like Rocky, I was Sylvester Stallone, I thought about it and I was knocked down about six times and I got up again. But I thought to myself 'I am Phil Taylor and I can win this'."
Taylor insisted that he would be back to fight for a 17th world title next Christmas. "I could retire," he said. "But no. I am 53 in August and I am going to go until I am 55 at least."
"I can win more of these titles. Can I win 20? I would, because the prize money is going up! The money is nice because your grandkids are out there, your family is out there and you want to keep going."
Join our new commenting forum
Join thought-provoking conversations, follow other Independent readers and see their replies