Darts World Championship: Young pretender Michael van Gerwen plots revenge on Phil Taylor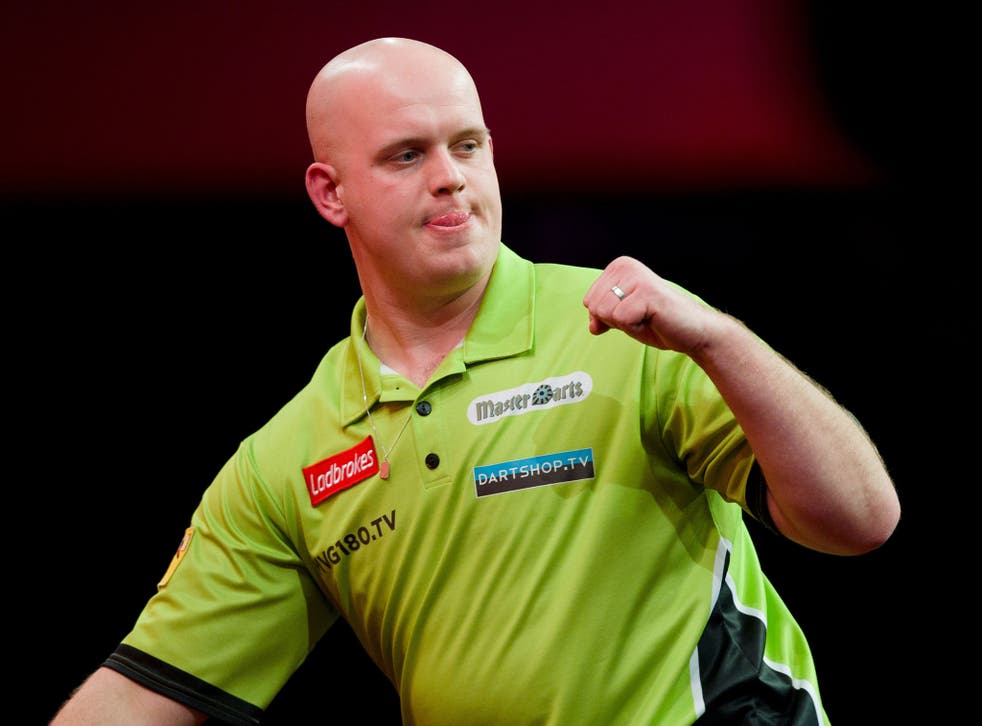 Phil Taylor will begin his quest for a 17th world championship title at Alexandra Palace, knowing that Michael van Gerwen is even more determined to take his crown this year.
The rivalry between Taylor and Van Gerwen – 29 years younger than the reigning champion – has become one of the very best in sport. In last year's world championship final at Alexandra Palace, Van Gerwen raced into leads of 2-0 and 4-2 before Taylor showed his stubborn experience, hauling it back and winning 7-4.
Since then Taylor has been relentless, winning the UK Open, the World Matchplay, the World Grand Prix, Championship League darts, and then, last month, The Masters and the Grand Slam of Darts.
Only one man has been able to stop him, Van Gerwen beating Taylor in the final of the Premier League Darts and then, earlier this month, coming from behind to win the Players Championship in Minehead.
Having taken the last high-profile meeting between the two, Van Gerwen goes to Alexandra Palace buoyed by the confidence that the greatest darts player of all time might be within his reach.
"It's not been easy for the last six months," admitted Van Gerwen. "He's won everything. He's only lost two finals this year and that's twice against me."
Van Gerwen was the star of the last world championship, beating Adrian Lewis in a thrilling semi-final in which he was one dart away from throwing two consecutive nine-dart legs. After such a strong December, Van Gerwen wants to go one better this time.
"I've got my confidence now. I want to do well in every tournament and I'm very consistent so I hope to do some more damage in the future. I want to keep my form going and I think I can. I know exactly what you need to do to beat Phil, but first you need to do it and it's not that easy.
"We have a lot of respect for each other. He's won so many titles. He's still the man – simple. In Minehead, I was the man."
Taylor will begin against either New Zealand's Rob Szabo or Professional Darts Players' Association qualifier Ian Moss, while Van Gerwen begins on Tuesday against the winner of the preliminary match between Zoran Lerchbacher and Ben Ward.
Join our new commenting forum
Join thought-provoking conversations, follow other Independent readers and see their replies