Inside Lines: Marathon man Mo Farah on verge of running into a Scottish storm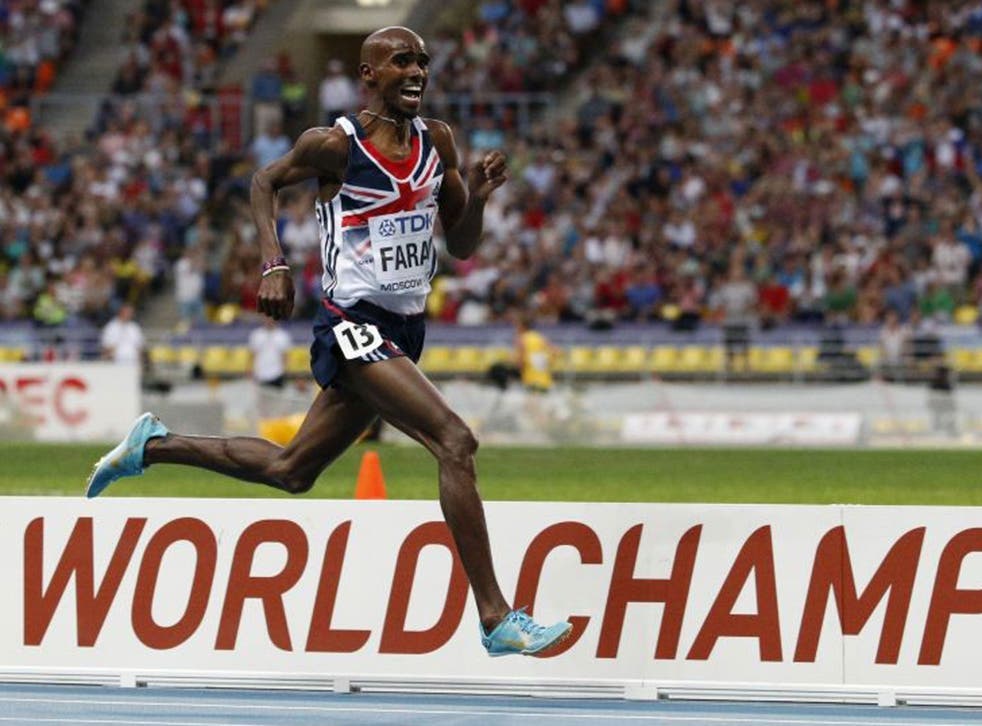 Mo Farah can anticipate a less than ecstatic reception from a Scottish crowd when he runs in the Glasgow Grand Prix at Hampden Park on the weekend of 11-12 July.
That is, unless by then he has changed his mind and declared his intention to compete in the Commonwealth Games to be held in the city a fortnight later. It was hoped that the double Olympic and world champion would be the star attraction of the Games, alongside Usain Bolt, but so far both have declined to commit their presence.
Farah runs the New York half-marathon next Sunday as a prelude to his full marathon debut in London next month, but his decision to make his first track appearance of the year in the Sainsbury-sponsored Diamond League meeting in July has further irritated Games organisers in the light of his earlier announcement that their event is "not on my list". Publicly they remain tersely tight-lipped but privately they are furious at what is perceived as a snub by Farah, who will receive a six-figure fee for his Marathon debut and can expect a similar sum for the Grand Prix.
However, there is some hope that Farah might be persuaded to change his mind once he finds his feet on the track again after pounding London's roads – especially if the Somali-born, American-based athlete listens to critics who say absenting himself from the Commonwealth event would be deemed "unpatriotic".
Ugandan discussions
Absent superstars may be the least of Glasgow's Commonwealth Games concerns. One of Scotland's own sporting icons, the former world cycling champion Graham Obree, is calling for a ban on officials from Uganda attending the event following the passing of anti-gay laws in the central African nation far more stringent than those in Russia which caused such a furore before the Winter Olympics.
As well as introducing potential life sentences for "aggravated homosexuality" these explicitly criminalise lesbianism and makes it a crime to help individuals engage in homosexual acts.
Obree, 47, has organised a petition, entitled "No Hate at the Games", calling for a ban on Ugandan politicians attending Glasgow 2014. It calls on organisers "to make sure that Ugandan politicians who backed this bill are off that list, and tell them they are not welcome in the VIP boxes of our country".
Some 40 Commonwealth countries have similar policies, and gay-rights groups plan demonstrations before and during the Games. There are also calls for competing gay athletes from these nations to be offered asylum. However, a spokesman for the Scottish Government insists there will be no ban and that all visitors to the Games will be welcome
Not the real deal
Those behind UFC (Ultimate Fighting Championship) claim it is now second only to football as a global attraction, and cite last night's sold-out event at London's O² as how big it is becoming here.
Really? It may attract as an occasional glitzy night out, like another US import, grid-iron football, but surely holds no lingering passion for the majority who prefer more traditional sport. Which is why boxing impresario Eddie Hearn reckons upwards of 80,000 will pack Wembley Stadium on 31 May for the return between Carl Froch and George Groves. The build-up begins with a head-to-head at Wembley tomorrow.
Meantime, we hear that Amir Khan, jilted by Floyd Mayweather, has rejected an offer to fight the Money Man's protégé Adrien Broner and is now likely to end his worrying 13 months ring absence against, Puerto Rican Luis Collazo in May.
Join our new commenting forum
Join thought-provoking conversations, follow other Independent readers and see their replies