Matt Butler: The hurdles of trying to mix motherhood and medals
View From The Sofa: Pregnancy in Sport  Radio 5 Live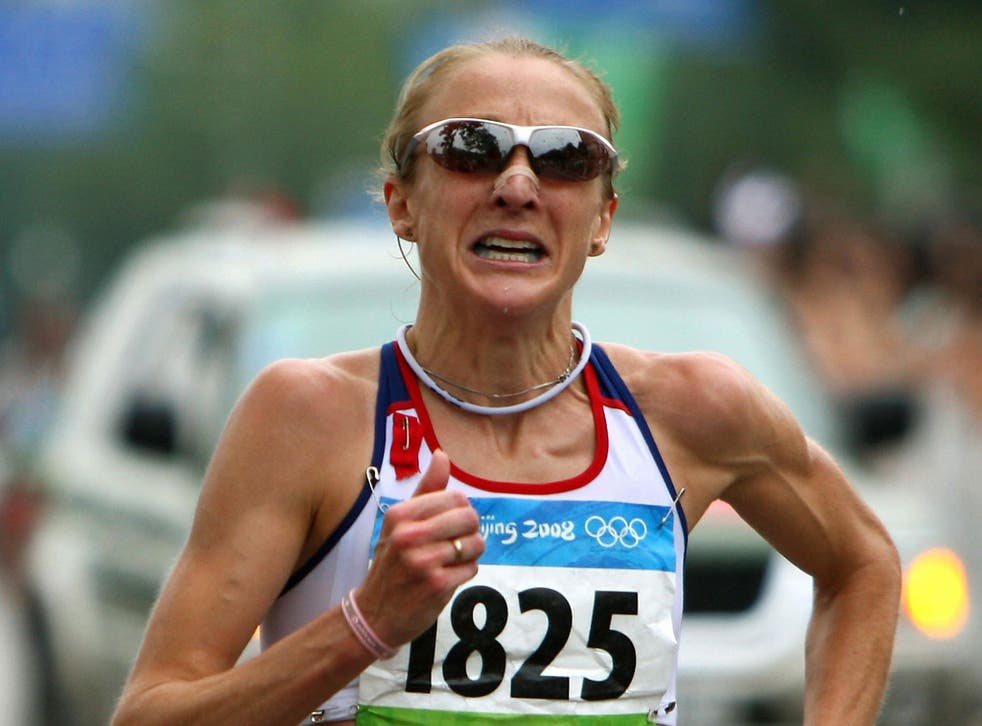 One of the best things about watching or listening to sport is witnessing something that most of us find impossible to do. If you aren't convinced, just Google image search Laird Hamilton's name and see if your jaw doesn't drop.
But you don't have to be a carved-from-granite Hawaiian surfer like Hamilton to inspire awe. Take Usain Bolt, who does something that is innate in all of us: running. He makes people stand up and cheer simply because he does it so darn fast. After all, he is in a select group of people who can run 100 metres in less than 10 seconds. He spent an hour on BBC Radio 5 Live with Mark Pougatch last week and gave a good impression of being a laconic, if very polite, normal young man. He said "cool" a lot when faced with fluffy questions such as what he would miss if he was on a desert island (water, food, PlayStation and a TV, for the record) and talked of the unfulfilled desire, owing to his fame, to "get crazy" with his friends.
But the best thing about being the fastest man in the world? "I get to do cool things, I can watch Manchester United when I like, or go to the Formula One. It's pretty cool." Ah, to be him.
Some sportspeople are in an even more select group: those who can not only ride, run or play a game better than the rest of us, but can also make humans. Now this column isn't going to get all touchy-feely on you, but there is no denying that most of us are unable to do what Paula Radcliffe (below) can on two fronts: one, running five-minute miles round the block, let alone for a marathon, is pretty tough; and two, she has had two children, which is impossible for a good 50 per cent of us.
But the ability to have children while being a world-beater has its own complications, as we heard straight after Bolt's star turn on 5 Live. Eleanor Oldroyd hosted Pregnancy in Sport, along with the former sprinter Katharine Merry, Arran Brindle, fresh from helping England win the Ashes, and Gail Emms, the Olympic silver medal-winning badminton player.
It was clear from the outset the obvious complications of having a child while trying to remain at the top of your sport.
Merry was the first to say it is nigh on impossible to consider parenthood until you have done what you want to achieve in your chosen activity.
Brindle, who returned to cricket after having her son Harry, begged to differ. But, she pointed out, it is different being involved with a team – and the England & Wales Cricket Board has been instrumental in giving her support.
Things got stark when Tasha Danvers was interviewed. Danvers, the former hurdler, got pregnant in the run-up to the 2004 Athens Olympics. And she was left with a tough decision: does she terminate the pregnancy, or have the baby and hope there will be another chance at Olympic glory? She chose the latter, at the last minute, having driven to the abortion clinic – and won bronze four years later – but Merry pointed out the choice would be agonisingly hard.
"I really don't know what I would have done. Looking back, it is easy to say, 'Yes, nothing would have got in the way of that dream', but as a mother it is impossible to say," Merry said.
The show was thought-provoking – if a little gory, when Dame Sarah Storey, the paralympic cyclist, gave us a blow-by-blow account of her Caesarean birth – but, like the best sports shows, it gave the other half of the population an insight into something truly impossible.
Join our new commenting forum
Join thought-provoking conversations, follow other Independent readers and see their replies