MMA: A new year kicks into gear, but who will soon be challenging the UFC lightweight title with Anthony Pettis?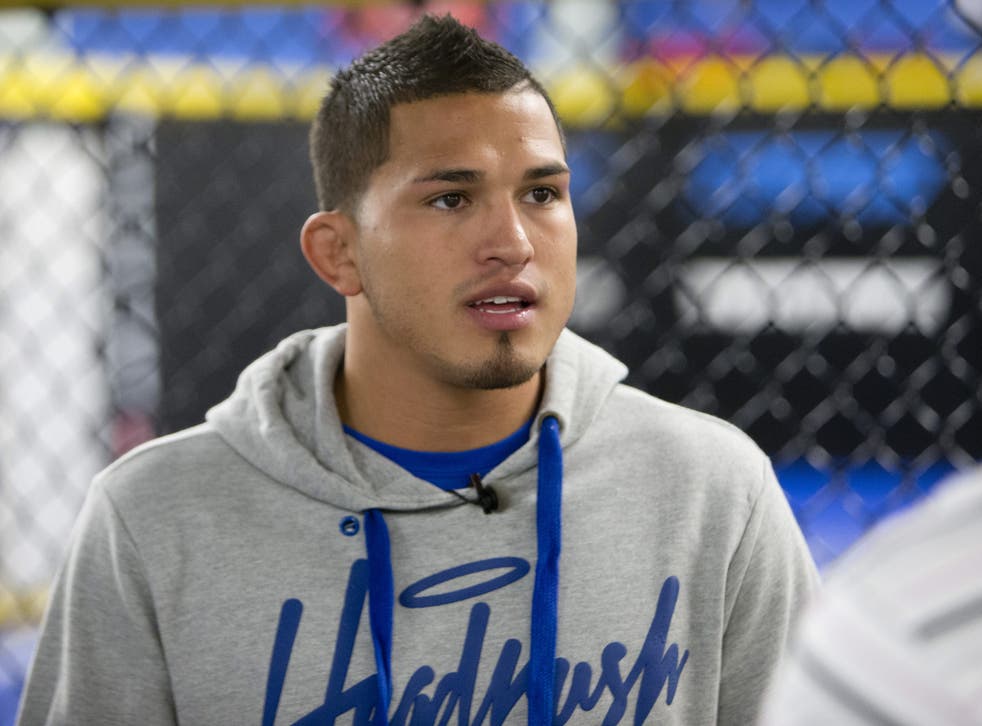 Last Wednesday, The UFC held their first Fight Night of the year in the USA. In the main event, Luke Rockhold defeated Costas Philippou via first round TKO. The 29-year-old was coming off of only his second career loss eight months ago when Vitor Belfort connected with a spinning heel kick in spectacular fashion. With a couple more wins, Luke could very well find himself back in title contention in the middleweight division.
The UFC are now focused on promoting their first big show of the year; UFC on Fox 10 - Henderson vs. Thomson. This fight has huge implications for the lightweight division with the two fighters being ranked 1st and 4th respectively in the division. With Champion, Anthony Pettis out injured for at least the first half of the year, this is all about lining up potential contenders. It is unlikely the Henderson will receive another shot at Anthony soon as he has lost twice to him, most recently by first round submission. If, however, Benson wins impressively, could Dana White really hold him back? Could we see a trilogy?
It's been an awkward week in the world of MMA and for the UFC with Georges St Pierre denouncing the UFC's handling of their PED testing policies. GSP, who recently went on indefinite leave from the UFC, uncharacteristically made the comments to the press last week. It had been an intriguing topic in the build-up to his welterweight title defines against Johny Hendricks. GSP underwent VADA (Voluntary Anti-Doping Association) testing to prove he was a clean fighter after Nick Diaz had accused him to the contrary earlier in 2013. Hendricks, on the other hand refused to undergo testing unless it fell under the WADA (World Anti-Doping Association) umbrella. 
When Dana White came out against the quarrel, GSP seemed hurt that the UFC weren't standing by him and his principles. From the UFC's point of view, they are regulated by the US Government in US events, with the relative commissions responsible for undertaking scheduled testing. 
When GSP came out last week saying that his UFC status had been adversely affected by the company's decision not to stand by him, Dana had a compelling response. Dana shouted from the rooftops to all who would listen about December's showdown in Australia between Antonio "Bigfoot" Silva and Mark Hunt being one of the greatest ever. When Bigfoot tested positive for elevated levels of testosterone, it was clear he had abused his TRT (Testosterone Replacement Therapy) allowance, whether kingly or not. Dana was devastated. His point in response to GSP was that the testing catches the culprits, as in this case, even when  it is not in the company's best interest.
TRT will be an ongoing saga this year, especially with Vitor Belfort scheduled to fight Chris Weidman for the middleweight belt. The fight will likely be in Las Vega where Vitor is currently not cleared to fight due to his TRT usage. Whilst a few fighters have exemptions to use TRT due to their low natural testosterone levels, it seems to have had the greatest impact on Vitor. With his career seemingly winding down, Vitor dropped to middleweight from light heavyweight and has destroyed anyone in his path. His body shape has changed dramatically and his knockout power seems to have increased also. It has prompted many to question the use of TRT as a performance enhancer, though it is currently legal. 
To MMA fans reading this, get ready. The year is well and truly underway. Prepare for a huge schedule of events. Prepare for controversy, drama, excitement, extraordinary athletic prowess and the announcement of the sport to the international main stage. There will be good press and bad, enthralling events and those that don't live up to the hype, new stars will emerge as old stars wind down their careers. Expect the unexpected. Stay tuned….. 
Join our new commenting forum
Join thought-provoking conversations, follow other Independent readers and see their replies