Roberto Martinez and Rafael Benitez among winners of the alternative Sports Personality of the Year awards
For those unfashionable types who don't always make the headlines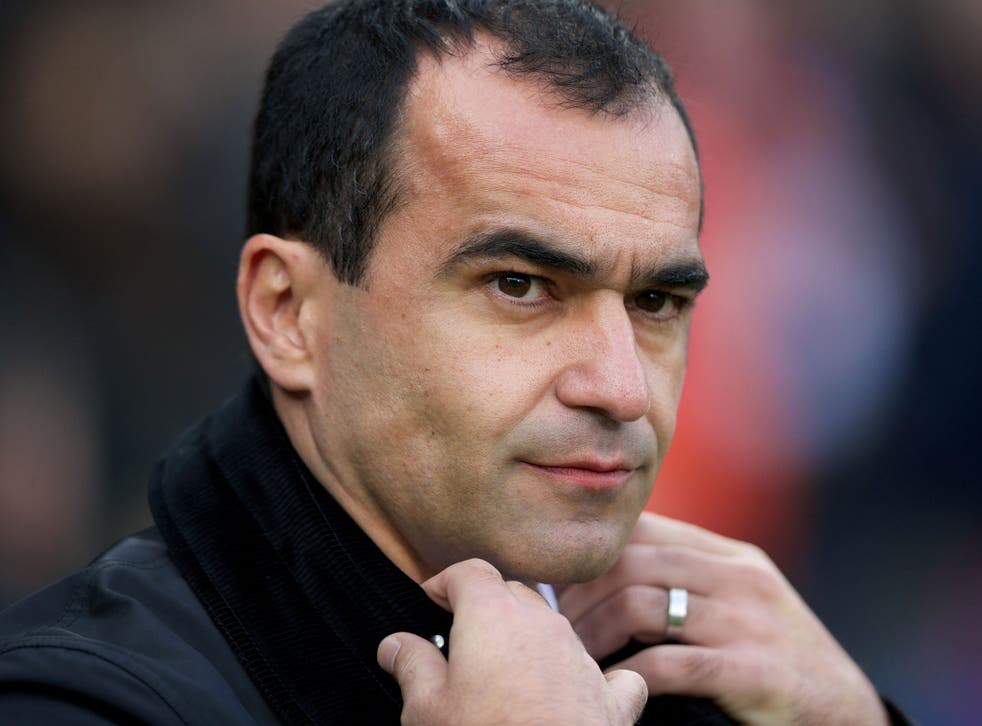 It was one of the more predictable outcomes to the BBC's Sports Personality of the Year, even if Chris Froome and Mo Farah's absence from the top three was eye-catching. An alternative list seemed to be in order. Not one of those comedy lists. Just 10 people – unfashionable, unnoticed and unloved – who seemed to fall behind the radar…
1. Inspirational Manager of the Year
Perhaps the unravelling of Roberto Mancini's Manchester City career obscured a little of the enormity of Wigan Athletic defeating one of the most wealthy clubs in the world in the 2013 FA Cup final. Now Roberto Martinez has achieved in four months the transformation in football culture at Everton which it took Brendan Rodgers a year to accomplish at Liverpool. We are watching the best Everton side since that club's 1980s halcyon days. The qualities of genius in Martinez are still not recognised as widely as they might be.
2. Unfashionable Manager of the Year
If he had been anyone else, then Rafael Benitez's performance as Chelsea manager at Old Trafford on 10 March would have been celebrated to the heavens. The stereo symphony of abuse he received – "fat Spanish waiter" and "you fat b*****d" from Manchester United and Chelsea fans respectively – would have crushed most managers. Benitez transformed the game with substitutions, out-thinking Sir Alex Ferguson. His Chelsea team lifted the Europa League trophy and collected 49 points out of 75 after defeat at West Ham on 1 December 2012. Then Benitez was almost inevitably removed for a manager who has made the side no better.
3. Unsung Coach of the Year
There are plenty of them. But Anna Mayes, the England netball coach who this year led her players to a 3-0 series victory over Australia – the old sporting enemy in that sport too – is remarkable. Netball is not actually an Olympic sport so there are not the usual funding streams which have helped cycling and athletics to prosper. Before this year's whitewash, England had beaten Australia only once in 32 years. Mayes' 2013 international record in total? One defeat in 13. Eat your heart out Roy Hodgson.
4. Administrator of the Year
Brian Cookson wrestled away the presidency of the UCI from Pat McQuaid – in itself an accomplishment of profound significance after decades of failure to tackle doping in cycling – and has since started to introduce some rigour. Cookson looks like the key agent of change. A mention in dispatches for the Football Association's non-executive director, Heather Rabatts, whose searing dissection of Greg Dyke's England Commission in October cut through the bureaucracy.
5. Unsung World Champion of the Year
Squash's Nick Matthew, in my book. Of course, there was none of the national clamour which Andy Murray faced, but there was the same pressure cooker intensity – facing Gregory Gaultier, the French second seed, on home territory in Manchester. "What people don't see is that mental torment. That mental chess. There's no space to breathe, to move," Matthew said. He'd looked second best in the tournament all week but won in five sets. It was a third world squash title in four years for a sportsman few have heard of.
6. Inspiration of the Year
It catches you when a mother tells you: "My son died this year." When I met Sue Dewhirst this summer you could see the sense of loss in her eyes and I guess that hasn't changed in the five months since I spoke at an event for the Cardiac Risk in the Young charity she campaigns for. Her 17-year-old son, Matthew, collapsed and died during a rugby training session at the school, in Shropshire, for which he played front row, while also representing his county and the North Midlands rugby team. He had also been a junior footballer of the year in the South Cheshire League. Some 500 young people a year under 30 die from cardiac arrest. Sue's campaign to fund diagnostic checks for young people at schools and colleges is about to take her to the House of Commons.
7. Young Performer of the Year
By a country mile, Manchester United's Adnan Januzaj. Sir Matt Busby always said that you didn't know a football player's full quality until he was out there in the field of combat. Januzaj's fearlessness would be remarkable in any team, but to see it in a squad so fragile and beset by anxiety as this one, in the aftermath of Sir Alex Ferguson's departure is astonishing. He has kept United on the right side of the line between trouble and calamity in the last four months of 2013.
8. Grass-roots Coach of the Year
Nominating one is clearly an imprecise science. There's only so much ground you can cover in the course of this job. But I can tell you that Jonathan Michael, the coach of the south Manchester youth team I wrote about last month, will take some beating. His team was formed out of the disappointments of players who were jettisoned by their school and club first teams. It's democratic. Everyone gets a game. And they've flourished. The FA's general secretary, Alex Horne, said last week that he was committed to halting the drain of 300,000 players from the game in the past year. Ending the sport's elitism would help. Michael is willing to help the FA replicate his model. I can vouch that he is worth listening to.
9. Personality of the Year
Because the BBC ceremony is often a misnomer. Thank you, Marion Bartoli, for demonstrating in a world where youth counts for so much in sport that a lifetime of effort can yield results when you are 28 years of age and have tried unsuccessfully to win 46 consecutive Grand Slams. In the media-managed place sport can be, here is someone who has lived and breathed, won and lost in the raw.
10. Paralympian of the Year
To sail around the world is some achievement: to do so when profoundly deaf is something else entirely. Gerry Hughes, who in May became the first individual to achieve this – departing from Troon in his boat Quest III, on 1 September last year and navigating around all five capes – was an inspiration to those who are deaf and hard of hearing. The 55-year-old's solo-circumnavigation lasted eight months and covered more than 32,000 miles, during which time he endured a capsize and equipment problems.
Join our new commenting forum
Join thought-provoking conversations, follow other Independent readers and see their replies