Shelley Rudman piles on pounds in search of skeleton gold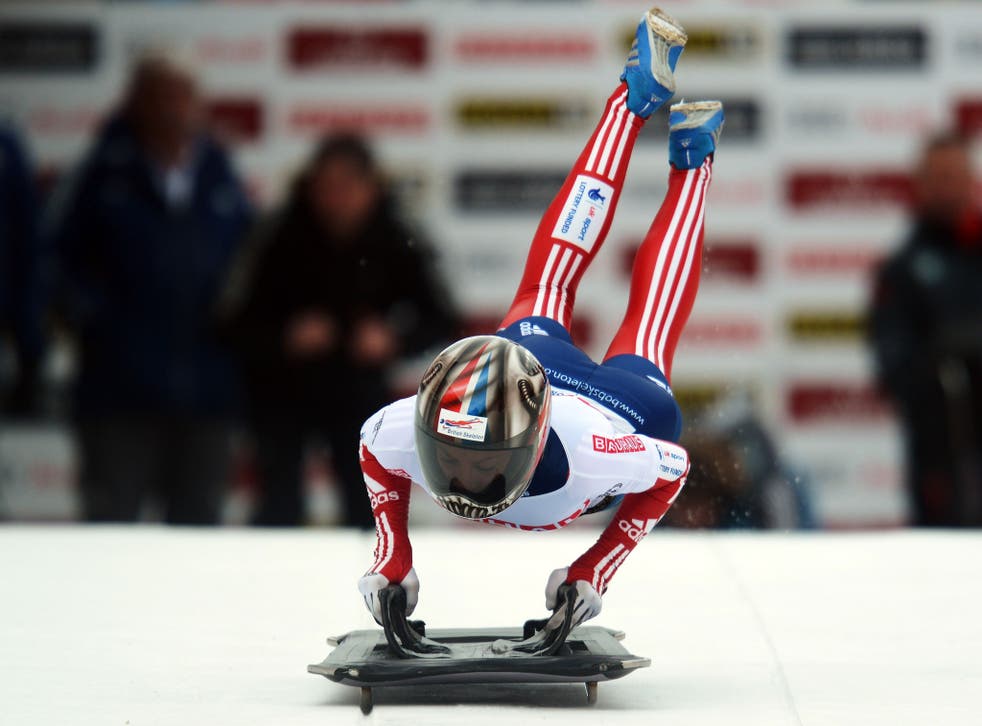 Shelley Rudman has weighty expectations for the Winter Olympics in Sochi next year as she bids to improve on the shock skeleton silver medal she claimed at the Turin Games in 2006.
Rudman readily admits she has been piling on the pounds over the summer as she seeks to achieve an optimum balance between her respective body and sled weights – which in her case must not surpass a combined total of 92kg.
Despite being crowned world champion in St Moritz earlier this year, the 32-year-old Briton believes she can still make significant improvements in her search for that elusive Olympic gold.
Rudman, who has put on a stone since February, said: "I've been pushing a maximum-weight sled in previous years and this year I really wanted to improve my power and my starts and take some off my sled instead.
"Skeleton is the kind of sport where you can never stop making improvements and improving yourself, and I still see that I am capable of making another massive jump forward."
Rudman's world title success has allowed her to push towards another Olympic year under less pressure having won medals in all her sport's major events.
But rather than making her ease off for the remainder of her career, Rudman insists her recent success has only spurred her on towards the new goal of the ultimate accolade.
Rudman added: "I'm really excited about the season ahead because last year went really well and I achieved everything I wanted. I feel more relaxed and I've trained harder than ever before. I couldn't believe it when I won an Olympic medal in Turin and I almost feel like I've done everything in reverse in my career – I won the biggest medal first, then the overall World Cups and World Championship came afterwards.
"I was adamant that I wasn't going to finish in Turin with just one Olympic medal. I really wanted to continue improving until I achieve that goal. I will be overwhelmed if I get that gold in my third Olympics."
In order to qualify for Sochi, Rudman must first win selection to the World Cup circuit via the Great Britain trials at the end of next month. Depending on results this season, Team GB could send as many as three female sliders to the Games.
Meanwhile, in the men's bobslesigh, a former discus thrower is hoping to make a seamless conversion from summer to winter sport.
Dave Coleman missed out on the London Olympics last year but hopes to be selected in Great Britain's squad for Sochi next week. The 27-year-old from Tonbridge heads to Latvia with the GB squad and is looking to be selected as a brakeman for the upcoming season.
"To be going from a summer sport to potentially a Winter Olympics in the space of 12 months is a radical change," he said. "The shortlist consists of 10 people. If everything goes right it is a realistic opportunity."
After 15 years throwing the discus Dave Coleman took up bobsleigh last year. He describes it as "terrifying".
"There is nothing you can do that will prepare you for the G-forces, the speed, timings and breathing," he added. "It is quite an addictive thing, you just want to do more and more and go quicker and quicker."
Join our new commenting forum
Join thought-provoking conversations, follow other Independent readers and see their replies