Steve Bunce on Boxing: Tiger's tale is still being told and there is a twist at the end of the long, hard road
Tiger Flowers was abused for his colour but never lost his cool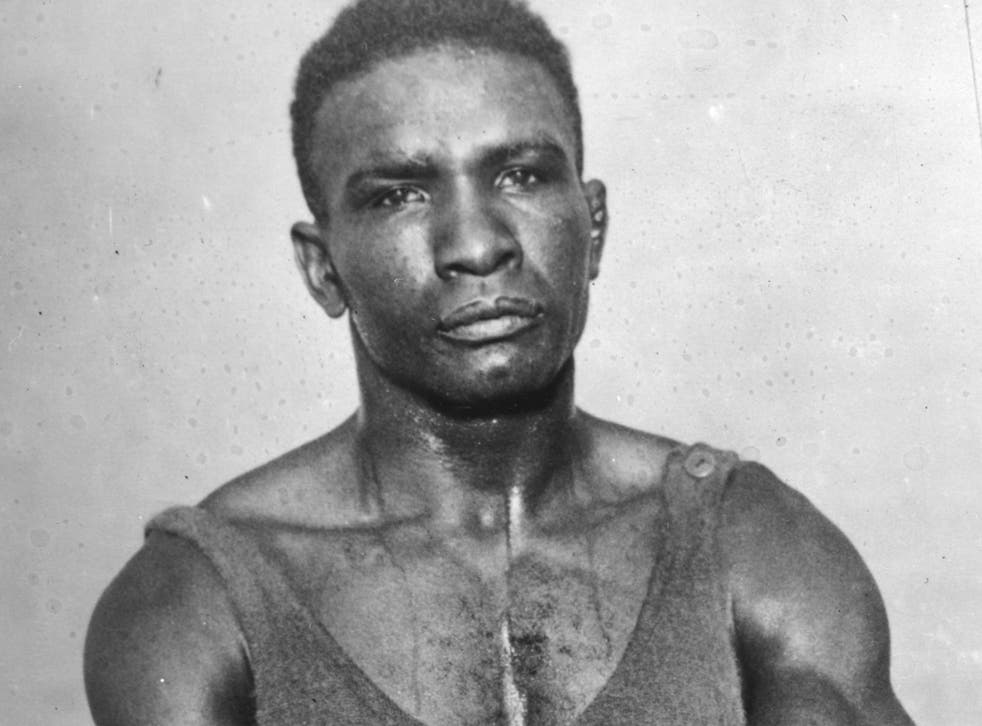 When Tiger Flowers was starting out as prizefighter in the segregated business of boxing, black men were being lynched on the roads he travelled and the Ku Klux Klan, the "invisible empire", was a force in the American south.
Flowers fought for the first time for money in 1918, became the first black man to win the world middleweight title in 1926, and the following year, four days after his 159th fight, he died during a routine operation to remove scar tissue from above his eyes.
According to a startling and raw new biography, A Tiger Rose out of Georgia by Bob Mee, Flowers travelled 77,629 miles by car and train from 1922-27 for dozens of fights. The facts regularly defy logic: Flowers must have been part-pugilist, part-freak to have survived as long as he did.
The relentless schedule inside the ring was matched by a mesmerising itinerary on America's fledgling roads and railroad lines, as Flowers went from fight to fight with seldom more than a week between bells.
Flowers was abused by judges and referees and ignored because of his colour for too long and Mee never once, during the tricky compilation of the book, found one instance of anger, hate or retaliation attributed to Flowers. It was not so much a colour line, as Mee points out in the starkest of language, but a colour wall and the gentle fighter never lost his cool.
Flowers finally gets his world title fight against the great Harry Greb, a rare white champion who was prepared to fight a black man, in February 1926 at the old Madison Square Garden. It's a savage brawl with fouls in every round and at the end Flowers gets a tight decision.
It was a mixed crowd, something that Flowers, more than any other black fighter is given the credit for making a reality, though he did mostly appear on "blacks only" fight nights – the "merry-go-round of the black circuit". Inevitably, the same names come up and he met some men five and six times, doing 65 rounds with Jamaica Kid and taking on a Detroit slugger called Whitey Black three times.
Flowers had met Greb in a non-title fight in the summer of 1924 and Greb insisted the "no-decision rule was in place". Greb kept his title but Flowers won easily according to the ringside gathering and that meant he would be kept waiting for his title chance.
The month after that first fight with Greb it was back to the road and Flowers would fight 46 times in 18 months of "keeping busy" before taking the title.
Flowers beat Greb in a rematch, lost to Mickey Walker the following year in what was probably a fix and was busy up until the very end. His funeral in Atlanta was a big event for both black and white citizens and two streets in the Georgian city carry the name of its greatest fighter.
The death of Flowers is given a literary autopsy in the book and Mee's exploration of the operating quack's credentials even raises considerable doubt over the cause of Tiger's death, which came at a time when he was close to getting a chance to fight for his old title against Walker. It would not be a good boxing book without a tiny tale of mob involvement.
Mee is insanely thorough and uncovered many new details, including a blockbuster twist at the end that previous writers had failed to discover during decades of seemingly endless fascination with Flowers. The final thrilling reveal took my breath away and, having worked at ringside with Bob for nearly 30 years, I knew what it would mean to him. It is a book packed with love and when you can say that about a boxing book you know it is worth reading.
'A Tiger Rose out of Georgia: Tiger Flowers, Champion of the World' by Bob Mee (£20, Foothill Media)
Join our new commenting forum
Join thought-provoking conversations, follow other Independent readers and see their replies