England vs France: Homeless and under the hammer – why is rugby league now so marginalised?
View from the Sofa: Rugby League international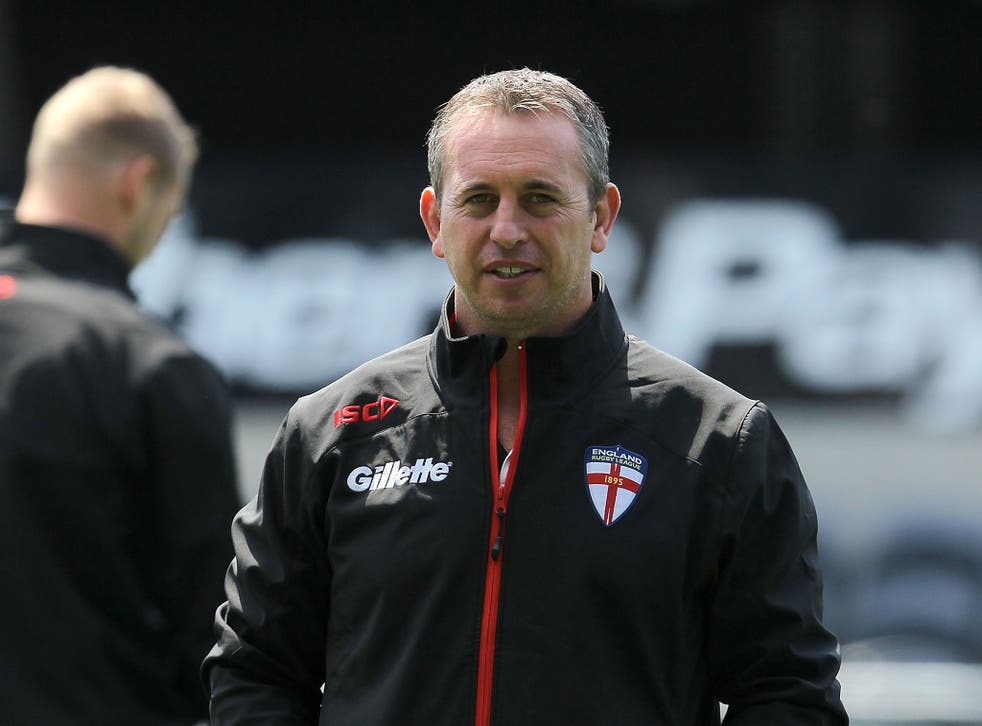 Steve McNamara, the England rugby league coach, gave fans false hope last week when he said his team could offer a boost to the country after the disappointing rugby World Cup.
He was talking about the upcoming three-Test series against New Zealand, but as his words came before Saturday's warm-up match against France, he got rugby league fans' juices flowing a little prematurely.
He said that the failure of the England 15-man code to get out of their World Cup pool gave the league side "no better opportunity to maximise awareness" with the upcoming flurry of games. It was a smart move. Because he was right: if the England rugby league side can show their posh 15-man colleagues how to beat decent opposition (and France), then they may well win themselves some new fans.
But perhaps McNamara should have checked whether his bosses had bothered to put the France game on telly before he started talking about maximising awareness.
Because at 2pm on Saturday, the kick-off time for the France game, viewers had the choice on Sky Sports – the self-appointed home of rugby league, where they constantly yell at viewers that what they are watching is "superb", "this wonderful game of ours" or merely "great" – there was nothing doing. There was sport, sure: the second half of Blackburn v Burnley, the final hour of Pakistan v England in the cricket or tennis from Vienna. But to paraphrase Ultravox: those choices mean nothing to a rugby league fan.
It was even drearier on BBC, the home of Challenge Cup games – and, funnily enough, the network that is broadcasting the series against the Kiwis. The choices at kick-off time on Saturday? Homes Under the Hammer and a 1962 Mervyn LeRoy musical called Gypsy, about a pushy mother and her vaudeville daughters, would have greeted anyone in search of men with tiny shorts bashing into one another. Maximising awareness indeed.
The lack of league on Saturday does beg the question why nobody wanted to show England's first Test match of the winter. Because any sniff of the football team playing a match – be it against the Netherlands or Sealand – would have networks falling over themselves to clear a couple of hours from the schedule. Similarly with the 15-man egg-chasers. If you don't believe me, check the listings next time the increasingly pointless invitation XV known as the Barbarians roll into town. There will be hours upon hours devoted to the game.
Is rugby league really that marginalised? To the extent where an international match is shunned by every channel? Sure, the match at Leigh was incredibly one-sided, with England scoring 15 tries to run out 84-4 winners – a record score for this fixture – against an understrength French side. But uncompetitive opposition has never precluded coverage of the England football or rugby union teams. And it would have been nice to see how the debutants performed and whether they pressed a claim for a place against the Kiwis.
But instead we got Gypsy. And, convincing as Natalie Wood was as a gritty burlesque dancer, we'd have preferred something to back up McNamara's promise. Oh well, there's always next week BBC 2 at 5pm, apparently. Unless there is another LeRoy flick to show.
Join our new commenting forum
Join thought-provoking conversations, follow other Independent readers and see their replies