Alex Thomson joins tricky top five in Vendée Globe as Ian Williams takes third in Monsoon Cup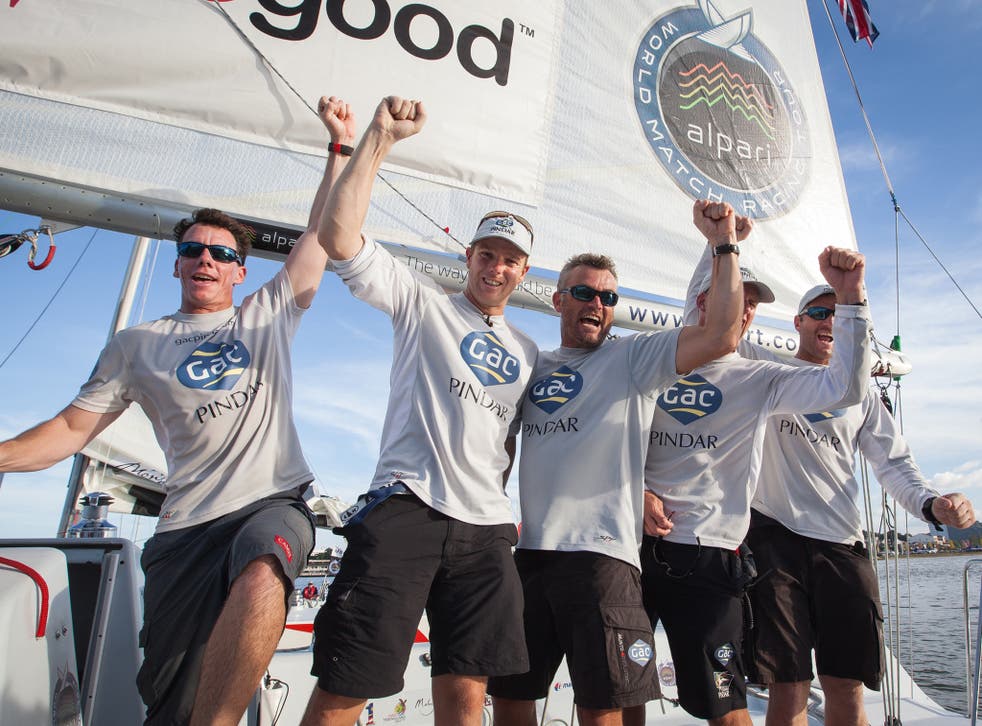 And then there were five. Alex Thomson became part of the top five in an overnight reshuffle as the Vendée Globe singlehanded round-the-world race moved into week five.
The quintet had waited to see how their tactical choices would work out as François Gabart hung on to the lead with Jean-Pierre Dick climbing back up to second.
Armel le Cléac'h, who had slipped to fifth, has moved back up to third and Switzerland's Bernard Stamm, who had taken over the lead, is back down to fourth. But the big move was by Thomson who halved his deficit in fifth and can now be counted as part of the leading group.
Also making substantial gains in sixth was Mike Golding. The computer still puts him 400 miles behind Gabart, but that compares with a recent over 650-mile plus deficit.
In Malaysia, Ian Williams was not able to retain the Monsoon Cup but, in winning the third place playoff, he beat the man whose four world titles record he has equalled on the World Match Racing Tour, Peter Gilmour.
That was the Australian's last race as he retires from the tour, but the Gilmour name, carried by son David continues.
Taylor Canfield of the US Virgin Islands lifted the trophy having beaten New Zealand's Phil Robertson, who had beaten Williams and his Team GAC Pindar in their semi-final.
In San Francisco the international jury overseeing the America's Cup has confirmed that a second protest has been received from the Prada-backed Italian team, Luna Rossa, complaining about a change to the racing calendar for 2013. The Venice regatta scheduled for April has been dropped and the May regatta due to be staged in Naples has been brought forward to April.
Luna Rossa has already complained about the surveillance tactics being employed by the defender, Oracle Team USA, as it trials its new 72-foot wing-powered catamaran in Auckland.
A further week of racing, though split in two to call it two regattas, has been inserted in the US in May. The venue is not named but is expected to be New York when the city, still recovering from the effects of the Sandy storm damage, considers the timing is right to go public.
Meantime the five-strong jury has in effect issued a gagging order to stop the teams making public any complaints that they wish the jury to consider.
The original offering from the Oracle team after it won the America's Cup in Valencia in 2010, was to move the event from the Flintstone into the 'tell everything to everybody' Facebook age. The jury appears to be taking a very flinty view of being open to the public.
Join our new commenting forum
Join thought-provoking conversations, follow other Independent readers and see their replies