America's Cup: Oracle Team USA closes gap on Emirates Team New Zealand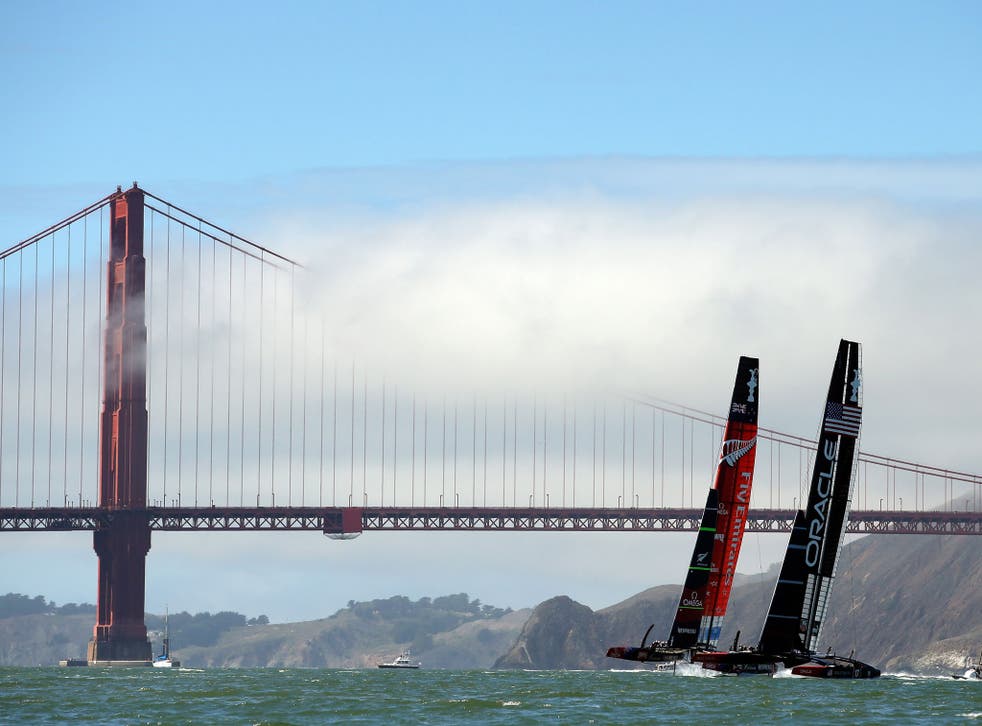 The tension cranked up another notch on San Francisco Bay as the America's Cup defender Oracle Team USA closed the gap on the challenger, Emirates Team New Zealand, which still leads 8 – 6.
Many had expected the Americans to win before the best of 17 began, even if they were carrying a two-point penalty for boat tampering in an earlier regatta. No-one expected them to win when Oracle went 7-1 down but with skipper Jimmy Spithill saying he still thought there could be the comeback story of all time. The pressure is now firmly on the Kiwis.
Only one race could be sailed as the first race of the day had to be delayed for the lighter wind to settle down and that meant that time ran out on the 14.40 local time limit to start a race. That left 20 minutes between races, instead of the stipulated 30 minutes.
Once again New Zealand skipper Dean Barker could not do that most essential of things, nail his opponent on the start line and lead at the first bend. This is the fourth race in a row which he failed to win and the fourth race in a row in which Oracle seemed to show better acceleration in the mode of Fernando Alonso.
Once again Barker could only say how frustrating life is for him and his team but insisting: "We're very upbeat here. We know we can win but we didn't do enough today.
If Oracle had not been carrying the penalty it would now be 8-8 and there would be bound to be a result on a Tuesday which is expected to be breezy again. Problem there is only that a return to normal Bay weather form could also mean there would be too much wind by the time of the second race. "We have really got a huge wave of momentum. We've got a great team here," said Spithill.
Join our new commenting forum
Join thought-provoking conversations, follow other Independent readers and see their replies