British youngsters suffer gear failure in doublehanded Transat Jacques Vabre race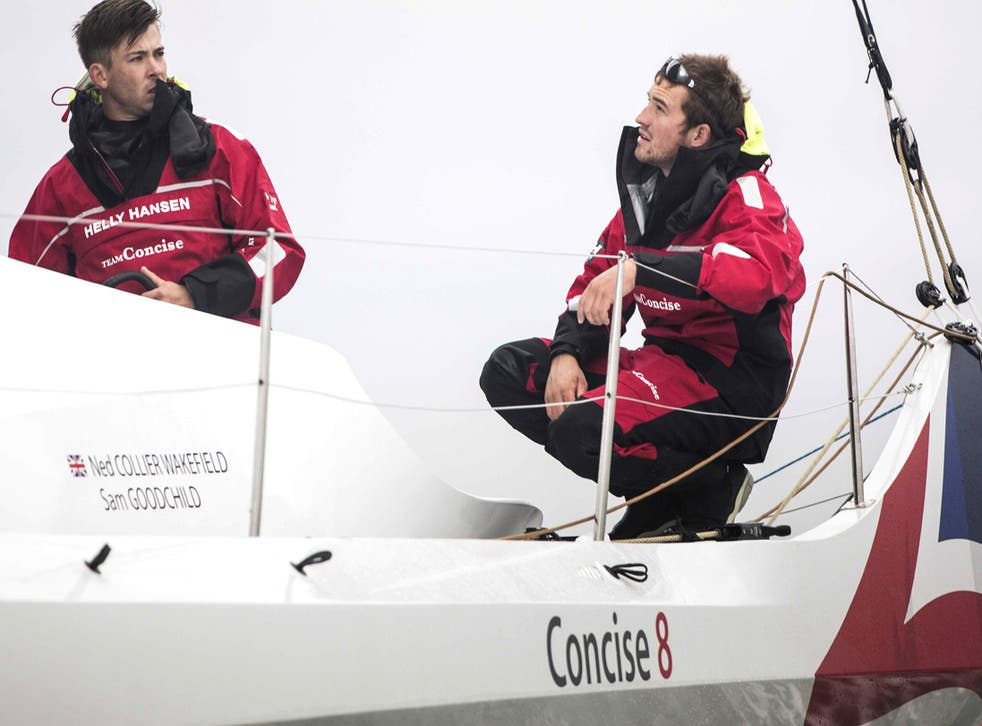 Britain's best young hopes for success in the doublehanded Transat Jacques Vabre have become the latest victims of gear failure.
For the second race in succession Ned Collier Wakefield and Sam Goodchild have had to retire, this time after one of their two rudders ripped away.
They have returned to Muros, in north-west Spain, thankful that they have been able to reach safety, but ruing the lack of testing they had been able to give to their new Class 40, Concise 8.
Said Goodchild: "We had a problem with our port rudder. There is some damage to the blade and it ended up being ripped off the boat. It is now below and can't be repaired or put back on. We are not entirely sure what happened or why. But we are working on it and in the meantime we cannot carry on which is pretty disappointing, as you can imagine.
"We considered ourselves quite fortunate. We were at a good angle, not too far from a safe port, rather than being in the middle of the Atlantic where, if we lost another rudder, we might have been in a situation needing rescue.
"The boat has been really hard to get where we got to in the race. We were quite lucky in a way to get started. It is not really a very big surprise to have a problem because we had not tested the boat very much. We are massively disappointed, but we learn from what we have done."
A smooth repair operation in Lorient, France, a couple of pizzas and a quick medical check-up for co-skipper Rob Windsor, who has strained tendons in his arm, allowed 11th Hour Racing (Hannah Jenner and Rob Windsor) to return to the race track over 570 miles behind the leading boat. Class 40, GDF-Suez
"We are a tough pair and don't quit," said Jenner. Neither do Caterham F1 boss Mike Gascoyne and co-skipper Brian Thompson, in a chasing bunch and 10th on the Class 40s.
Speeds had slackened off slightly for the MOD70 match race between leaders Sébastien Josse and Charles Caudrelier in Gitana and chasers Sidnet Gavignet and Damian Foxall in Oman Air-Musandam. Bothwere starting to feel the effects of the Doldrums.
The lead in the IMOCA Open 60's continues to hang in the balance as they pass the Canary Islands, some 225 miles to their east. Bernard Stamm and Pierre Le Gros in Cheminées were just holding off the advances of Vincent Riou and Jean le Cam in PRB by less than two miles.
Join our new commenting forum
Join thought-provoking conversations, follow other Independent readers and see their replies