McMillan keeps hold of his Extreme Sailing crown at Cardiff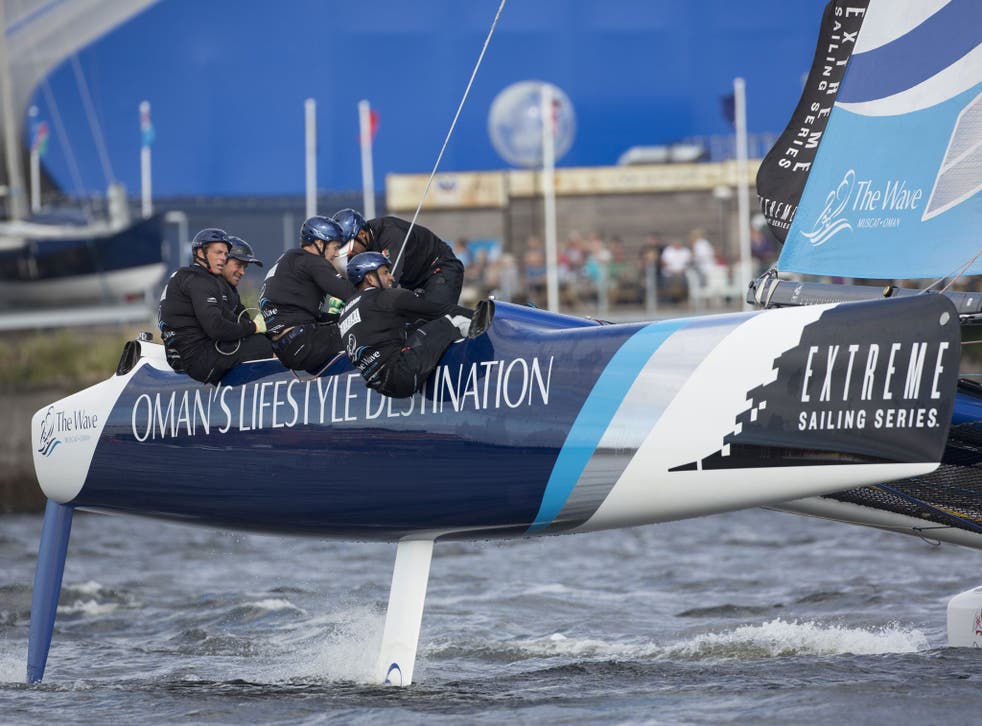 Defending champion Leigh McMillan mastered some very tricky, light air conditions over four days of the regatta to win the Cardiff grand prix in the Extreme Sailing Series. The British Olympian, who has his sights set on Rio in 2016 now that the multihull class has been restored, leads a The Wave Muscat team that is part of the Oman Sail programme.
He had been pushed by Ernesto Bertarelli's Alinghi and the Danish SAP team but was always able to wriggle to the front, especially in the final race which counted double points.
Bertarelli has been contesting Hamilton Island Race Week off Australia, leaving the Californian Morgan Larson at the helm and the woman who has won Olympic gold for her adopted country, the United States, Anna Tunnicliffe running the tactics.
The SAP team is jointly skippered by Rasmus Kostner and Jes Gram-Hansen and are still behind the top three after five regattas this year. Alinghi had been leading but is now in second place by one point – 45 to The Wave's 46 – as the tour moves on to Nice in early October, where Bertarelli is scheduled to return.
Join our new commenting forum
Join thought-provoking conversations, follow other Independent readers and see their replies