Sir Ben Ainslie leads British assault on 2014 Extreme Sailing series
The quadruple gold and silver medal Olympic champion opens his campaign in the 40-foot catamarans in Singapore next month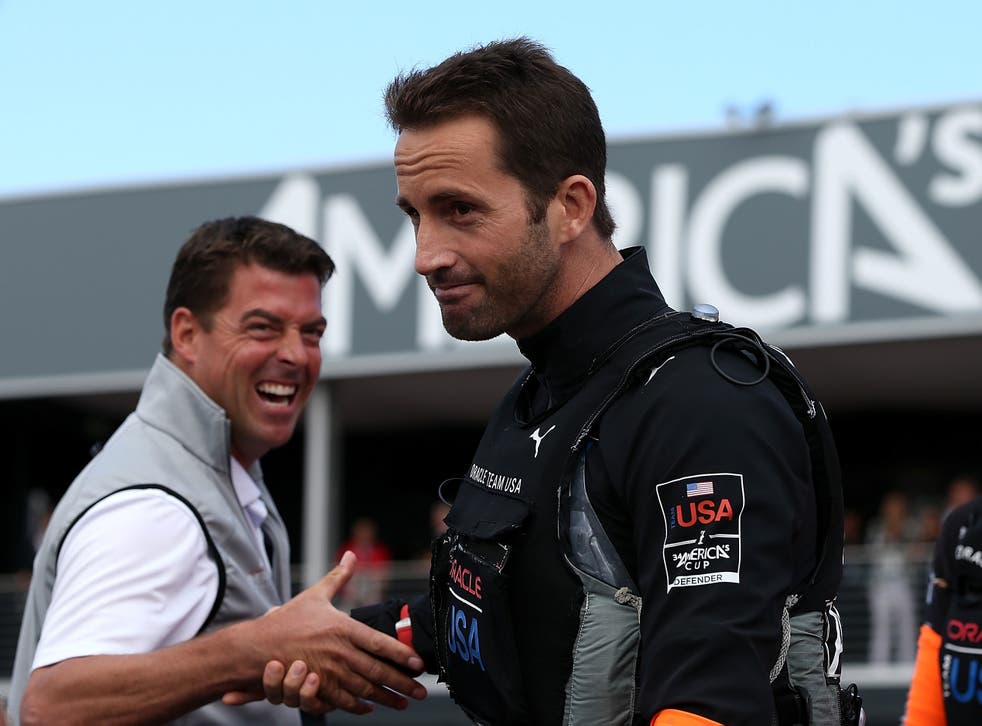 Sir Ben Ainslie will head a three-pronged British assault as part of a triple America's Cup attack on the 2014 Extreme Sailing series. He continues to line up his challenge for the next America's Cup but will be up against France's Franck Cammas and the challenging Team Australia wearing Team GAC Pindar colours and skippered by Seve Jarvin.
The quadruple gold and silver medal Olympic champion opens his campaign in the 40-foot catamarans in Singapore next month with a crew which will include another gold medallist, Paul Goodison, Olympic match racer Pippa Wilson, and long-time America's Cup and world match racing colleague Matt Cornwell.
He will again be backed by JP Morgan Asset Management, which chose the London Boat Show also to announce it is extending its sponsorship of the Round the Island (of Wight) race into 2015 and 2016.
Two other Extreme 40s will be skippered by top British contenders, reigning Extreme Series champion Leigh McMillan and Rob Greenhalgh, both sponsored by Oman Sail. Ernesto Bertarelli's Alinghi team, which lost in 2013 only on countback to McMillan, will also be back in the Land Rover-backed series.
That takes in Europe, with Cardiff and St. Petersburg holding centre stage, Istanbul providing a bridge to the Middle East, include a return to Oman and the China Olympic Games sailing city of Qingdao, plus a first visit to Sydney, Australia.
Coaching the Pindar team will be their four-times world match racing tour champion Ian Williams. He is aiming for a fifth title on a circuit still being finalised and which does not start until May. "We have a largely unchanged tam and will also be doing the Congressional Cup in California again," he said. "Losing on what would have been a third consecutive victory will motivate us even more, We are very keen to get out there and show we have still got what it takes." 
The 35 America's Cup is expected to be staged in San Francisco – so far no other venue has announced a bid to host the event – in August 2017 with a preceding programme of warm-up events. The terms of the competition, including the size and type of boat, are being hammered out by the holder, Oracle USA, whom Sir Ben helped to an astonishing comeback victory last September, and the Australian Challenger of Record, Hamilton Island Yacht Club.
Any British challenge would want to see the terms of that protocol due, to be published in March or April, and assess the likely budget to give a reasonable chance of winning, and look at the associated marketing opportunities for any sponsors before making a formal challenge to join the Prada-backed Italians and Team New Zealand. Seed money for a British challenge is thought to be in place. 
Join our new commenting forum
Join thought-provoking conversations, follow other Independent readers and see their replies