Sir Keith Mills adds Glazebrook Trophy to Queen's Cup won on opening day at Cowes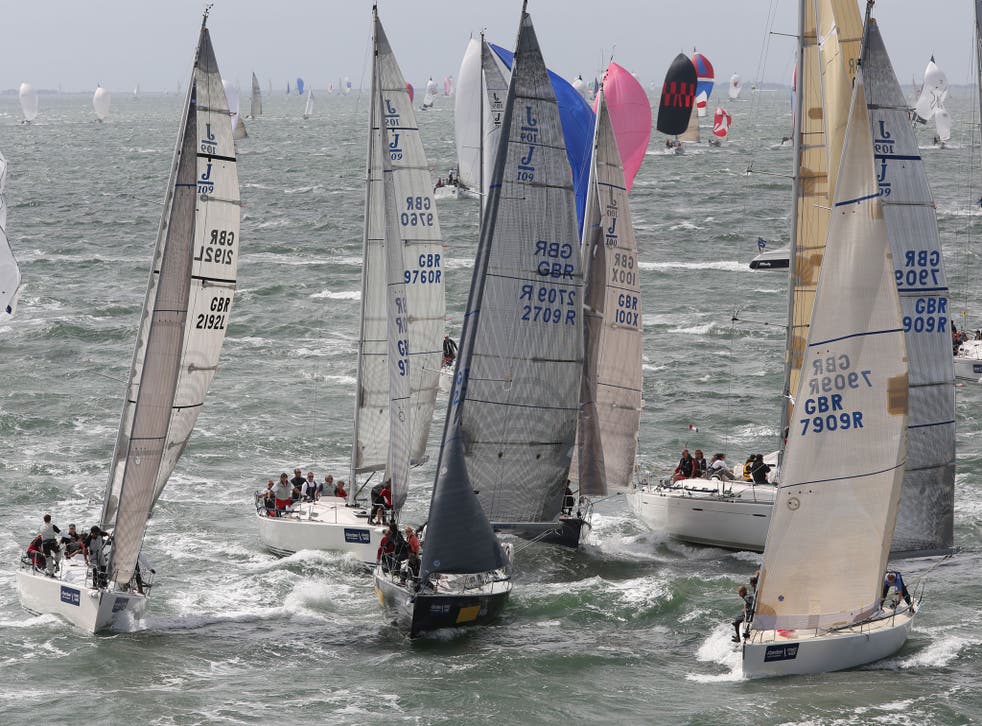 By just two seconds, Sir Keith Mills and the crew of his TP52 Fiveᵒ West pipped rival Johnny's Vincent's Pace to add the Glazebrook Tophy to the Queen's Cup they won on the opening day of the AAM Cowes Week.
Saturday's win had been by two minutes but Sir Keith, who is also a director of Tottenham Hotspur, was pushed far harder on a slightly lighter day, which also saw local Olympian Jo Richards notch up his second win in Class 7.
Also keeping an unbeaten record was long-time campaigner Graham Bailey in the Dragon class as a fleet of over 800 entries settled into racing while grand prix boats like the MOD70 Oman Sail and the round the world campaigner Alex Thomson, on the 60-foot Hugo Boss, put in some light training ahead of appearances later in the week.
Tuesday sees the opening race of the Louis Vuitton best-of-seven semi-finals to find the challenger for the America's Cup. After months preparing a new boat, following the destruction of the boat in which British Olympic medallist Andrew Simpson was killed, the Swedish challenger Artemis is due to line up in San Francisco against the Prada-backed Luna Rossa.
The Italians have been engaged in repair work of their own after damage to the 130-foot wing sail which powers the 72-foot catamaran. The New Zealanders, who have already secured their place in the final later this month, have also been out testing modifications made to their boat.
Join our new commenting forum
Join thought-provoking conversations, follow other Independent readers and see their replies