World Surf League praised for introducing equal prize money to male and female surfers
Australian great Stephanie Gilmore said the decision was a vote of confidence for the women's format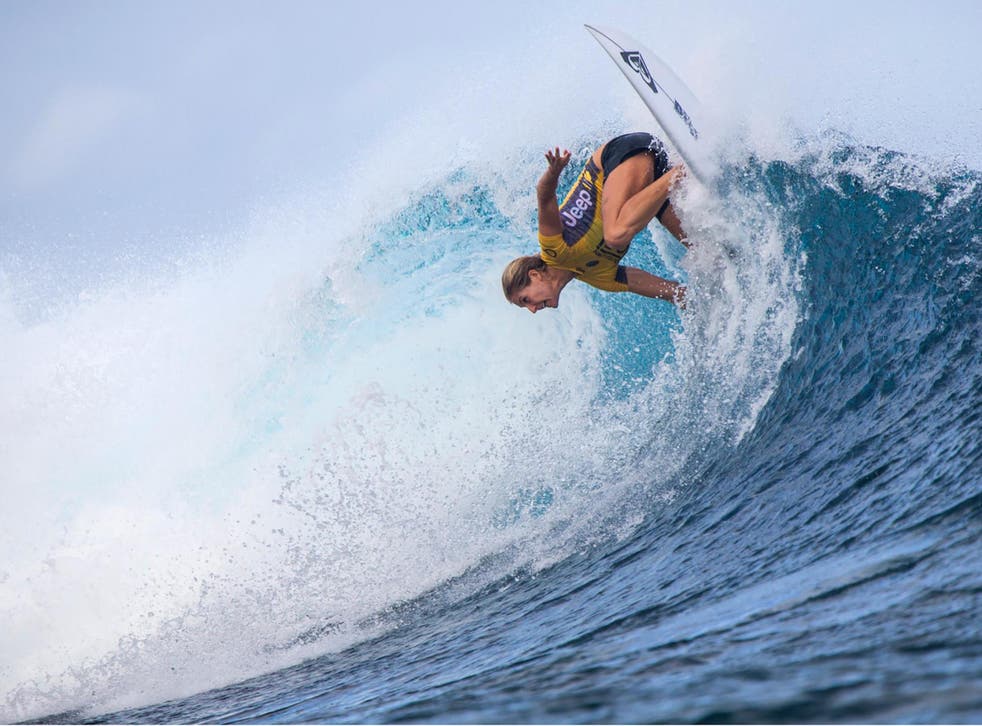 The World Surf League has been praised for its decision to introduce equal prize money to male and female surfers, with the WSL becoming the first US-based global sports league to usher in pay parity.
The changes, which will be implemented at the start of next year, apply to elite tour events for men and women.
Ahead of taking to the water at California's Surf Ranch Pro on Friday, Australian great Stephanie Gilmore said the decision was a vote of confidence for the women's format.
"The prize money is fantastic, but the message means even more," the six-time world champion and world No 1 said. "I hope this serves as a model for other sports, global organisations and society as a whole.
"My fellow women athletes and I are honoured by the confidence in us, and inspired to reward this decision with ever higher levels of surfing."
"From the moment current ownership became involved, the situation for the women surfers has been transformed for the better in every way. We have been so appreciative, but this takes it to another level."
Kelly Slater, an 11-time men's champion, said the move to becoming the first US-based global sports league with equal prize money would set a powerful precedent and challenge the norm.
"The women on the tour deserve this change," the surfing legend said. "The female WSL athletes are equally committed to their craft as the male athletes and should be paid the same."
WSL chief executive Sophie Goldschmidt, who was formerly the chief commercial and marketing director with England's Rugby Football Union, said she wants the sport to lead the way in pushing for equality.
"We feel very lucky to have women on our tour who are highly talented, iconic role models, and more than deserve this recognition as they stand alongside our extraordinary male athletes," she said.
"This is the latest in a series of actions the WSL has undertaken to showcase our female athletes, from competing on the same quality waves as the men, to better locations, and increased investment and support."
Surfing, which is one of the world's fastest-growing sports, will be part of the Olympic programme for the first time in Tokyo in 2020.
Join our new commenting forum
Join thought-provoking conversations, follow other Independent readers and see their replies