Kevin Owens has a point to prove to Stephanie McMahon and Mick Foley after 'slap in the face' draft pick
Owens felt he should have gone much higher in the draft and has promised to provce why he's 'the best thing going'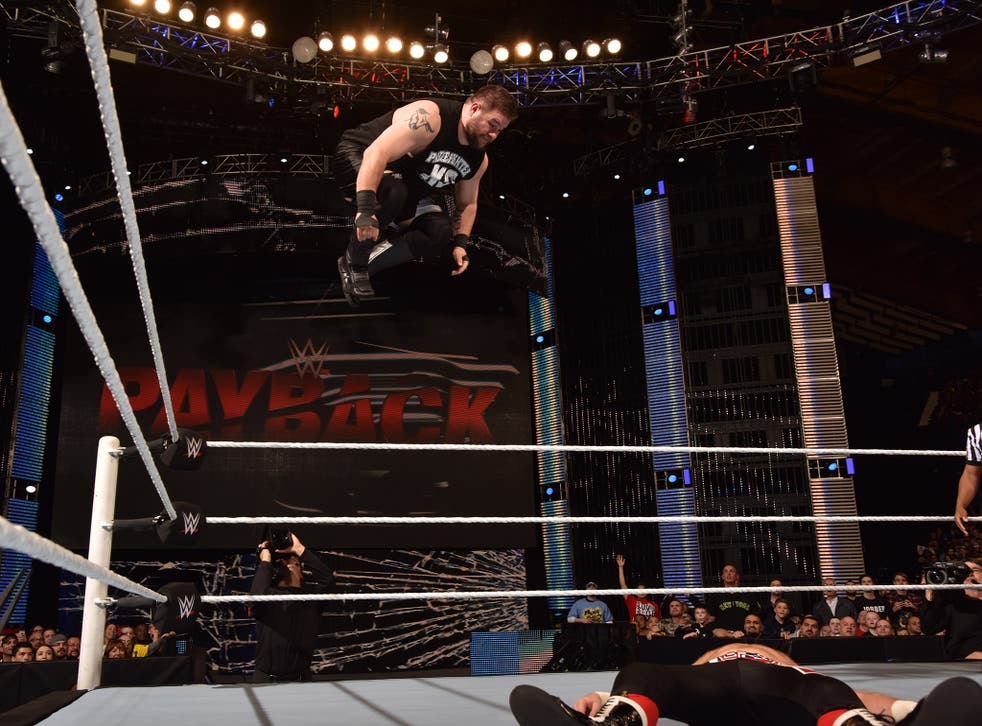 If there's one thing we've learnt from Kevin Owens's time in the 15 months since his Raw debut, it's that he doesn't take too well to being told what he doesn't want to hear. Owens has developed a unique love-hate affair with the WWE Universe – they hates on them, they love every second of it – as well as his fellow competitors, so being drafted down in 18th in the recent WWE Draft went down like a lead balloon with the Canadian native.
32-year-old Owens was announced as Raw's 11th pick, having seen the likes of Chris Jericho, long-time rival Sami Zayn and fellow NXT graduate Finn Balor go before him. But despite Stephanie McMahon and Mick Foley reading out his name on last week's show, Owens is not happy with his lowly ranking.
"I think Stephanie [McMahon] wants Raw to be the best show possible and if you want that, you've got to pick me, because I'm the best thing going," Owens tells The Independent.
"I was actually picked way later than I should have been. I understand not being picked before Roman Reigns or John Cena or Dean Ambrose or Seth Rollins because those guys have been the figureheads of WWE for a few years now, and I even understand not being picked above Charlotte who was the WWE Women's Champion at the time and has been the face of it for some time, and even Finn Balor, because he's coming up from NXT and he's a big deal.
"But being picked where I was was kind of a slap in the face, to be honest, but I'll use that as motivation to show everybody why I should be the face of Raw."
Despite the snub, Owens is looking forward to the brand split and, in particular, getting his hands on fresh opponents. Owens has had to endure long feuds with the likes of Dean Ambrose and Dolph Ziggler in recent months, along with an enormously long battle with Zayn that stems from their NXT days, and he believes the chance to freshen the landscape of the WWE can only be beneficial.
"Probably the fact now that some wrestlers won't face each other for a while is the main thing, and that is good," says Owens.
"I wrestled Dean Ambrose and Dolph Ziggler, just to name those two guys, 20 times over the past few months. I always enjoy getting in the ring with both those guys and we always put on really good matches but it is good to have new challenges, new opponents and fresh matches.
"I think as a fan, and that is one thing I would say I still am because I watch every Raw and everything else still, that makes me excited because I am going to see different guys on different shows and different matches that I haven't seen before or haven't necessarily seen in a long time.
"But then a year or two down the line some people from Raw are going to end up on SmackDown, some people from SmackDown are going to end up on Raw and some people from NXT are going to end up on Raw and SmackDown. Things are going to keep rotating.
"I might end up in the ring with Ambrose again. It might be two years down the line, but we have both grown as performers and grown as individuals and it is a different match."
Despite losing out to Zayn at Battleground in what appeared to be the culmination of their feud – for now – Owens believes that the two will collide again in a few years time. For now though, Owens is taking things one step at a time in order to prove to McMahon and Foley that they were wrong to leave him in the Draft for so long, though he refuses to set his sights on one title in particular and instead will make the most of his opportunities as they come.
"I don't know what the future holds, but I'm sure we'll find our way back towards each other," Owens says of Zayn. "I'm sure Battleground wasn't our last match in the grand scheme of things but it may have been our last match for a little while, but I'm sure we'll eventually share the same ring again."
Owens adds: "Of course I'd like to be WWE World Champion or WWE Universal Champion, whatever they call it now, eventually that's everybody's goal and as far as Sami Zayn is concerned I'm sure we'll be in the ring again. But my immediate goal is whatever I do on Raw or on pay-per-view or even live events, my one goal at all times is to walk away from that show knowing I've made anything in WWE as memorable as possible so that's always my main goal.
"The rest comes along, I never planned on being Intercontinental Champion after a couple of months but that's just the way it happened. Obviously I've always wanted to be Intercontinental Champion, when I was watching WWE I was hopeful of holding that title, but I never planned, I don't set goals that way. I just wait for things to come my way and I make the best of them, that's my one goal at all times to make anything I do as impactful and memorable as I can."
Owens's first chance to do that will be at SummerSlam, and while his opponent is yet to be decided following an absence from this week's Raw, one man already knows who he will be facing. Balor made an astonishing debut to beat four different Superstars across two matches and book his place in the main event of SummerSlam against Seth Rollins, where the brand new WWE Universal Championship will be up for grabs.
Balor's incredible victories, which came in the form of a Fatal Four-Way win over Owens, Rusev and Cesaro, and the defeat of Roman Reigns in a singles' match, announced his arrival on the big stage, and while Owens believes that his promotion to the main roster was only a matter of time, he stresses that his time in NXT laid the path for his memorable debut.
Owens explains: "Yeah of course it's long overdue, everybody knows that it was long overdue, but I also think in a way it was necessary for him to stay in NXT for as long as he did because NXT, when Finn, myself and Hideo Itami were on, was on the rise – not just because of us, let me make that clear because everybody who was involved in NXT from the performers to the coaches to management, Triple H, Canyon Ceman and Dusty Rhodes and all those people that were working on NXT.
"Everyone involved was working so hard so it was really starting to build momentum and become something pretty special, and then Hideo got hurt, and I got called to the main roster. That could have taken the wind out of NXT's sails a little because at that point Neville got called up to the main roster too and he was a main part of NXT, and Sami Zayn got hurt, so from a focal point of NXT, within a month four of us were gone.
"Finn was the only one still there and without Finn, I don't know if NXT would have reached the level that it is today.
"It's pretty obvious because look how big an impact he's become and look what Finn did his first night on Raw. He's going to be in the main event of SummerSlam and he's been here exactly for seven days, so it's been pretty incredible that they kept him [on NXT] as long as they did but who wouldn't want somebody like him on their roster as long as possible, but it's time for him to move up and I'm sure NXT will be just fine. They still have a tonne of major talent and I'm sure it'll keep rolling."
SummerSlam is available LIVE on Sky Sports Box Office and WWE Network Sunday, August 21st at 12am
Join our new commenting forum
Join thought-provoking conversations, follow other Independent readers and see their replies