WWE Battleground 2014 results: John Cena and The Miz are the big winners on a night to forget in Tampa, Florida
Battleground 2013 was seen as one of the worst PPVs WWE put on that year. Surely they couldn't repeat the trick in 2014?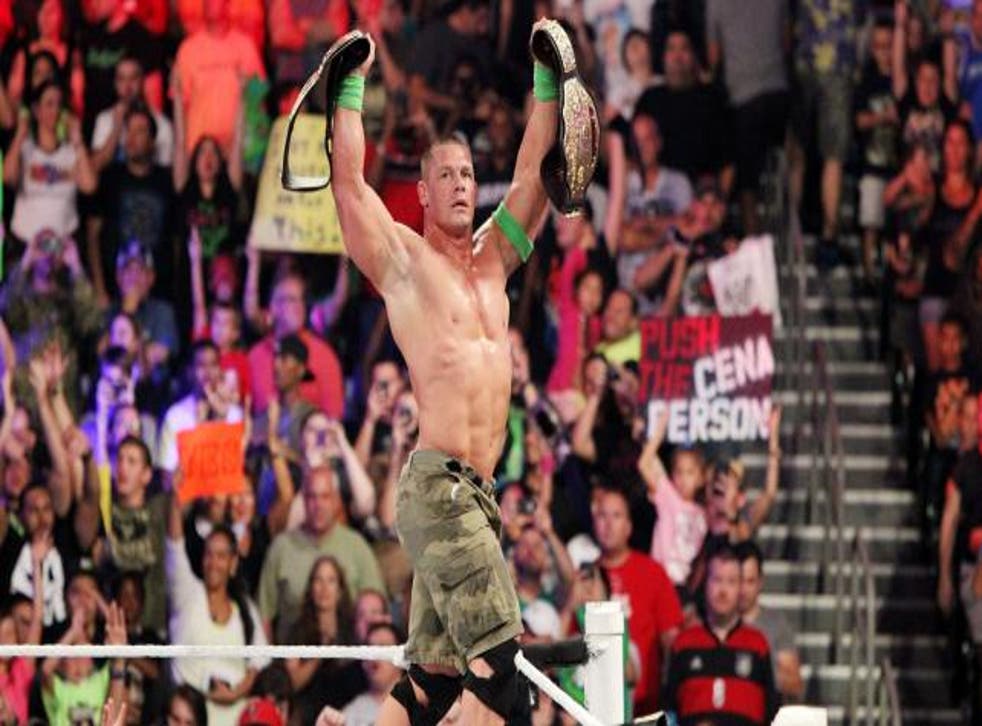 If Money in the Bank was a 'special event' for the ages, then Battleground was one to instantly forget for WWE fans. Not only was the show short on surprises - save for The Miz emerging with the Intercontinental Championship - but it was also (mostly) short on quality. What looked like a promising card actually turned out to be WWE's worst PPV so far in 2014.

The fans in Tampa, Florida were 'treated' to a pre-show encounter featuring Fandango and Adam Rose, where most of the action took place outside of the ring. Adam Rose may have been over for a while and he still gets a good reaction, but it feels like Fandango is being wasted in a feud where he hardly gets to actually wrestle.
The Usos vs The Wyatt Family turned out to be a great encounter, with near falls and a genuine chance of either team taking the Tag titles. The Usos held on to the Championship belts and they were fully deserving. Not many would complain about this feud running through to SummerSlam, with the only complaints coming due to the Wyatt Family looking rather weak despite being touted as monsters.
Jack Swagger took on Rusev and lost, presumably to carry on their feud through to SummerSlam (where Swagger will get his revenge). The match was more remarkable for the controversial Rusev and Lana using MH17 for heat. Cheap heat.

Seth Rollins was given the victory over Dean Ambrose after the latter failed to show. The thinking here is WWE will save the encounter for a must-see battle at SummerSlam, but it was the sort of swerve which wrestling fans have seen hundreds of times over the years. Disappointing.
Heath Slater eliminated Cesaro. Kofi Kingston performed some great spots. The Miz won. Despite some great talents on show, The Miz took the Championship. To dead silence from the fans. Bizarre booking.
Everyone knew John Cena would win the main event, with WWE spoiling it with the release of their SummerSlam marketing (featuring John Cena and Brock Lesnar). It still turned out to be a decent main event, but couldn't save a mediocre show.

Results:
Adam Rose defeated Fandango
Cameron defeated Naomi
The Usos defeated The Wyatt Family
AJ Lee defeated Paige
Rusev defeated Jack Swagger (by countout)
Seth Rollins defeated Dean Ambrose (by forfeit)
Chris Jericho defeated Bray Wyatt
The Miz defeated Alberto Del Rio, Big E, Bo Dallas, Cesaro, Curtis Axel, Diego, Damien Sandow, Dolph Ziggler, Heath Slater, Kofi Kingston, R-Truth, Ryback, Sheamus, Sin Cara, The Great Khali, Titus O'Neil, Xavier Woods and Zack Ryder to win the Intercontinental championship
John Cena defeated Roman Reigns, Randy Orton and Kane
Join our new commenting forum
Join thought-provoking conversations, follow other Independent readers and see their replies