Yona Knight-Wisdom: Jamaica's first male diver to qualify for Olympics hopes to make a big splash
The British-born university undergraduate is uncharacteristically large for an elite-level diver
Wednesday 24 February 2016 10:23
comments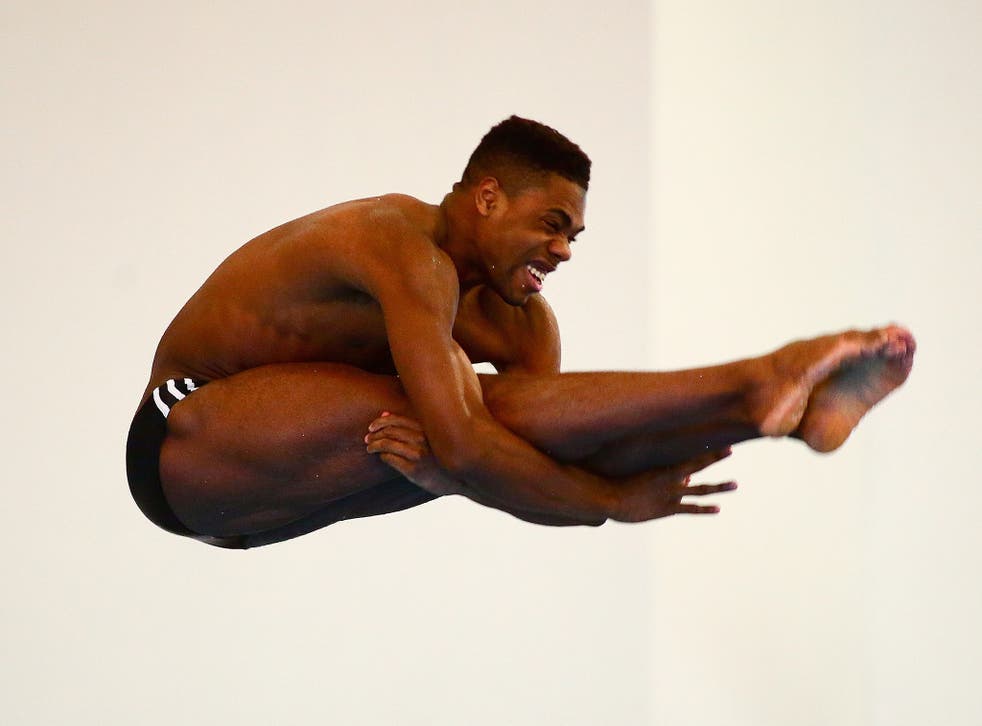 Jamaican diver Yona Knight-Wisdom hopes he has inspired others to break down barriers and banish stereotypes after becoming the first male diver from the Caribbean island to qualify for the Olympics.
The British-born university undergraduate stands 190cm tall and weighs 90kg, an uncharacteristically large frame for a sport dominated by diminutive Chinese athletes at the 2012 London Games.
The 20-year-old, whose father is Jamaican and mother from Barbados, hoped his personal best efforts in the individual three-metre springboard at a World Cup test event in Rio de Janeiro over the weekend would open the sport up to all.
"I think that it should inspire people to try new things. Don't be limited to what is normal and what is safe. Don't be afraid to go against the odds," he told Jamaica's The Gleaner newspaper.
"I am a 190 cm tall, 90 kg heavy, black diver. Watch a diving event and that is not something you will see very often.
"I've gone against the odds, with the faith and support of my family, coaches and team mates, and I've succeeded.
"I think the history of it will really sink in during the Games. Right now I'm... still worrying about the dissertation I have to write and hand in on the 27th of April. All the messages of congratulations and support have made it feel incredible."
Knight-Wisdom said Jamaica had only once previously had a diver compete at the Olympics, Betsy Sullivan, who took part at the 1972 Games in Munich.
The Leeds Beckett University student said he took up the sport after watching the diving competition at the 2004 Athens Games.
Attempts to make the British team failed and his coach advised to look into representing Jamaica or Barbados.
Perseverance paid off and Knight-Wisdom said he burst into tears upon securing the semi-final slot in Rio on the weekend that ensured he would return to the Brazilian city for the Aug. 5-21 Games.
"This process, especially in the last four years, has required much sacrifice, particularly of my socialising time, lots of commitment and discipline," he said.
"I aim to enjoy the experience as much as possible because it's not often you get to go to an Olympic Games. But in the competition, just giving 100 percent diving and representing Jamaica as well as I can over my six dives."
Reuters
Join our new commenting forum
Join thought-provoking conversations, follow other Independent readers and see their replies